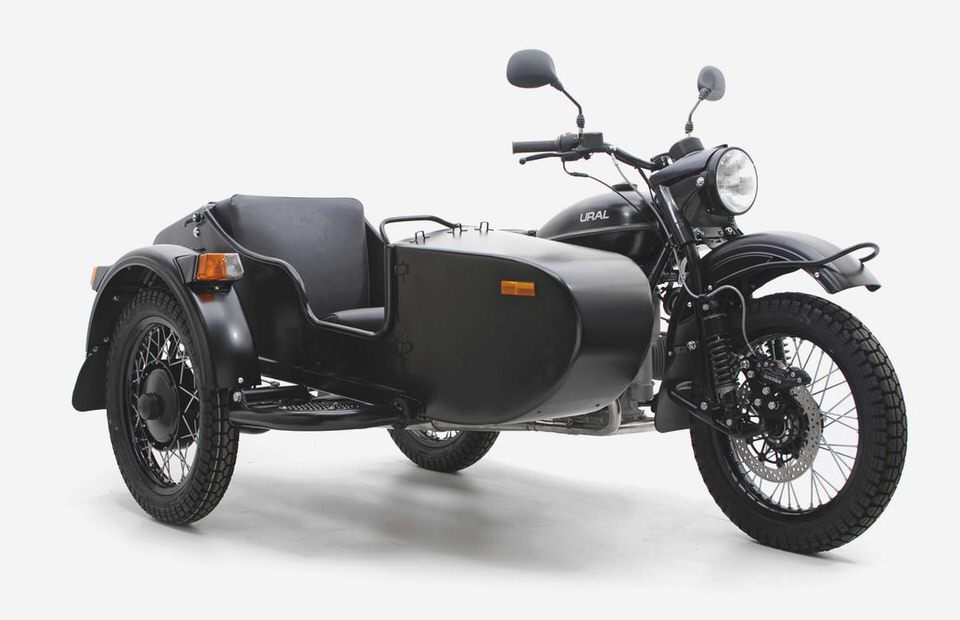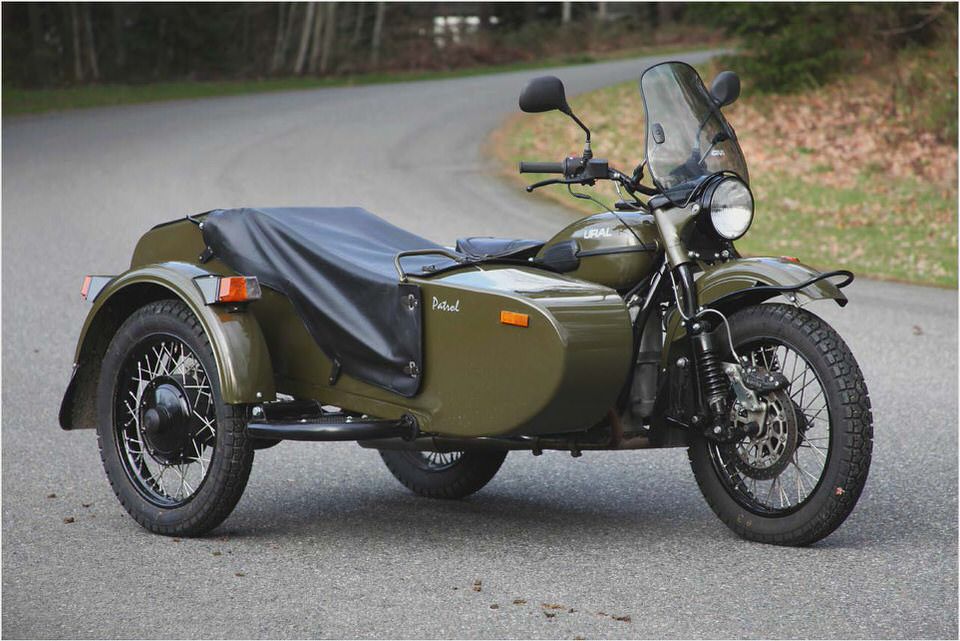 Two … Er, Make that Three-Wheel Tuesday Review: 2010 Ural Patrol T
Last week, Hooniverse reviewed the 2010 Ural Solo sT. Ural's newest product, and this week we're looking at an updated version of the Ural that started it all – the Patrol.
While the Solo broke new ground for Ural, the bread-and-caviar of their product lineup is the iconic Patrol. No one is going to claim Ural has the brand recognition of H-D, but if someone thinks "Ural" the mental image is usually a sidecar rig in olive drab – like our tester here. What should also come to mind when you think of the Patrol is a grin the size of Russia itself, because it's that much fun.
Fun doesn't necessarily mean easy, and to properly drive a Ural with a sidecar you'd better be awake. The Patrol's controls are simple (just like a motorcycle!), but the asymmetry of the sidecar rig requires you to be fully engaged and using your brain. Contrary to what you might at first assume, right-hand corners are quite difficult, as it unweights the sidecar, and forces you to slow WAY down and manhandle the bars. After time it becomes second nature.
With only the left wheel powered under normal operations, acceleration causes a tug to one side and deceleration to the other – it's spooky at first but then it becomes second nature to properly pressure the bars during a shift. In less than two hours I found myself blowing around sweepers with my passenger leaning halfway out of the sidecar. It requires you and your passenger to work together to fully exploit the Patrol's handling, which is especially rewarding.
It's also worth noting that the sidecar is a remarkably comfortable place to ride, and because you sit up relatively high in the sidecar it gives you a much better forward view than you'd get on the back of a 2-up bike. The seat was comfortable, with plenty of leg room, and conversation with the driver was easy at anything under freeway speeds. Get a windshield and a warm blanket and even your date/spouse/great aunt should be pretty happy.
Unusual handling characteristics are a small price to pay for the Patrol's capabilities. This thing can go places that would embarrass many traditional offroad bikes. Flip a lever down by your right foot (after inching the bike forward an indeterminate amount, maybe 6 inches) and the 2WD shaft engages with a solid thunk.
Now gravel roads and muddy tracks are yours to assault indiscriminately. Despite the extra weight of the sidecar (all metal, as is basically everything on a Ural) and a passenger, the Patrol clambered up steep gravel roads with no drama whatsoever. The second we returned to IMZ-Ural's HQ, we peppered the kind and patient staff with questions about what sort of racks, panniers, and jerry-cans you could affix to the Patrol.
Of course, pretty much anything is possible, and your head will probably swim with visions of remote expeditions and all the neat tools you could carry in the sidecar's spacious trunk (which swallowed two helmets and two bulky jackets with ease). The fact that the trunk didn't lock was particularly disappointing, though, so bolting on some sort of aftermarket lock or a padlock shackle is recommended if you're going to be parking it with anything of value inside.
Trail riding (albeit in an older Ural sidecar motorcycle) is a piece of cake! Click above to watch the video on Youtube.
The Ural's broad and easy torque delivery helped out a lot, and the Patrol pulled along decently enough to merge onto the freeway, where it was very stable at around 60. Mechanically it's identical to the Solo except for the 2WD switchgear, so as we mentioned in that review the motor compares favorably with some other competitors more sophisticated powerplants. Likewise, Denso electronics help with reliability.
Long hills require more patience than the Solo and probably a downshift; higher speeds require a different motorcycle. Even so, both my passenger and I were amazed by the compliant suspension, which dampened bumps without being bouncy. The leading-link front fork, despite looking like a wheelbarrow part, performed admirably. Despite modern Brembos up front, the same units found on the Solo, the brakes on our well-worn factory tester had seen better days.
Long pedal travel for the dual rear drums confounded efforts to stop for sudden yellow lights, but on the other hand, given a proper amount of space they work just fine. Our short wishlist for the Patrol includes a rear disc option, which given Ural's understandably tiny R-D budget is likely a long long way off. Hopefully the aftermarket will step in for those who want to heave out the heavy anchors and stop on a dime.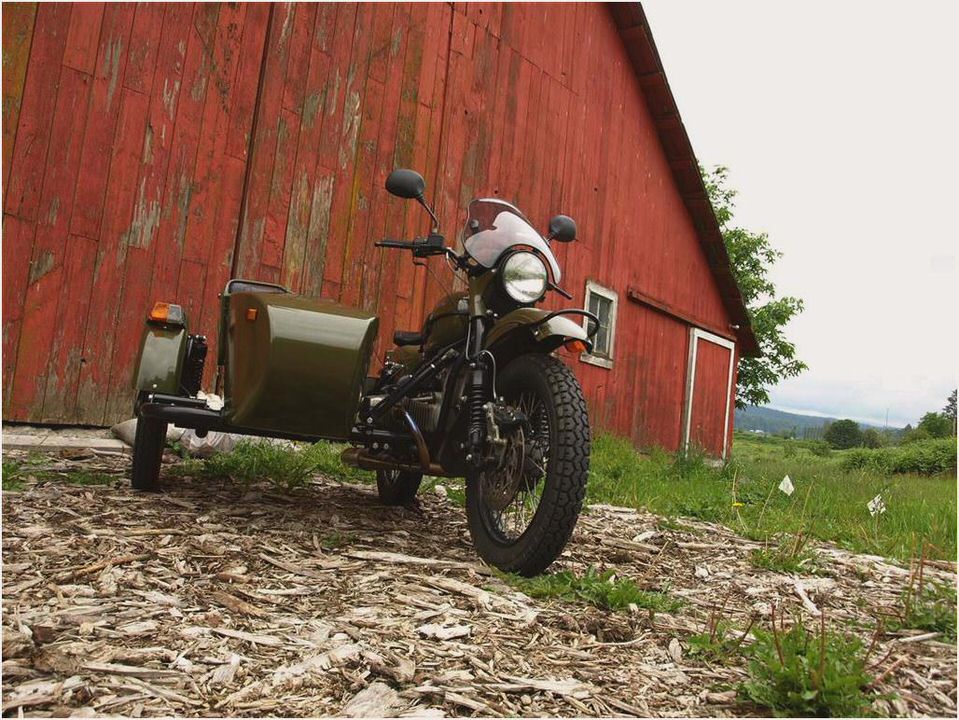 The brakes certainly didn't wipe the stupid grins off our faces, and because you have to think ahead for any maneuver on the Patrol, we simply got used to slowing down early.
So who's the Patrol T for? It certainly helps if you're a bit of a nonconformist, and you should definitely have an appreciation for a simple yet robust mechanical system. While the Solo's price and capabilities flummoxed some Hooniverse readers – who asked "why not just get a Kawasaki KLR for less money?" – the Patrol is more confident of its unique position in the marketplace.
If you can find a better 2WD sidecar motorcycle, you should buy it.
Courtesy adclassix.com
Personally, I think the Patrol should appeal most to the outdoorsman. If you look at the I-H ad above, simply replace the Scout with a Ural and I think you capture the essence of the Patrol entirely. Our tester, which is the most basic trim that gets 2WD, started at $12,399. You can get a one-wheel drive sidecar, simply called the "T," for $9,999, and there are also more expensive trim levels with different options.
On the basis of the Solo sT review, I can forsee there'll be some discussion of the value proposition of a bike costing twelve large, and those are definitely valid considerations. In my mind, thinking of it as a unique alternative to picking up an old CJ-5 for use as a third vehicle for weekend adventures makes the cost more palatable. But ultimately, no vehicle really compares to a Ural, so if you're at all tempted I'd recommend finding a local dealer and taking one for a spin.
More information on all Ural products can be found at http://www.imz-ural.com. Thanks to Madina and all the staff at Ural in Redmond!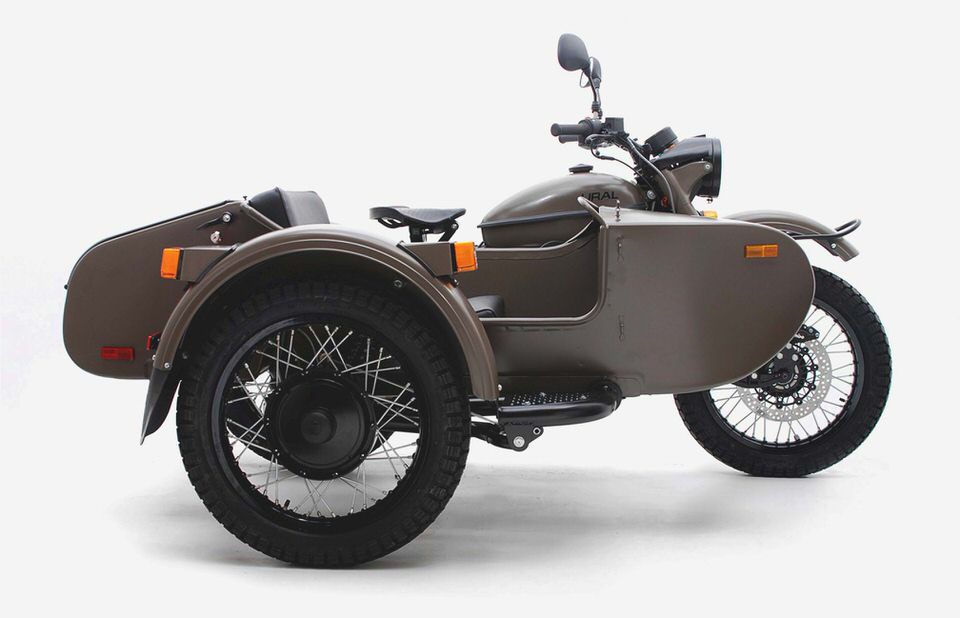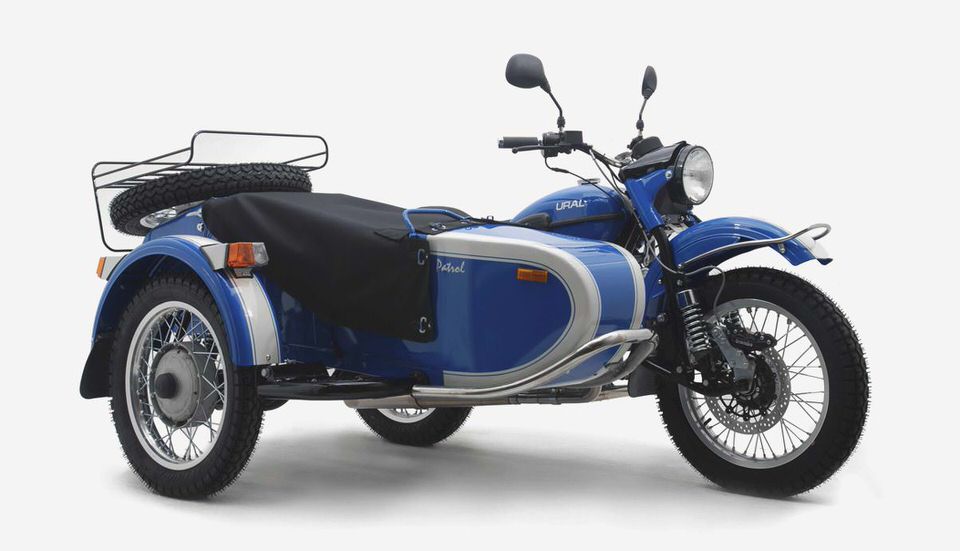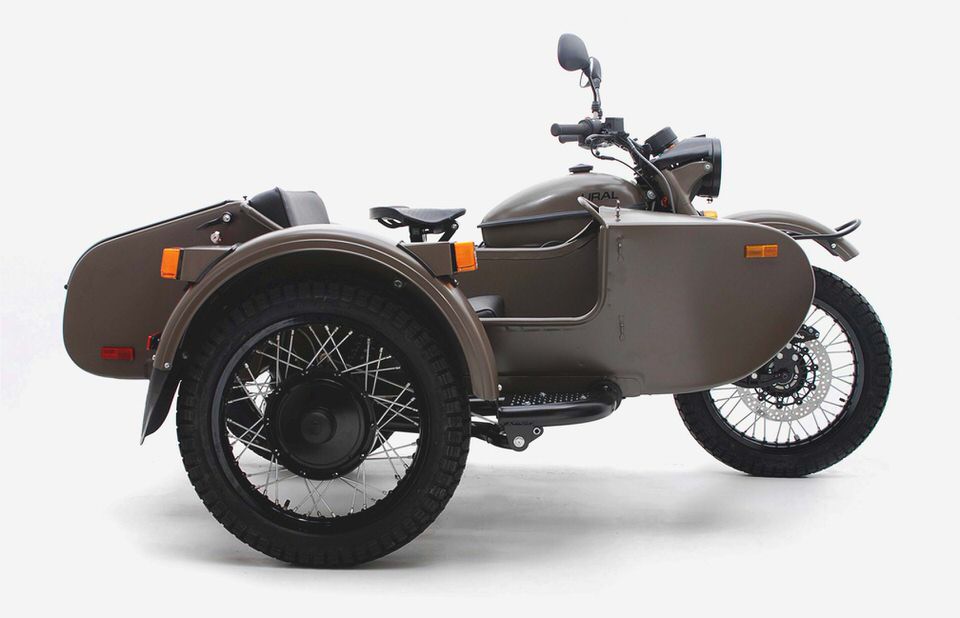 Luxe Travel Report Barcelona by Sidecar
Ural Gear-Up review
2014 Ural Solo sT Review Motorcycle 2013
Sheldon's Ural Sportsman week one at the North American Russian Motorcycle…
Driving a Sidecar – Motorcyclist magazine Page 2