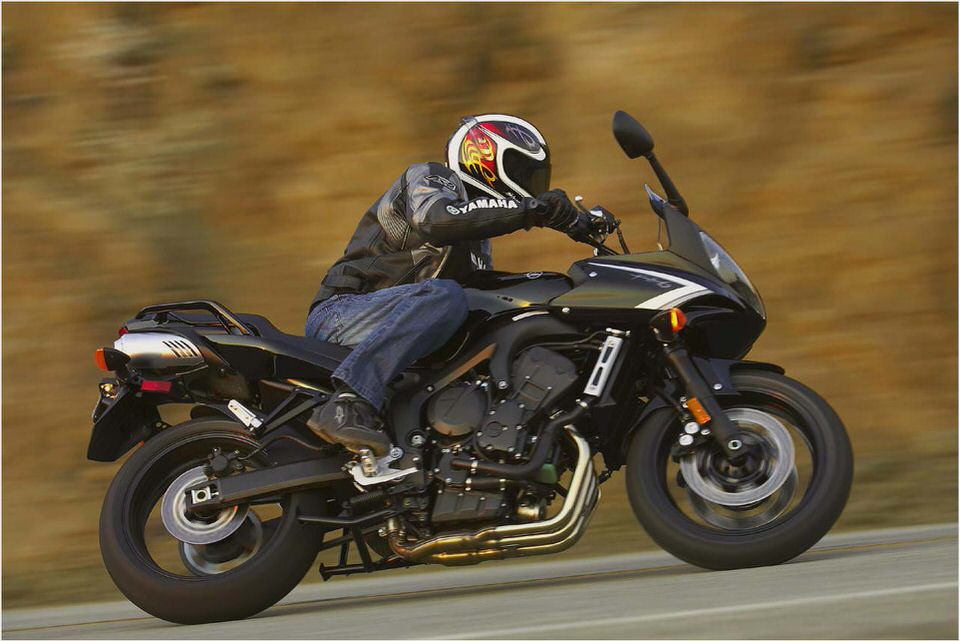 Overview FZS
Assembled in the Yamaha plant located in India, FZ-S has an eye-catching appearance as similar to the European sportbikes. In addition to the massive 16-liter fuel tank, sportive seat design and multifaceted headlight surface as a large displacement bike, Yamaha FZ-S is also fitted with a professional digital display.
YAMAHA FZS HEART
However, Yamaha FZ-S's "heart" is only the 4 stroke engine block with the displacement of 150cc. The FZ-S engine can produce a power of 14 hp at 7,500 rpm and maximum torque 13.6 Nm at 6000 rpm. This took FZ-S much time to achieve the speed of 100 km/h.
FZ-S is pretty light, only 126 kg, compared to its massive and majestic body. Therefore, the rider will not face many difficulties when running on the busy street, or when leading the bike by hands.
The specifications of Yamaha FZ-S are quite consistent with the build of Vietnamese, for instance the seat height is at 780 mm only. With such seat height, FZ-S also can be suitable for women who love motorbikes.
FLEXIBLE STYLE
Riding Yamaha FZ-S, the rider feels like sitting on a real large displacement bike. Like the naked bike model, FZ-S has big advantages which are flexibility and reliability to run on the street.
When the speed reaches at about 40 km/h, the bike runs stably and provides a sense of security for rider upon cornering. Continue to accelerate, the bike quickly reachs at speed of 60 km/h after gearing. However, upon accelerating to 80 km/h, FZ-S begins to reveal its weaknesses. It takes much time to reach 80 km/h. Moreover, at this speed, the bike delivers a floating and unsecured feeling to the rider because of its light weight, only 126 kg.
In addition, the front end with small windshield also causes difficulty to the rider's control when riding at high speed.
Running on the busy street, FZ-S shows good performance with the comfort of the rider when seating on the bike for a long time. Besides, the handlebar's amplitude is wide which also helps the rider wriggle in the small alleies more easily.
Inspite of being equipped only with a front disc, the Yamaha FZ-S's brake system works quite effectively. Just apply the foot brake once and press and release the hand brake, the bike will quickly reduce the speed down from 80 km/h to 0 km/h with about 20 m of the brakes without shaking the rear end.
FZ-S suspension system is also not really convinced by not creating comfortable feeling when running on bad roads. However, the monoshock rear suspension brings a more powerful and sporty appearance for Yamaha FZ-S.
Possibly, FZ-S is a model suitable for operation in the cities in Vietnam or touring on the short road sention thanks to a series of advantages such as sporty and powerful style, light weight. fuel-efficient engine with displacement of only 150cc
Yamaha YZF-R6 – CycleChaos
Yamaha RD 350 4 stroke to be launched in 2013
Yamaha Papercraft – Yamaha XJR 1300 Motorcycle Free Download PaperCraftSqua…
PW50 – Need help – Yamaha 2-Stroke – ThumperTalk
Riding the Yamaha Zuma 50cc Scooter – Yahoo Voices – voices.yahoo.com