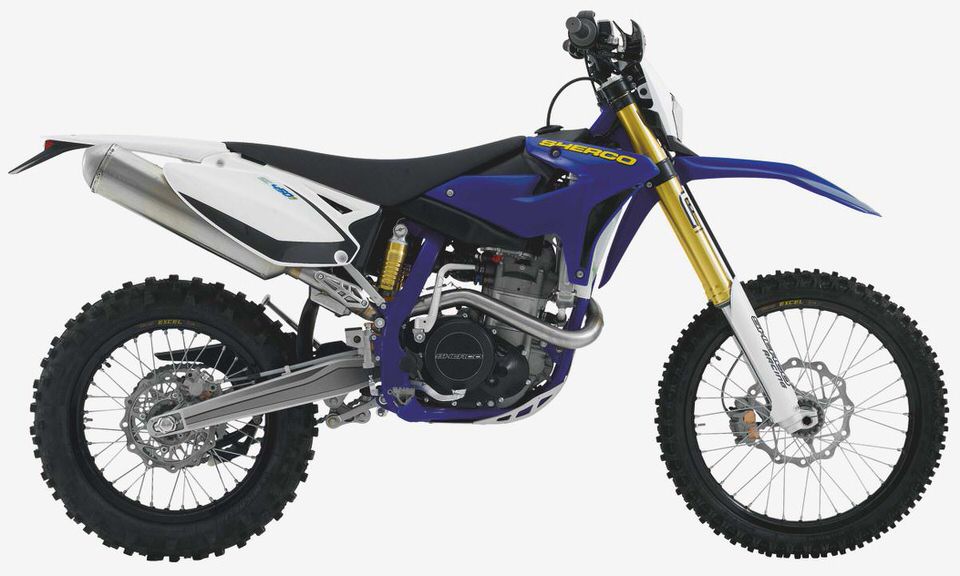 Specifications:
More mature, better finished and more effective. Several new components and a totally new look are the main characteristics of the new 5.1 Enduro models.
continue reading
Improved reliability and efficiency
The motorcycles are more mature, better finished and more effective.
The changes and updates are the fruit of an aggressive racing campaign conducted by our racing department and our official factory riders.
The teams competed in the Enduro World Championship as well as other prestigious races; the lessons learned in these competitions have been applied to the 2007 4.5i and 5.1i Enduro and Supermotard models. These models have been completely renewed in order to achieve improved reliability, a greater dynamic efficiency and a totally new image. These objectives were achieved through the interaction of the riders and Sherco R D department.
The end result is a motorcycle with a stronger frame, higher quality components, totally new appearance, improved engine management and the ability to choose ignition operating curves.
Another notable aspect of the new Sherco's is that the original equipment components are of extremely high quality, similar to what is usually offered in the after market. This is usually not the case with most other brands, this choice of factory installed components guarantees the end user a more efficient and reliable machine from day one.
Overview
These machines will come from the factory prepared to confront the most exacting competitive situations a rider will face. The most significant changes are in respect to the suspensions.
The new models that will be designated as "Factory Replicas" will utilize the same ölhins rear shock as used by the Sherco racing team. The front end receives a new set of billet triple clamps. The electrical system has been redesigned and simplified for the racing application; they are also equipped with a new muffler that enhances the performance of the engine.
The new Sherco's receive new racing graphics that distinguish them from the standard models and incorporate more black in the bodywork which matches the frame.
The Sherco riders in the Enduro World Championship have experienced a mixed amount of luck in the first three rounds of the Championship: Ostesund (Sweden), Puerto Lumbreras (Spain), Mario de Canavezes (Portugal). The best rider on the French mark has been Jordan Curvalle, who is riding the Sherco 5.i 4T who is currently in 10th place in the Enduro I class.
He credits his consistency on the good handling characteristics of his Sherco and his ability to finish around tenth in all three rounds of the competition, very near the current MX Champion of the World Fréderic Bolley.
Notable changes to the 2007 5.1i Enduro model
Increased horsepower
Improved fuel consumption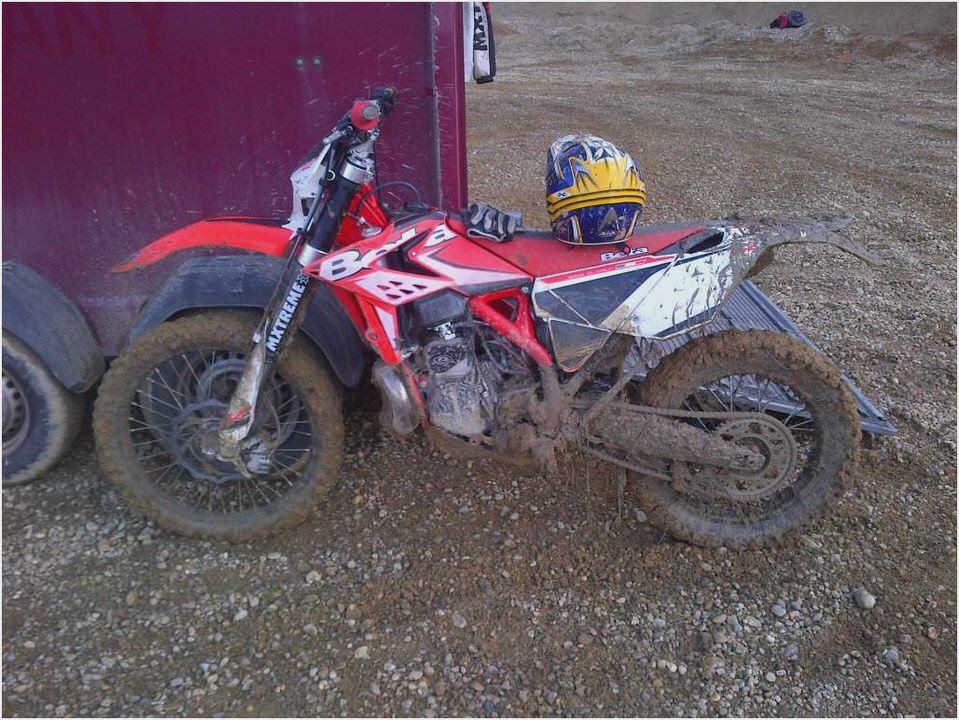 Modified flywheel for improved operating characteristics
Faster warm-up in cold conditions
New starter anti return system
Modified flywheel for improved operating characteristics
Ability to choose from two power curves (soft and fun) by means of a switch
New crankcase venting systems for improved water resistance and less contamination
New reduced maintenance battery
New clutch disks, stronger and more efficient
Improved hot starting system
More powerful and better protected electric system
Scottish Six Days Trial
Sherco Press Release On Unnamed Motorcycle – XPA – Trials Central
2013 Sherco X Ride 125 motorcycle review @ Top Speed
Shineray Starter Motor XY250 – XY-H0013
Sherco 4,5i – Cycle Torque Magazine