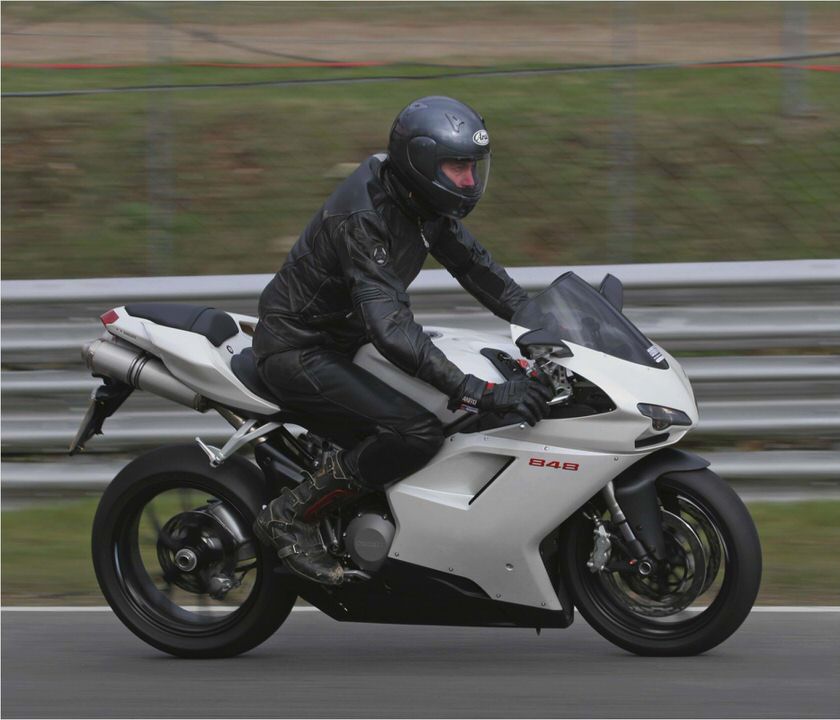 The Bottom Line
Pros
All the sexy personality you'd expect from an Italian exotic.
Nimbler than the pricier 1098.
Same gorgeous body as the 1098.
Individualism galore.
Cons
All the ergonomic discomfort you'd expect from an Italian exotic.
Not as quick or torquey as a 1098.
No slipper clutch.
That lingering worry that you should've bought a 1098.
Description
Same bodywork as the Ducati 1098/1098S.
Powered by an 849cc, 134 horsepower L-twin.
320mm, 4-piston Brembo brakes.
370 lb dry weight.
Multiplate wet clutch (vs. the 1098's dry clutch.)
Retail price: $13,495.
Guide Review – Ducati 848 Review
The Ducati 1098 ($15,995) is a phenomenally powerful and focused bike, but its 160 hp engine is arguably more power than you can safely use on the road. Enter the Ducati 848 ($13,495): its 134 horsepower, 849cc L-twin may lack the low-end torque of its big-bore big brother, but it offers a lighter package wrapped in the same sexy skin.
If you've ever straddled a 1098 you'll experience a case of serious d-j- vu when you climb aboard an 848; from its narrow body to its MotoGP-inspired instrumentation. the 848 feels essentially the same. An underseat exhaust heats up the seat when the ambient temperature rises and you'll still reach far and low for the grips, a posture that isn't very conducive to comfort. but touch the small Start button on the right grip and you'll likely forget any discomfort, at least for a while.
The 848's L-twin sounds like nothing else; it's got a decidedly unique, irregular exhaust note that's loud and distinctive– very Ducati, indeed. Its wet clutch doesn't rattle like the 1098's dry clutch, and shifter lever action is light, though false neutrals were encountered several times between 5th and 6th gears. Off the line, the 848 accelerates with a torqueyness you just don't get from an inline-4 (though it's noticeably less grunty than the 1098.) You'll have to push the revs to around 8,000 rpm for serious speed.
The 848 turns in crisply and handles with excellent accuracy. Though it lacks the premium -hlins suspension components of the 1098S, its light weight makes it eager to turn and lean, and its brakes are plenty strong.
Quick, nimble, and unrelentingly sporty, the Ducati 848 is a great choice for riders not quite ready for the 1098's over the top performance. It may lack literbike cach-, but it's also a great way to save a few bucks without sacrificing fun.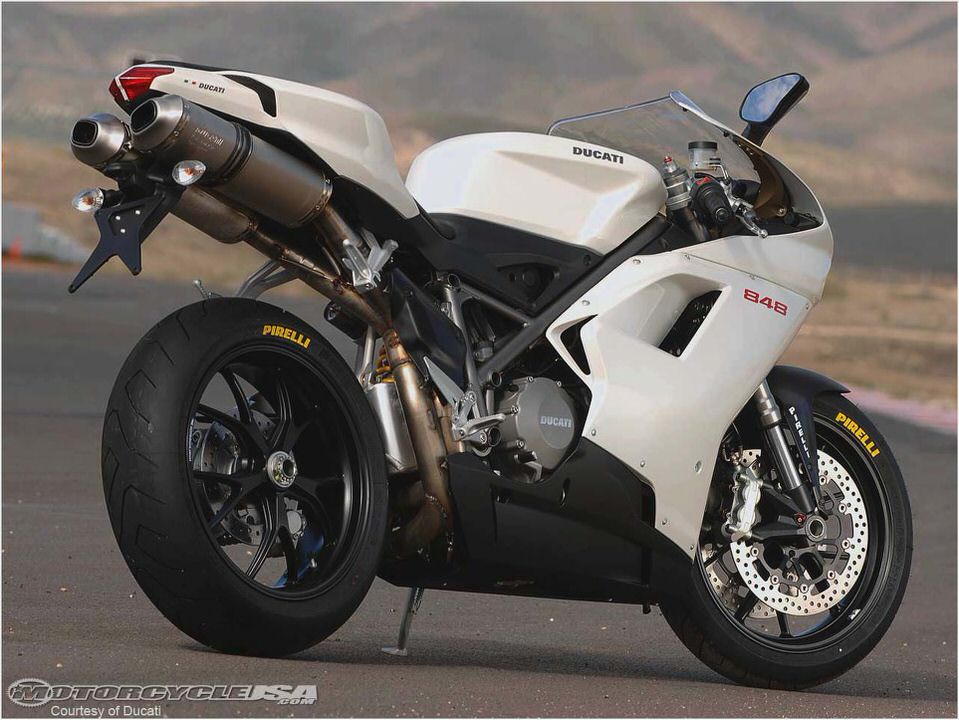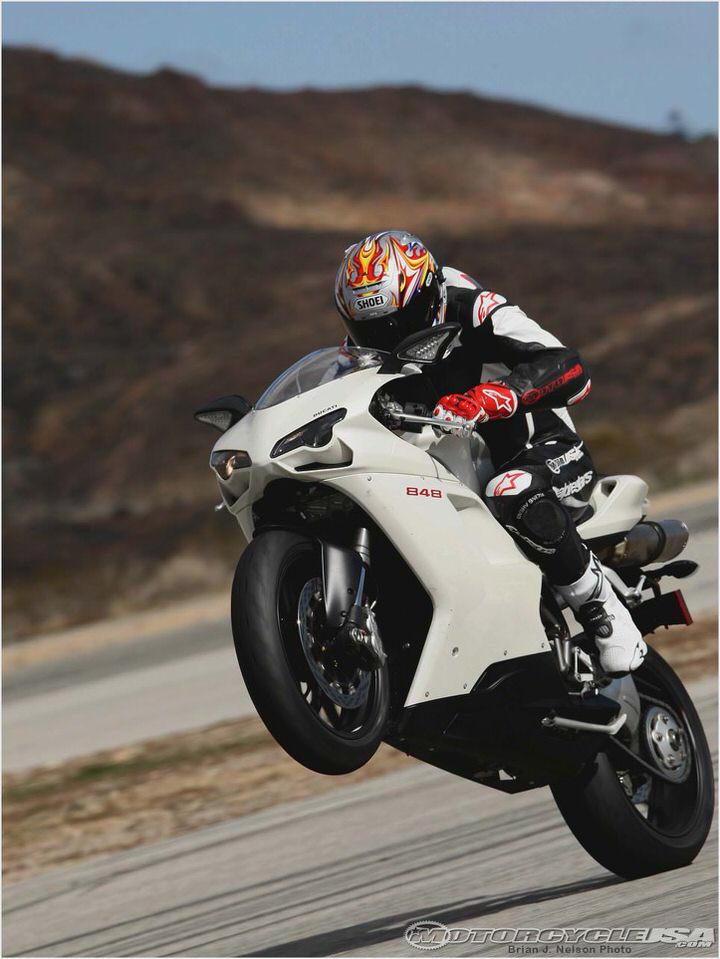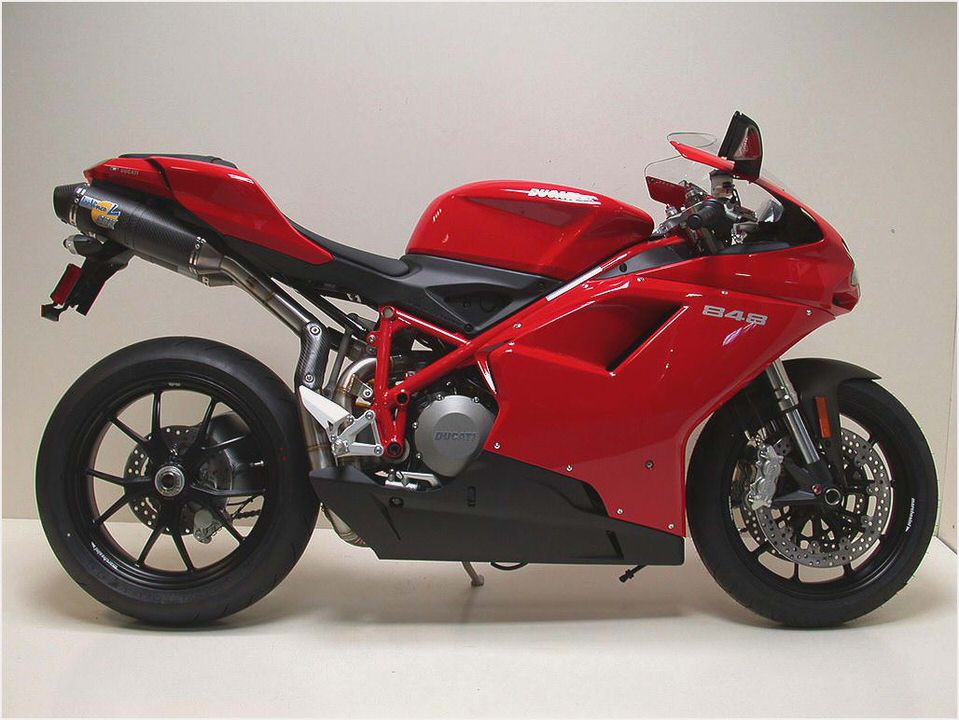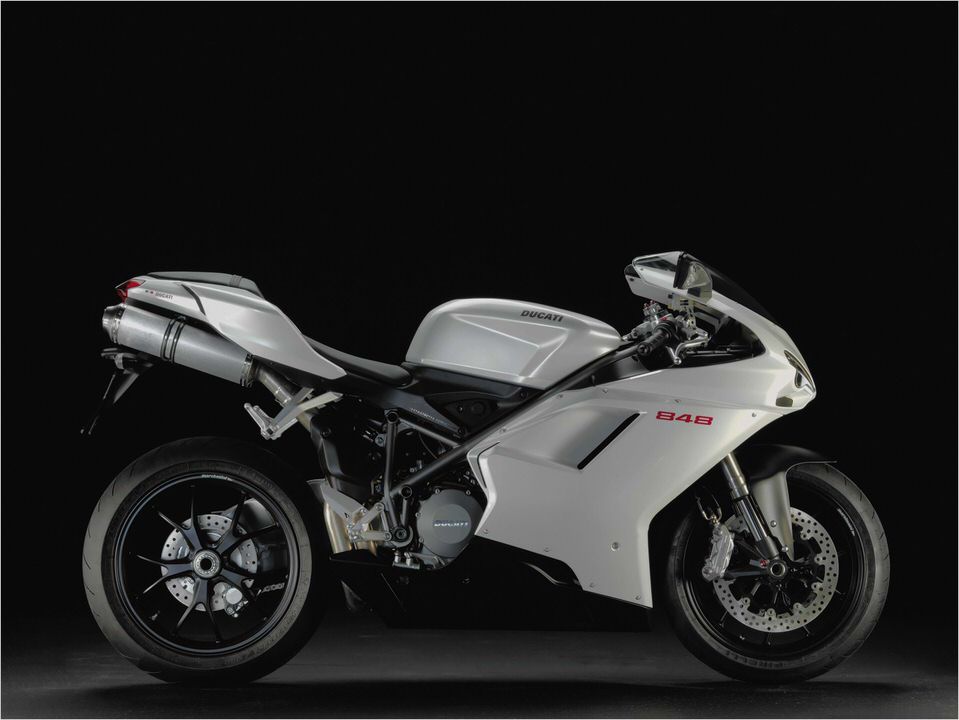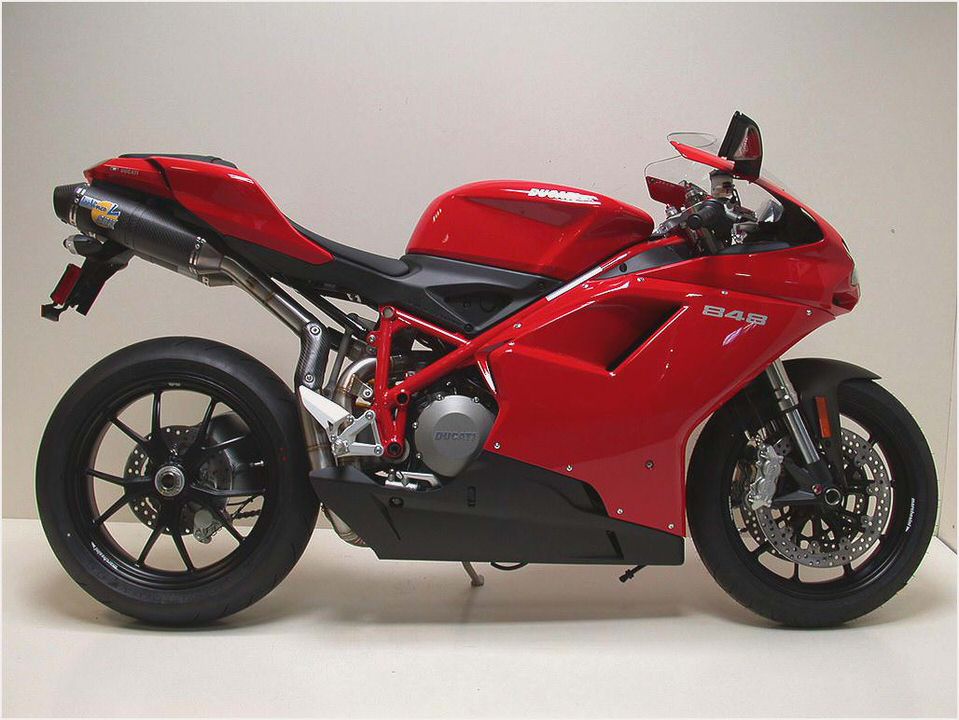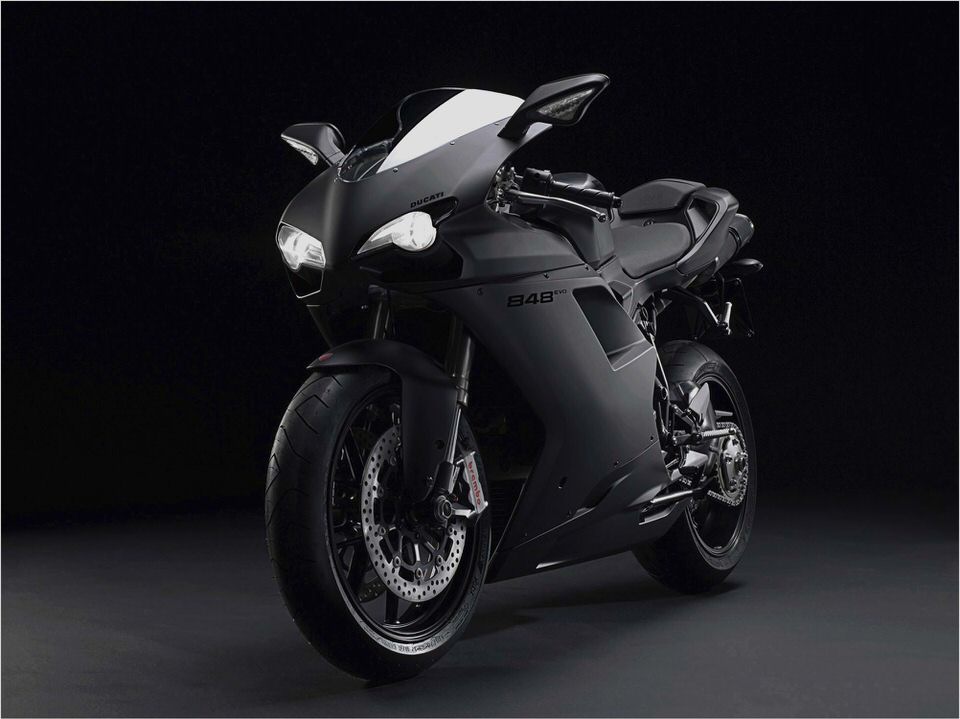 Faster and Faster: Battle of the Ages: Ducati 851 vs Ducati 1199 Panigale
2013 MotoGP Sepang 1 Test, Day 3 Round Up: Rossi, Pedrosa, Ducati – Joy…
2000 Ducati 748
Ducati Diavel Revealed – Motorcycle…
What Is a Ducati?