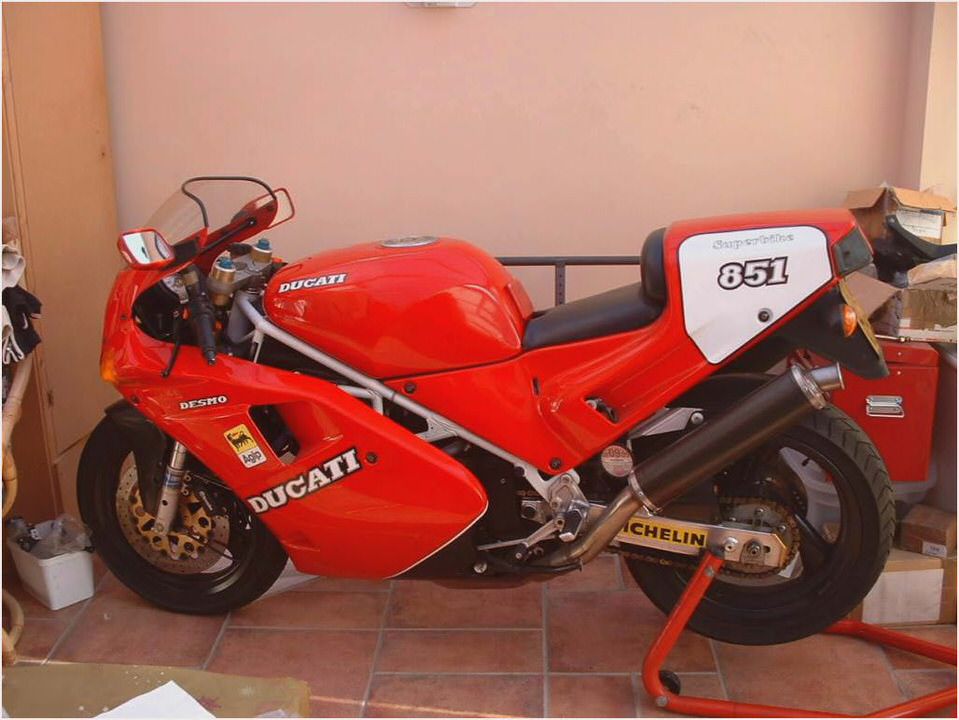 The Hypermotard 1100 gets updated with lighter weight, more power
The $14,495 2010 Ducati EVO SP in action, visually differentiated from the $11,995 EVO by its multicolor paint, red-rimmed Marchesini wheels, and -hlins suspension components.
Ducati's Hypermotard broke into uncharted territory when it debuted in 2007, so the Italian manufacturer had few preconceived notions when it came to updating their feisty supermoto.
Now that the more affordable Hypermotard 796 has joined the lineup, the big-bore 1100 and 1100 S models have morphed into new and improved versions of their former selves as the 1100 EVO and 1100 EVO SP. Prices remain the same at $11,995 and $14,495, respectively, but how do the new Hypermotards compare to the models they replace? I rode the Hypermotard 1100 EVO and 1100 EVO SP in Arizona's mountainous Tortilla Flat area to find out.
The Goods: Simpler, Lighter, and Gutsier
Though they constituted 15% of Ducati sales in 2009, the outgoing Hypermotards were still niche bikes, thanks in part to their offroad-inspired roots, high power-to-weight ratios, and rather tightly focused supermoto setups. For 2010, Ducati improved the breed by shaving 15.3 pounds off the new Hypermotard 1100 EVO and 1100 EVO SP models, while gaining 5 horsepower from the 1,078cc L-twin powerplant — bringing total output to 95 hp (at 7,500 rpm) and 76.7 ft-lbs of torque (at a now higher 5,750 rpm.)
The weight loss is aided by the new frame (identical to the 796's), which features precision machined mounting points (versus the old forged and welded spots.) Thanks to a lightweight magnesium cover, rare-earth magnets, and vacuum-molded Vacural crankcases, the engine loses 11.5 pounds, while power is squeezed from new cams and cylinder heads, and redesigned ports. A beefed up oil cooler features 85% more area, and a new Siemens engine management system replaces the old Magneti Marelli unit, incorporating single spark (instead of two), and twin lambda probes. Fuel economy is rated at 41 mpg, EPA.
The differences between the EVO and EVO SP are more dramatic than the old 1100 vs 1100 S; the EVO SP's suspension boasts 50mm Marzocchis with DLC treated sliders and a longer rear -hlins unit. The EVO SP also gets forged Marchesini wheels, Brembo monoblocs, more aggressive Pirelli Diablo Supercorsa SPs, greater suspension travel, ground clearance that's 30mm (1.18 inches) taller, and a raised handlebar. Both models also get new switchgear and instrumentation from the Streetfighter .
Swing a Leg Over: Minimalism, Revisited
Photo © Ducati
Just like the outgoing Hypermotard, the view from the new EVO and EVO SP's saddle is basic and elemental; a digital display is framed by a tiny fairing and flanked at the ends by flip-out mirrors. But climbing aboard the 1100 EVO SP is quite a bit more work than the EVO, due to its considerably taller suspension; if you feel put out by skyward leg swings when straddling the EVO SP, you can thank prior Hypermotard owners who complained to Ducati that they didn't like scraping their boots when the bike was leaned over. While the EVO posts a 33.3 inch seat height, the EVO SP's saddle sits 34.4 inches above ground– which encroaches into dirtbike territory.
But once aboard the taller EVO SP, the posture is aided by risers which lift the handlebar by 20mm (.79 inches.) Leg positioning is slightly rearward, but not as extreme as you might find on a typical sportbike. The Hypermotard's relative narrowness makes it feel easy to grip your thighs around the tank, but that aspect might remind more practical-minded riders that the fuel capacity is a mere 3.3 gallons. As mentioned in my 2010 Ducati Hypermotard 796 Review, some Hypermotard owners have upgraded their tanks to a whopping 6.4 gallons, thanks to a $799 retrofit supplied by California Cycleworks. though the saddle isn't quite designed for long hauls, and might call for an upgrade if you're looking to tour your Hypermotard.
But enough talk about cruising range and seating position; let's ride the new Hypermotards!
On the Road: Feeling the Punch
The new EVOs were launched in Scottsdale, Arizona, and our riding route traversed twisting two-lane highways through Tortilla Flats– which are anything but.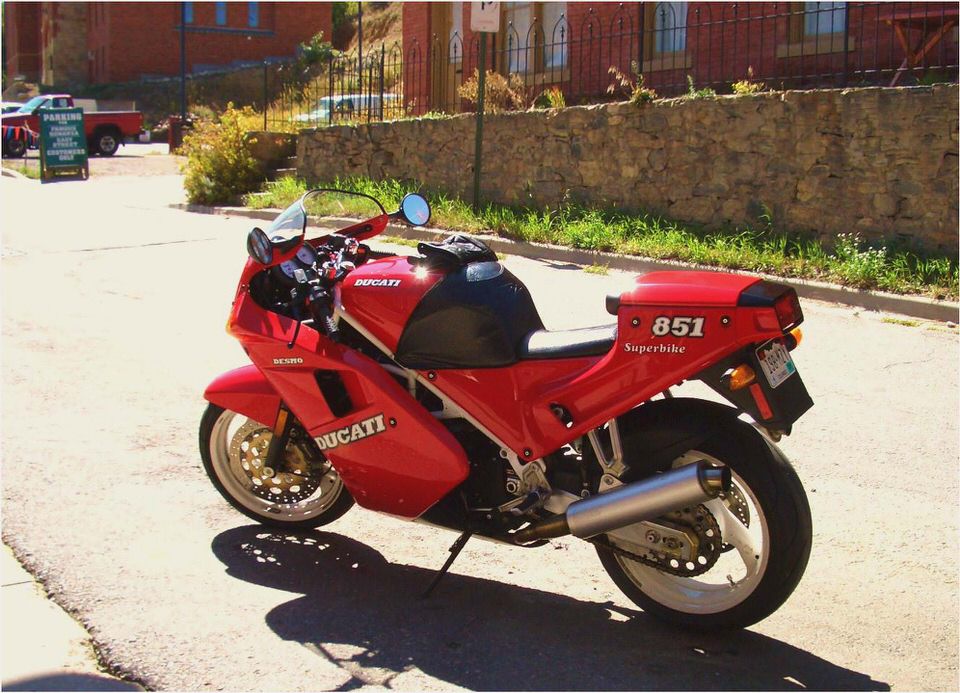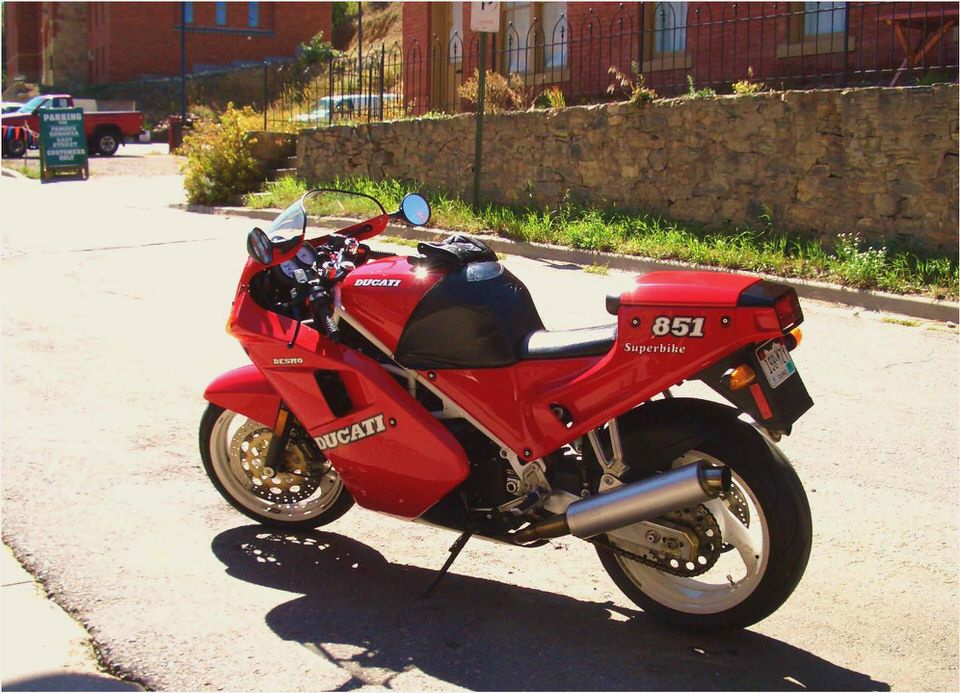 City street and interstate riding revealed the EVO SP to be an intoxicating urban bike– though its wing-like mirrors would make lane-splitting tricky if the act were legal in AZ. Ride quality is surprisingly supple, and the view from the elevated saddle commanding. Engine grunt off the line and at higher speeds is considerable and front wheel-lifting, aided with the Termignoni exhaust system which reduces weight while adding horsepower.
Direction changes on twisty mountain roads feel accurate and nearly instantaneous. however, potential hooliganism was tempered by low temperatures, scads of loose gravel, and a slowly burgeoning rainfall. Though commendable on warm, dry roads, the sticky Pirellis feel stressed under these wintry conditions, breaking loose and sliding during brisk riding. The EVO SP's upgraded brakes feel spectacularly responsive, with strong initial bite and excellent feel; the combination of gutsy power and aggressive brakes made riding these slick roads an exercise in restraint.
The 1100 EVO has the same engine as the EVO SP, but my EVO tester accelerated with incrementally less oomph, since it wasn't equipped with the optional pipes. Ride quality was slightly harsher, and braking required notably more lever effort. Casual riders should be just fine with a basic EVO, but more aggressive recreational riders (and track day junkies alike) will appreciate the EVO SP's handling and braking refinements.
The Bottom Line: A Good Bike Gets Even Better
Photo © Ducati
By upping the power, reducing the weight, and making the premium version even more track-ready than before, Ducati has maximized the evolution of their big-bore Hypermotard bikes in a natural and satisfying progression. The 1100 EVO and EVO SP's new beefed up and trimmed down setups make them rather tempting propositions– keeping in mind that their respective premiums of $2,000 and $4,500 contextualize their pricepoints rather differently, thanks to the new smaller-displacement Hypermotard 796 model.
Personally, if I were spending my hard-earned cash, I'd likely gravitate towards the less steroidal 796 version, which is a balanced, poised, and featherweight bike that's still loads of fun to ride. Sure, the 1100 EVO SP would be a no-brainer if money were no object; it is, after all, a sharply tuned instrument of two-wheeled precision and brawn– especially with those deliciously loud, power-boosting Termignoni pipes. Even more attractive is the fact that the big-bore Hypermotards managed to avoid a price hike, in spite of their upgrades for 2010.
But at the end of the day, the EVO and EVO SP's improvements make them even stronger choices for buyers of premium bikes, while the Hypermotard 796 achieves something entirely different by opening up the Ducati brand to a whole new tier of buyer. Either way, the newly expanded and improved Hypermotard lineup proves that great things are coming out of that little factory in Bologna, Italy.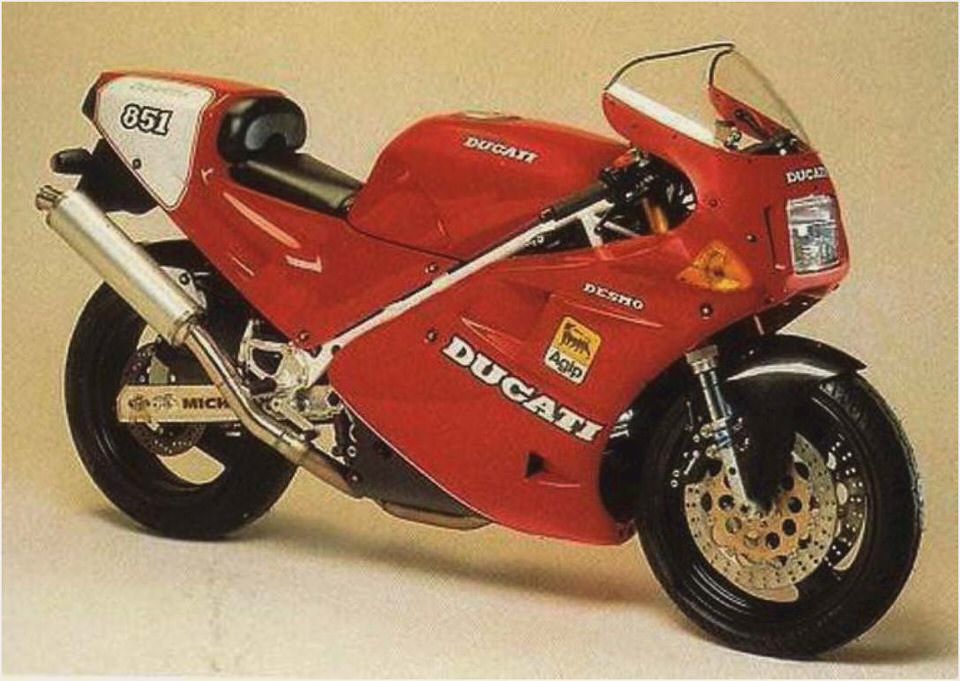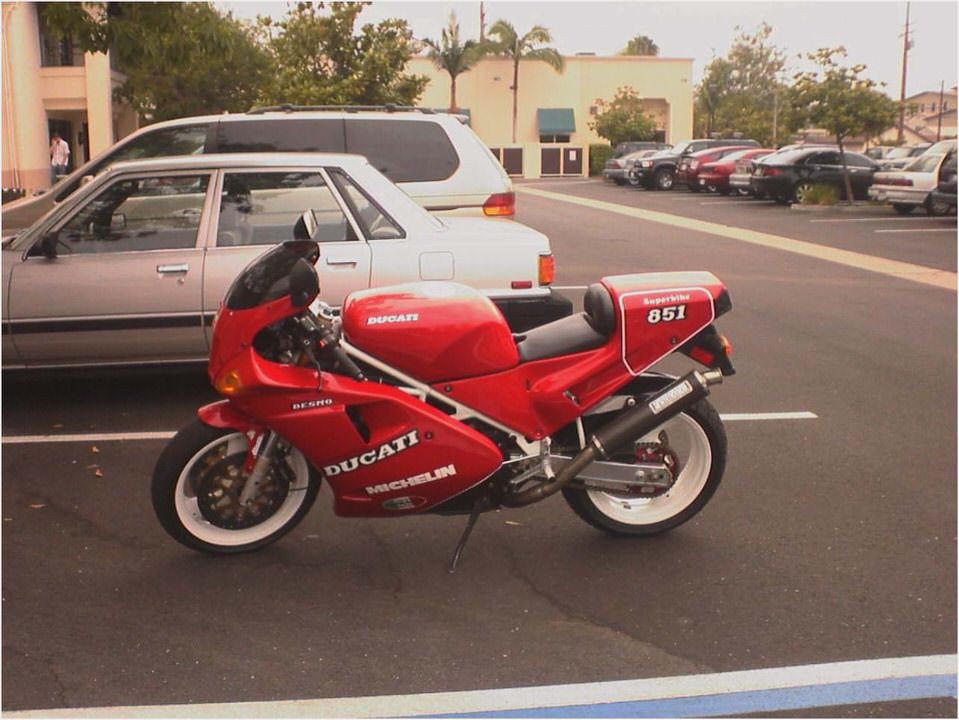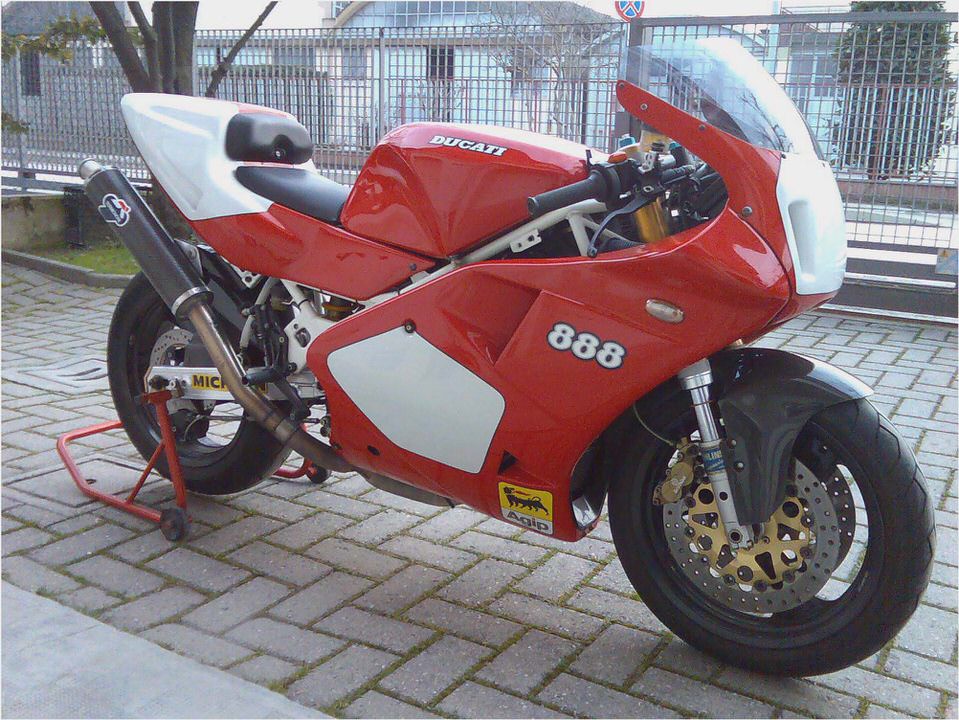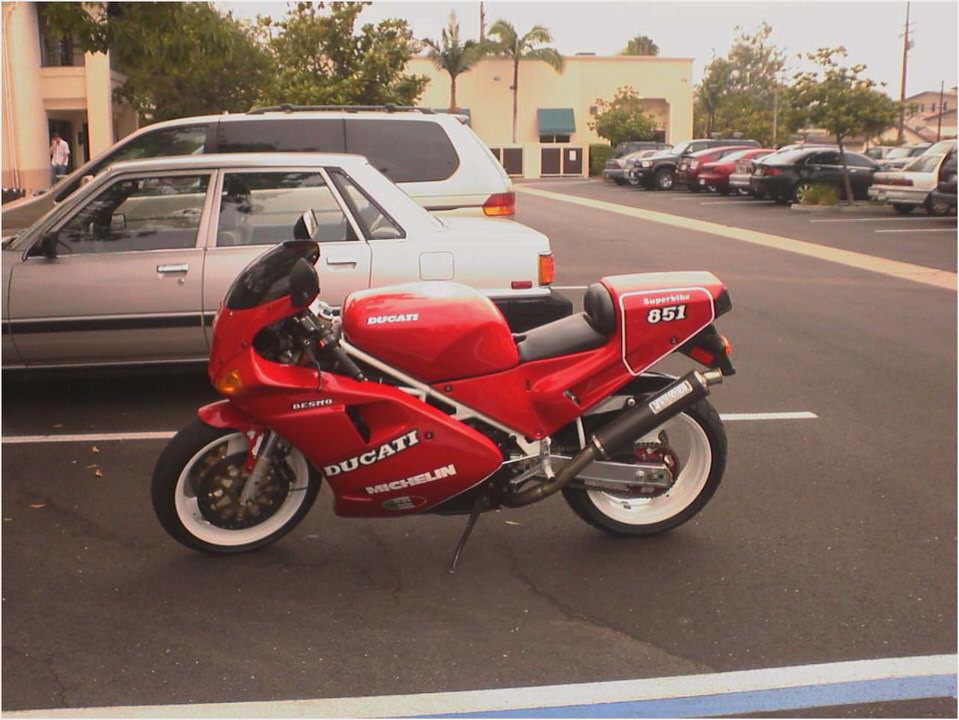 Cook Nielsen Ducati 700 SS Replica – Classic Italian Motorcycles – Motorcycle…
DUCATI HYPERMOTARD 796 2011 Owner Manual
Ducati Superlight 3-valve Hybrid Ducati News Today
Ducati Monster 796 India, Variant, Price, Review, Details
Ducati quits World Superbike RideApart