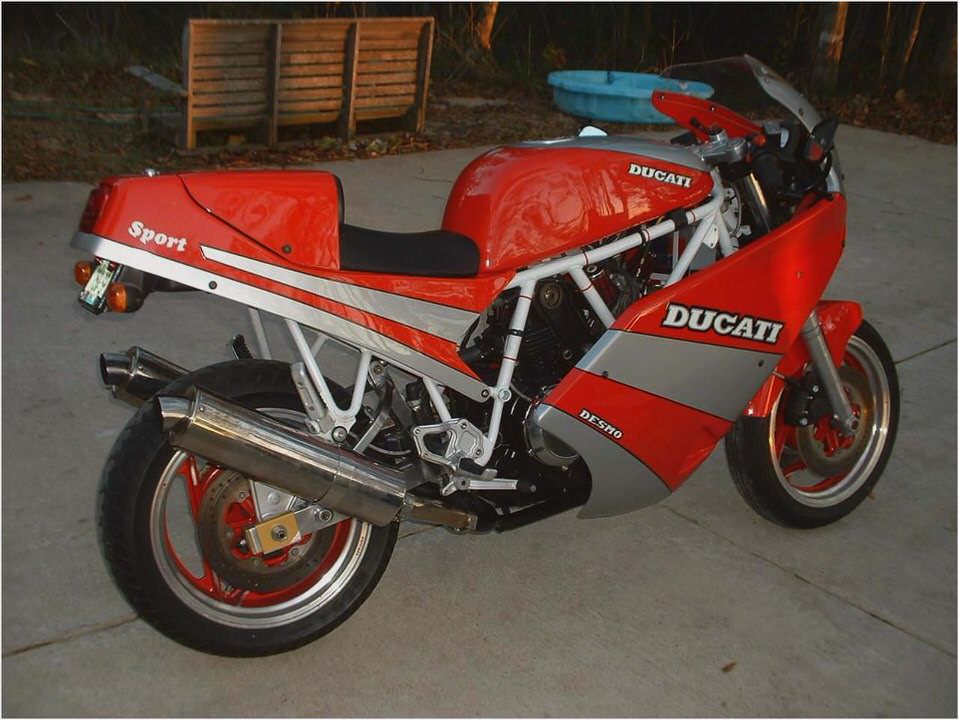 Ducati Supersport tech info
Type: Sport Bike Engine Size (cc): 900 For Sale By: Private Seller VIN: 89282
Ducati Supersport description
Up for your consideration is a rare 1979 Ducati 900 Super Sport that was the ACTUAL motorcycle documented, photographed and featured in Ian Falloon's book Original Ducati Sport Super Sport. It is an extremely original and rare Black and Gold version of the Desmodromic SS that had been restored prior to being featured in the reference book and still looks exactly the same as the day it was photographed well over a decade ago.
Details:
Engine Number: 089282
Frame Number: DM860SS*089059*
Titled as 1980
Mechanical:
Engine is like new inside and compression is good and equal. I was told that the person who restored this motorcycle had the engine gone through by a Ducati specialist at the time of restoration. I believe this to be true based on inspection but there are no bills to confirm this(well over a decade ago, about 5k miles ago in my estimation).
Whoever did work on this engine did a masterful job. It starts on the first kick. It will sit there and idle cleanly even when cold. It is smooth and quiet internally.
Transmission shift pefectly, clutch is smooth and light with excellent feedback.
All gauges function properly and all controls function smoothly and properly.
Brake calipers rebuilt and in perfect working order. Pads are almost new.
Conti Exhausts and a pair of Dellorto PHM40 BS carbs(these were factory upgrades). It pulls like a freight train and sounds incredible.
Cosmetic:
Gleaming Black and Gold with hardly a scratch or blemish.
All chrome, trim and parts are in original condition and Excellent.
Engine is in great condition with no broken or repaired fins or anything unusual.
Tires are vintage Metzeler and look like new(still the same tires as when it was photographed for the book)
Originality:
Original Gold Series Brembo
Original Brembo lines with plastic tags
Original FPS aluminum wheels with polished rims
Original Marzocchi rear Shocks
Original windscreen
Original chrome trim on tail and windscreen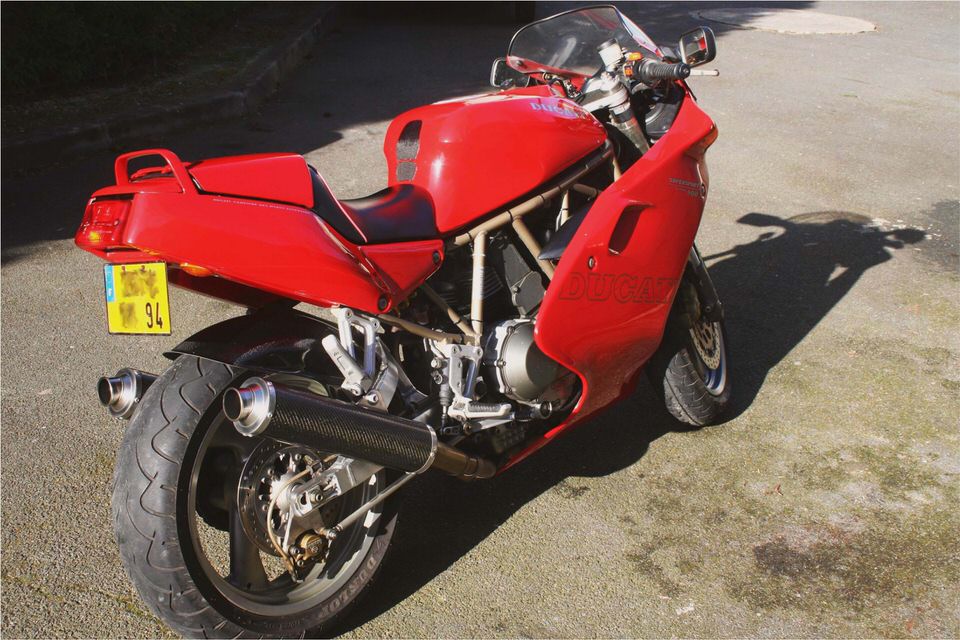 Original CEV headlight bucket with USA spec headlamp
Original Tail light
Original Directionals with reflectors
Replacement Parts:
Dyna Coils have replaced the originals
Petcocks have been replaced (a set of rebuilt PAIOLI Petcocks are included but not installed, one faces incorrect direction)
Choke mechanism has been replaced. (original included but not installed)
Imperfections to note:
small ding on the right side Conti exhaust(photo shown, can barely see it)
Gold paint has tiny blemish in two locations, the right corner of the tail and one tiny blemish right in front of the fuel cap. (photos of both)
Frame is very nice but not flawless
In all this is a gorgeous 900 SS in the highly desirable black and gold color combo that you do not see come up for sale often in this condition. It is also a very nice bonus to own a reference motorcycle featured prominently in the bible of Super Sport restoration books, pages 74, 80, 81.
Item is for sale locally. I reserve the right to end the auction early
Please ask any questions you may have or request any additional photos. International buyers are welcome. I will work with your shipper as long as payment has cleared before the motorcycle is picked up.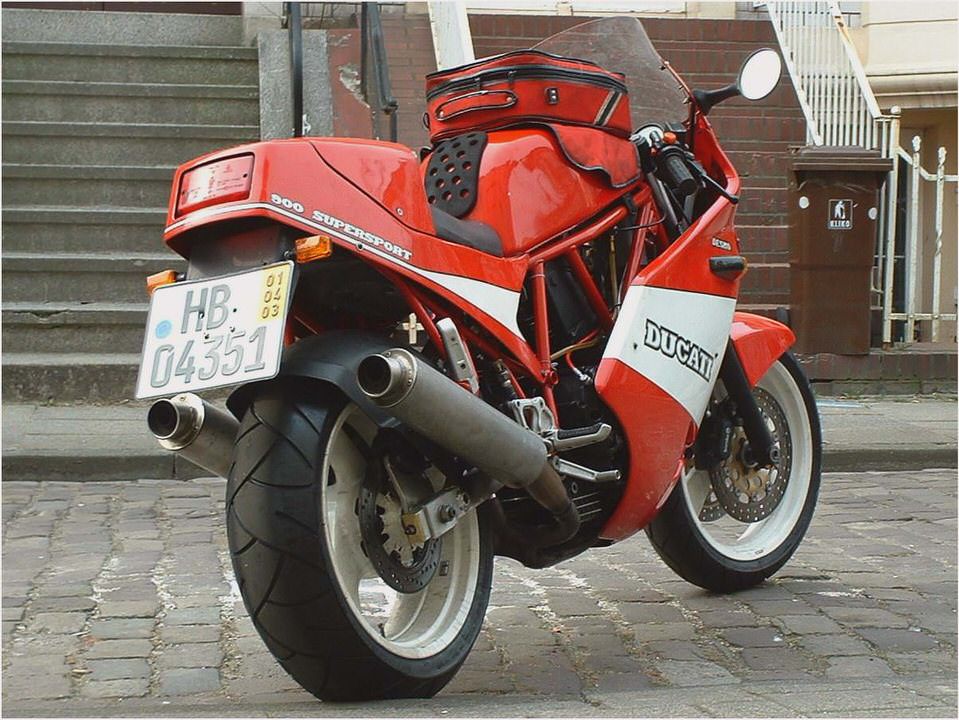 2010 Ducati Monster 1100/1100 S motorcycle review @ Top Speed
2011 Ducati Monster 1100 EVO Review – First Impressions …
Ducati Hypermotard 1100S road test Scottishbiker
EVOlution: Ducati 848 EVO Prime-car – worldwide news about cars
Kyosho Mini Z Moto Ducati Desmosedici GP11 Racer (Valentino Rossi)