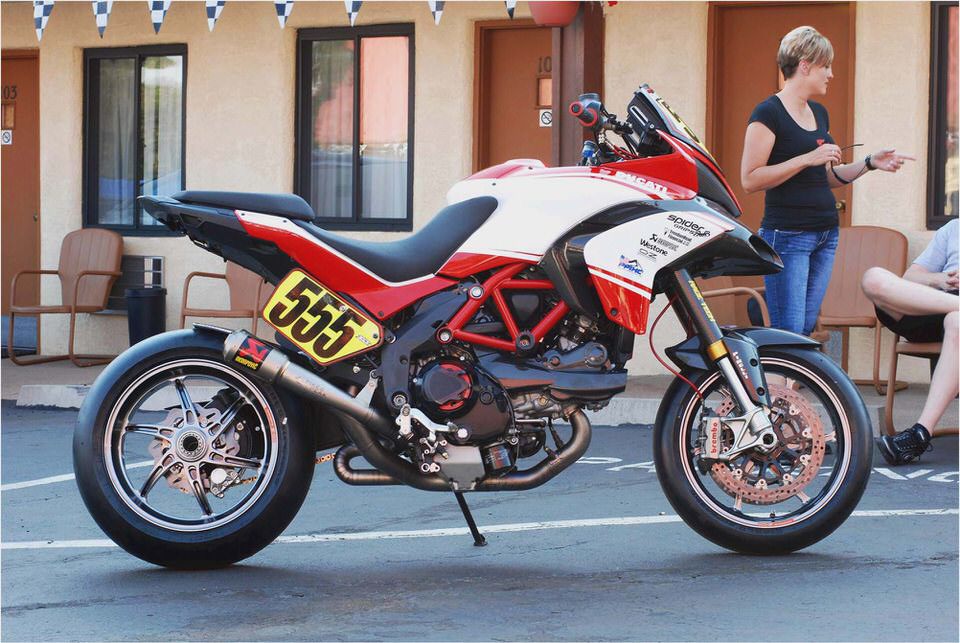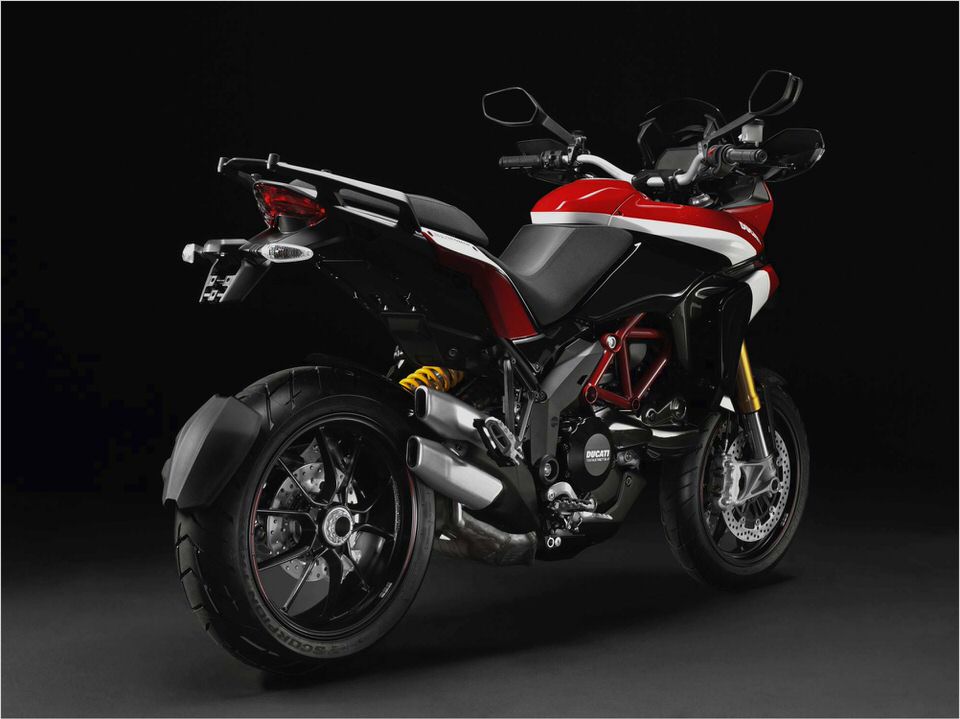 Ducati Multistrada tech info
Warranty: Vehicle has an existing warranty For Sale By: Private Seller VIN: 12345678910111213
Ducati Multistrada description
For sale is my 2012 Ducati Multistrada 1200 Pikes Peak Edition with only 373 miles. This bike has several extras installed and some additional optional extras also available. Before explaining your options in the purchase of this motorcycle, first let me tell you of it's history. This bike was purchased from Ducati for the express purpose of competing in the actual Pikes Peak hill climb.
Most race teams set up several bikes as backups for the actual race. This bike in particular was the number 3 back up bike for the Faulkner/Livingston race team. It never competed in the actual race as the 2 other bikes suffered no problems and this bike was never needed.
In the following links you can see this bike in actual racing trim in preparation for the race. Please note that the pictures are a compilation of all the bikes the Faulkner/Livingston team had, but you can see the Pikes Peak limited edition number of 367, on this actual bike.http://www.asphaltandrubber.com/bikes/2013-spider-grips-ducati-multistrada-1200-pikes-peak-race-bike/ and here: http://www.autoevolution.com/ news/2013-ducati-multistrada- 1200-s-pikes-peak-racing-bike- xxx-photo-gallery-63082.html
Please take note that a lot of items pictured on the bikes were solely for race purposes and have been removed and replaced with the original stock parts. Some of the items like the carbon fibre race trim / body parts, ceramic discs, Akrapovic exhaust etc. belong to other sponsors and are not available for sale. One of the options that is available and is pictured are the OZ magnesium DOT approved for street use, racing wheels.
There are only 5 sets of these wheels in the world in this pattern and color for the Multistrada making them basically priceless. Another option is a set of red side panniers.
The optional equipment, body parts etc. in my pictures will come with the bike, again, the exception being the OZ wheels and side panniers which are available for sale at an added cost. The price for the wheels will add an additional $2K to the price of the winning bid, and I keep the original new factory black wheels or pay $3K and get all 4 wheels. The price for the panniers (and mounting hardware) will add an additional $700 to the winning bid.
Supplied matching keyed locks are already installed in the bags. Should you choose not to purchase the optional wheels, the original black stock wheels will be included. A partial list of INCLUDED options/upgrades is: SpeedyMoto water pump housing, SpeedyMoto frame sliders, CNC Racing frame plugs, Spider grips, Air flow to air box modification, Shorai lithium lightweight battery and some lightweight titanium bolts and fasteners.
Remember, you are buying the bike with the original factory wheels. The OZ's and bags will be sold at an additional cost. If you do not want them they will go up for auction most likely on eBay.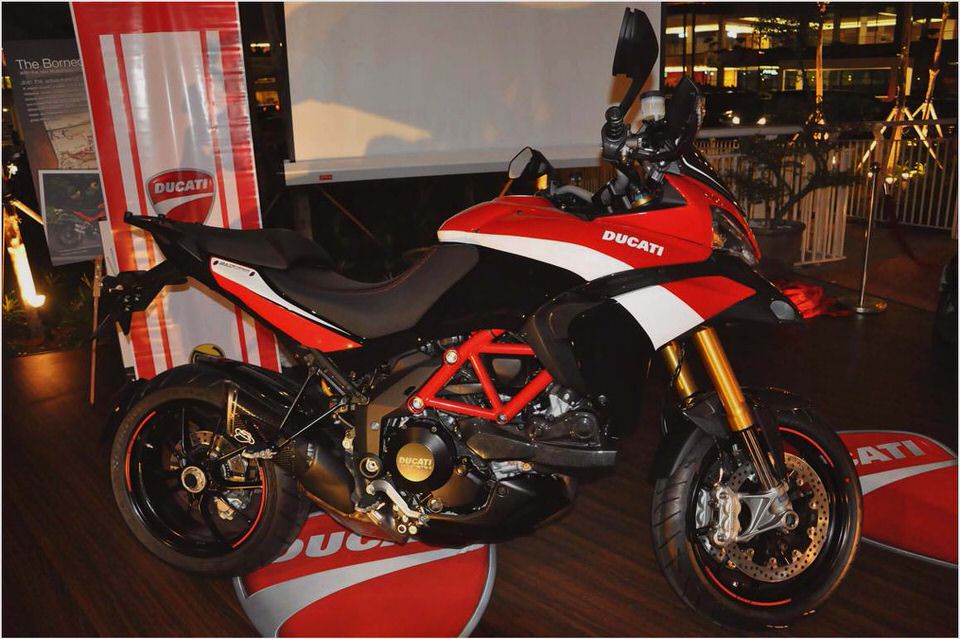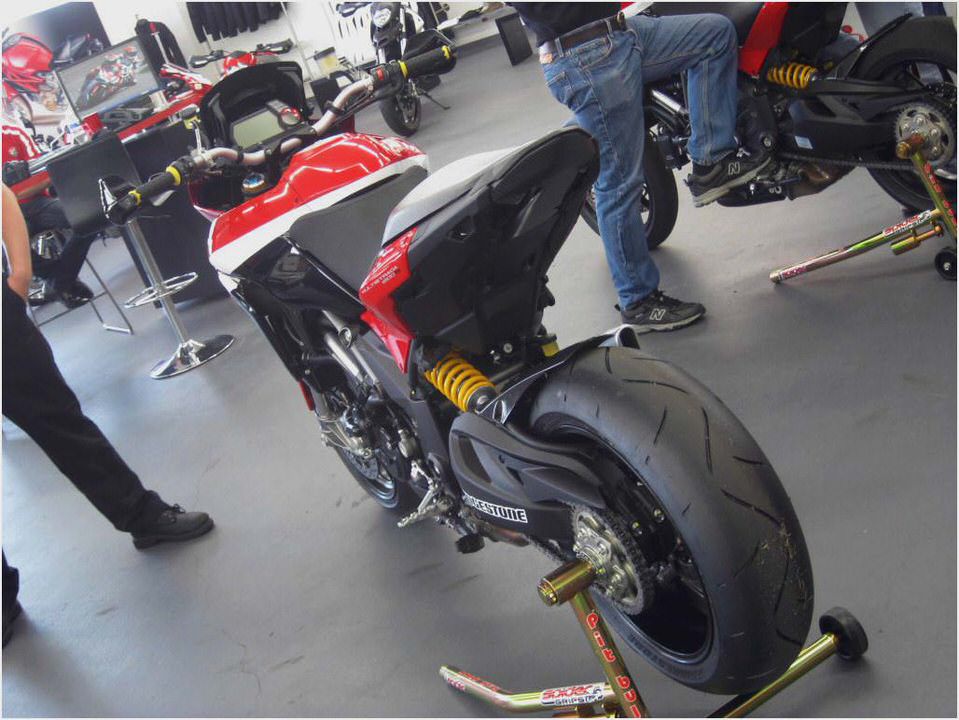 There are several more choices the winning bidder gets to make. Choose either a new set of zero miles Bridgestone BT021 tires to be mounted on the wheels of your choice or the OE Pirelli Scorpion tires with the 373 miles. Please note if you opt to take all 4 wheels you will only get the front and rear tire of your choice on whichever wheels you designate. The other wheels will not have tires mounted.
Another choice is a modified tall seat for a rider over 6'2 and a choice of windshields.
The condition of the bike is as to be expected with only 373 miles but be advised that there are a few small nicks in the OZ wheels from tire mounting. Also, this bike has seen many more miles being carted cross country on several occasions than it has ever been ridden, Colorado, in preparation to race, twice, Laguna Seca, for promotional and picture taking only, and numerous trips back and forth for customizing and race prep.
There are several marks from tying down etc. that keep it from being in absolute showroom condition, most of which one would never notice unless pointed out. Really a non issue, just saying to be up front. I can take additional pictures if you're really concerned with the few tiny imperfections.
I will be glad to assist the buyer in shipping the bike to your location and of course local pickup is encouraged. I am closest to John Wayne airport in Orange County. Please call Skip at 213-923-0092 with any questions you may have or feel free to email.
Good luck bidding on this no reserve auction!
Ducati-desmo
Ducati 999 – WOI Encyclopedia Italia
Faster and Faster: 2011 BMW K1600GT, GTL: First official pics, specs, video
Ducati 999s
Test Ducati 1000 DS I.E. Multistrada Motors TV