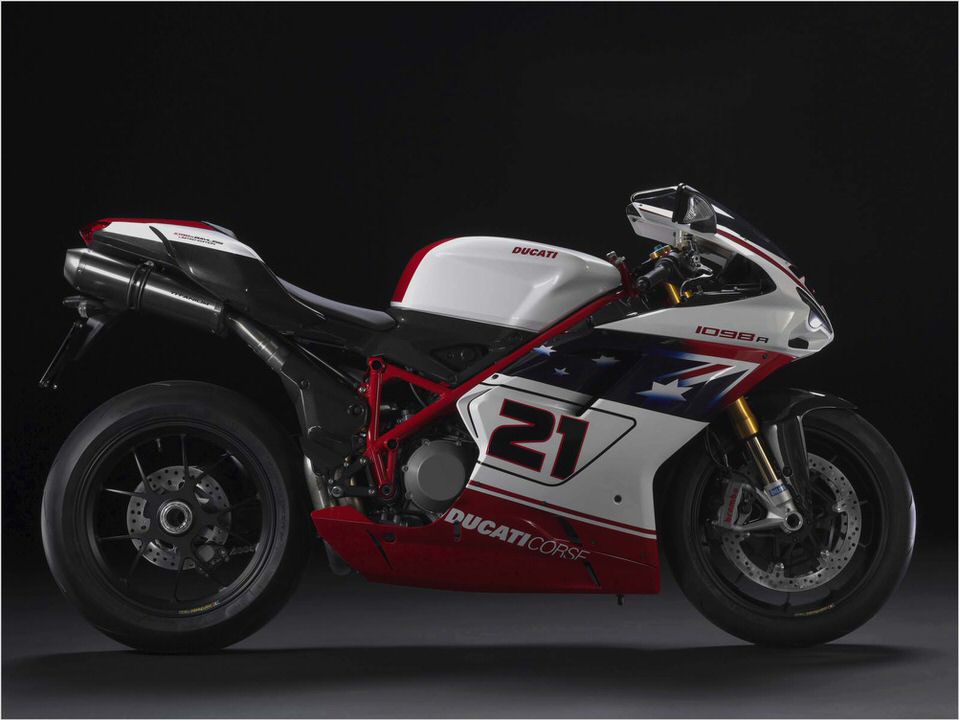 Riding The Bike That Troy Built
Bayliss Edition Ducati has never hesitated to celebrate its racing success on the showroom floor. Ever since the Imola-inspired 750 Super Sport and the Mike Hailwood-edition 900 of the 1970s, racer replicas have highlighted the Italian company's model line. The modern era is no different, and the Troy Bayliss Edition 1098R built to celebrate the Australian legend's third and final World Superbike Championship comes with the purest pedigree of any race replica yet.
No other manufacturer has had as much success in World Superbike racing as Ducati. The Bologna-based brand has won 13 world championships and 15 manufacturer's titles in the 30-year history of the series, Ducati-mounted riders winning more races than all other manufacturers combined. And no rider is more strongly associated with recent Ducati domination than Troy Bayliss.
Aside from 2005, when he rode a Honda in MotoGP, Bayliss spent the last decade aboard Ducatis. He won the '99 British Superbike Championship with Team GSE, then replaced an injured Carl Fogarty on the World Superbike squad the next year. This launched his successful partnership with team manager Davide Tardozzi and crew chief Ernesto Marinelli, with whom he won his first SBK title in '01. After a frustrating, three-year foray into MotoGP, Bayliss returned to his beloved Superbikes in '06.
He won another title that year, followed by his third in '08, then promptly retired from the sport, the first world champion to go out on top since John Surtees a half-century earlier.
Bayliss locked up his third championship during '08's penultimate round at Magny-Cours, France-his 50th SBK win in 150 starts. To celebrate his final race appearance (and what turned out to be his 51st victory) in Portimao, Portugal, Ducati commissioned famed graphic designer Aldo Drudi to create a unique look for his bike. Drudi designed a scheme that combined elements of the red-and-white Ducati-Xerox team branding with dark-blue details from the Australian flag.
It was the perfect tribute, and the best-looking bike on the grid.
Ducati brought this celebration into the showroom in '09 with the 1098R Troy Bayliss Limited Edition. Only 150 were destined for these shores, for the substantial sum of $43,995. If you want one, you'd better write Santa post-haste-at press time, they were nearly sold out.
The Bayliss Replica looks right, with the champ's #21 reproduced on the nose and lower fairing sides and the Aussie flag on both flanks. Bodywork is all carbon-fiber, with just enough left unpainted (lower tail, kickstand recess, front fender) to tastefully make that point. A special Bayliss Edition logo on the tail is more explicit, for proper peacocking at Bike Night.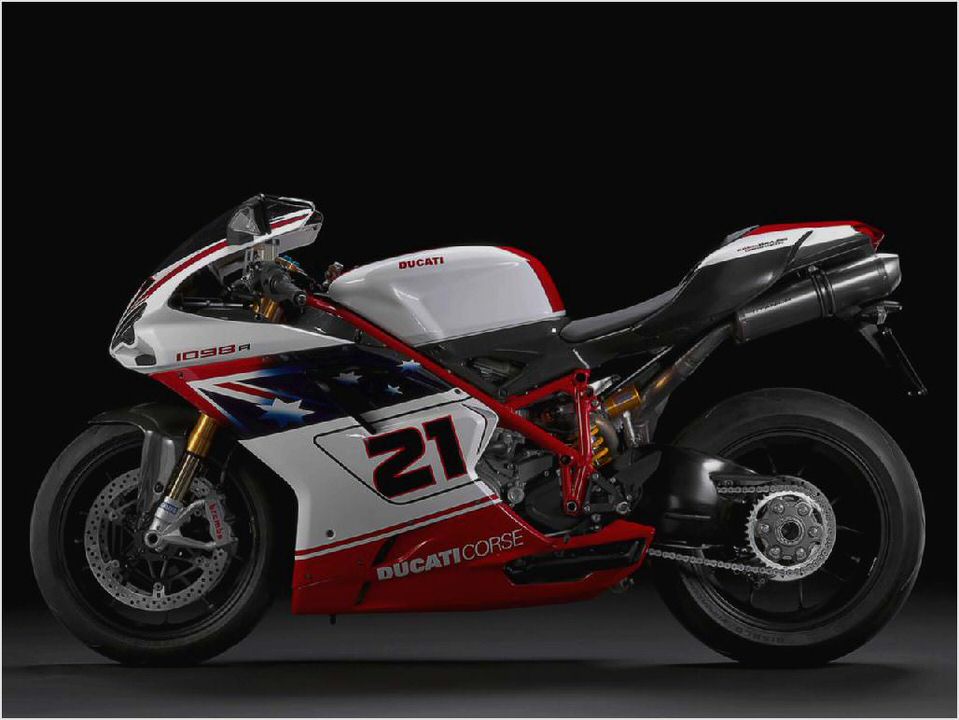 But the pretty paint barely scratches the surface-the mechanical attributes of this machine bear Bayliss's signature as much as any decal. This is indeed the bike that Troy built, the end result of his 10-year tenure developing Ducati Superbikes in the World Championship arena. Bayliss won world titles on three distinct generations of Ducati Superbike-996, 999 and 1098-and this record gave him a unique influence into the development of this machine.
Everything about the 1098R-the look, stance, chassis attitude and power delivery-is the result of input from factory team riders.
The 1098R's Testastretta Evoluzione engine is unchanged from '08. The powerplant actually displaces 1198.4cc, and puts out 10 more horsepower than the base 1198 thanks to race-spec titanium connecting rods, oversized chrome nitride-coated titanium valves and higher-lift cams. Gaping 63.9mm elliptical throttle bodies fitted with twin injectors-a first for any road-going Ducati-contribute to the claimed 180 horsepower.
And that's just the starting point: Each 1098R comes with a race kit containing a pair of 102-decibel Termignoni carbon-fiber slip-ons and dedicated ECU, good for an additional 6 bhp.
Superb #xD6;hlins suspension and World Superbike-derived chassis geometry make the 1098R a dream at full lean. Replica graphics even look fast.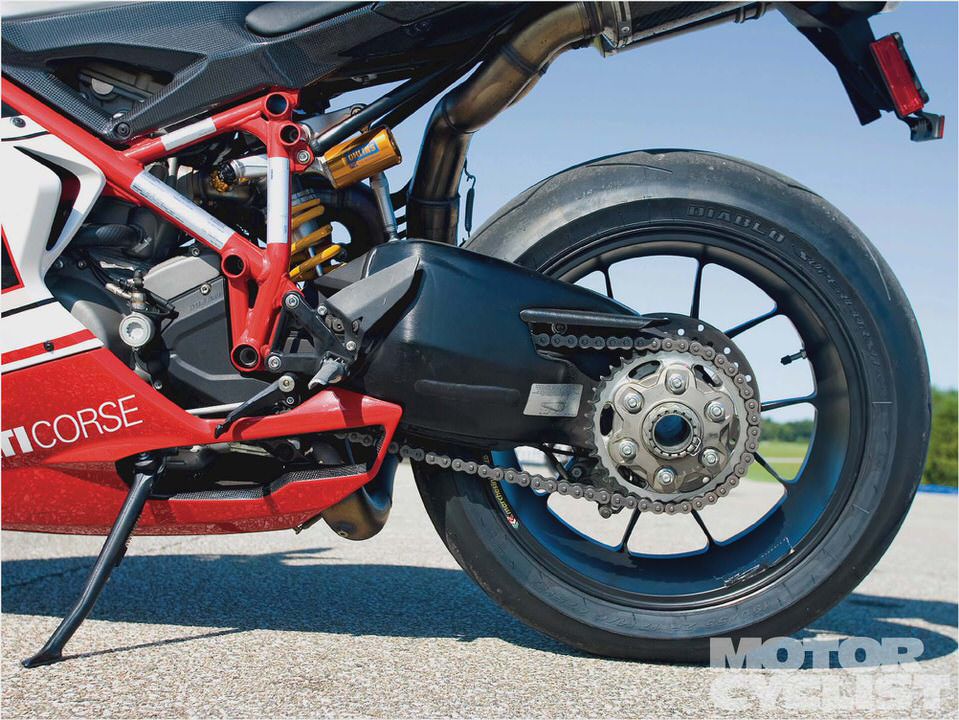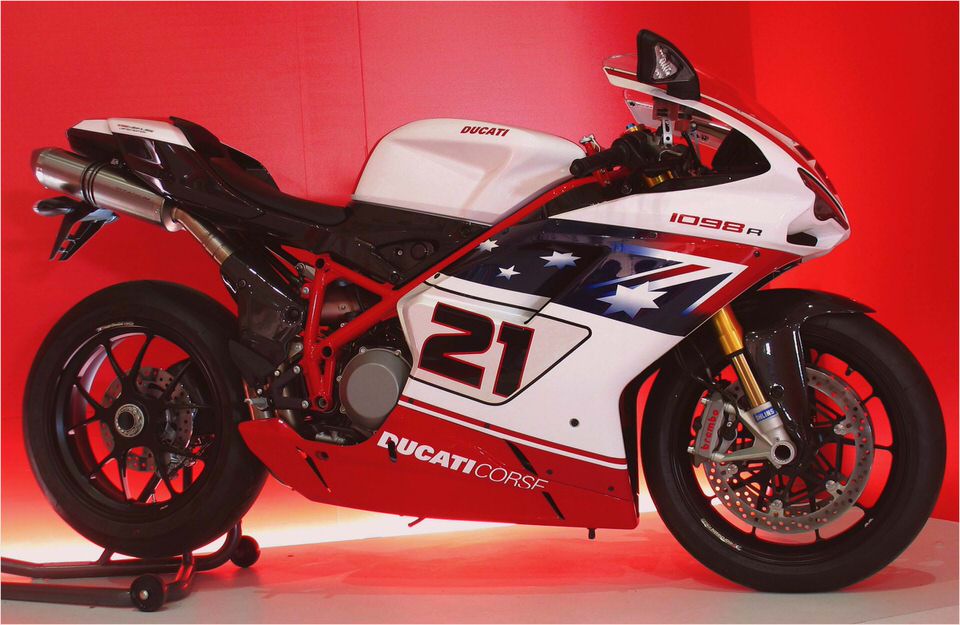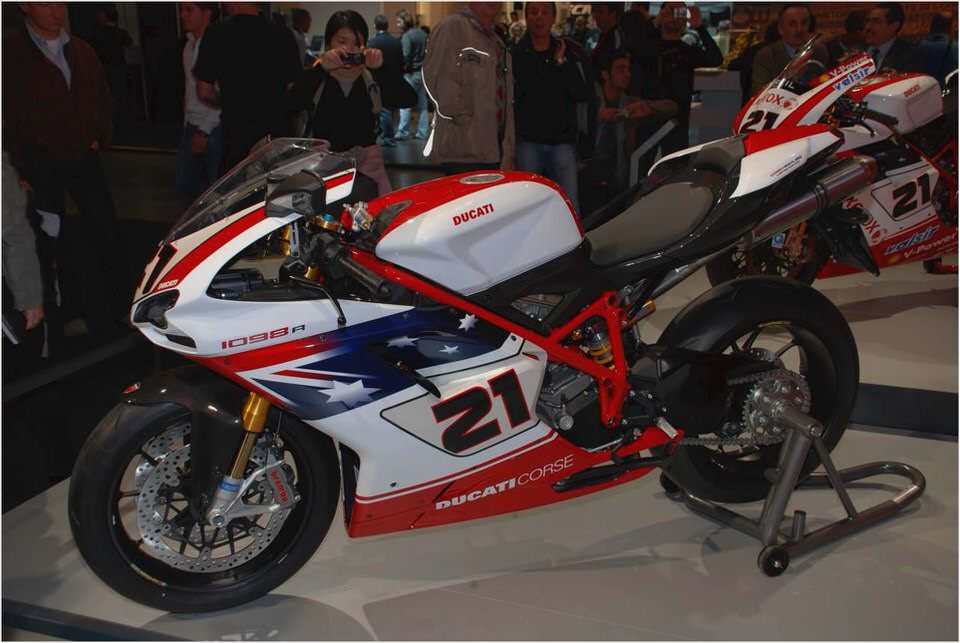 73 Arrested, 4 police officers injured at Massachusetts college's…
2015 Ducati Diavel Official specs, photos, and performance Digital Trends
For Sale: 1987 Ducati Paso 750 Classic Sport Bikes For Sale
Ducati Hypermotard Concept Bike and 130bhp Monster
Sachs K-125GS Boondocker Enduro: 1968-1971 Rider Magazine