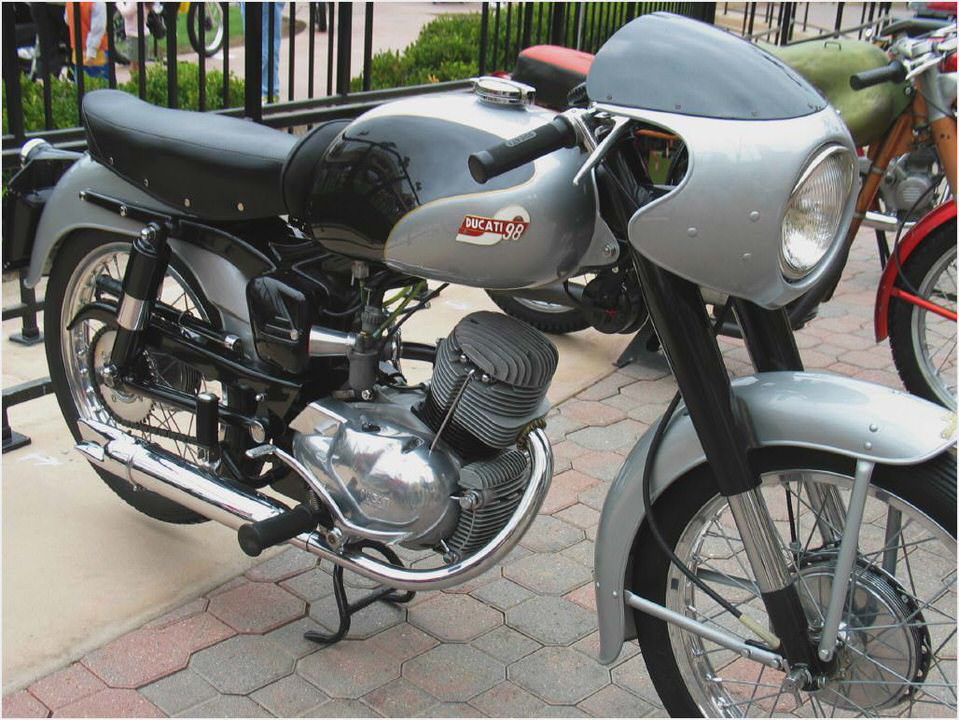 TEMЃ@DUCATIЃ@PERFORMANCEЃ@USE
CARLЃ@FOGARTYЃ@RIDEЃD
1998Ѓ@WORLDЃ@SUPERBIKEЃ@CHAMPIONЃD
EGNO ZDM996W4 001221
FRAMEЃ@NO ZDMH100AAVB000235
MF3NO 838140468DUCATI S407
Ducati factory had 2 teams in 1998 SBK, ADVF and Ducati Performance. In fact, ADVF was fully works supported team than Ducati Performance. And, rider of Ducati Performance team was Fogarty only (Davide Tardozzi was supervisor) Lot's of special parts were fitted on ADVF team machine than Ducati Performance.
This 996 factory was bought by us just after finished 1998 SBK from Ducati corse in Nov-1998. Manager was Paolo Ciabatti then and still we have good relation with him. You can see the images of 996 where we took at back yard of Ducati corse in Nov-1998.
2 engineers were working on the bike and these 2 guys are still working at corse.
We wanted to buy late part of SBK model at first, but so many secret part were fitted on the bike and Corse didn't allow us to buy it. Because of the bike was decided to send to Fogarty. So we had to buy the first part of SBK model.
Difference between first part model and late part model is, Late one has modifided frame to accept Deep air box and greather Injection box
1998 was the first year of MF3(fully computer device) and we have all of mapping data(The first part of SBK in 1998) of Fogarty. MF3 is fully working order and we have manuals,lap tops,cables etc. Ducati corse may not have those mapping data and very important section to keep the bike as working condition.
MF3Marelli also has big difference between the factory and 996RS about disc system. Factory MF3 can view very detailed information. There is 2D,SD system out there recently, but this bike was made in 1998 and could adjust Ignition timing map and injection timing map arleady. In other words,there were so big difference of potential to private team and satellite team and factory team.
We took 2 years to get those 98 factory mapping data, We got them in 2000. Factory mapping data was highly secret just after the end of race season and not allowed to obtain.
This early 98 factory has fitted original caliper made from beryllium. Later year, Brembo noticed that machining from beryllium induce a cancer. So, Brembo had to recall all of them and almost impossible to see them in nowdays. This beryllium caliper works very well.
Controllable and stable at very hard braking with no strange movements. It's better than market radial caliper and we realized it was made no account of cost.
Front and Rear wheels are both 16.5 and we have another FR 16.5 and FR 17 as spares.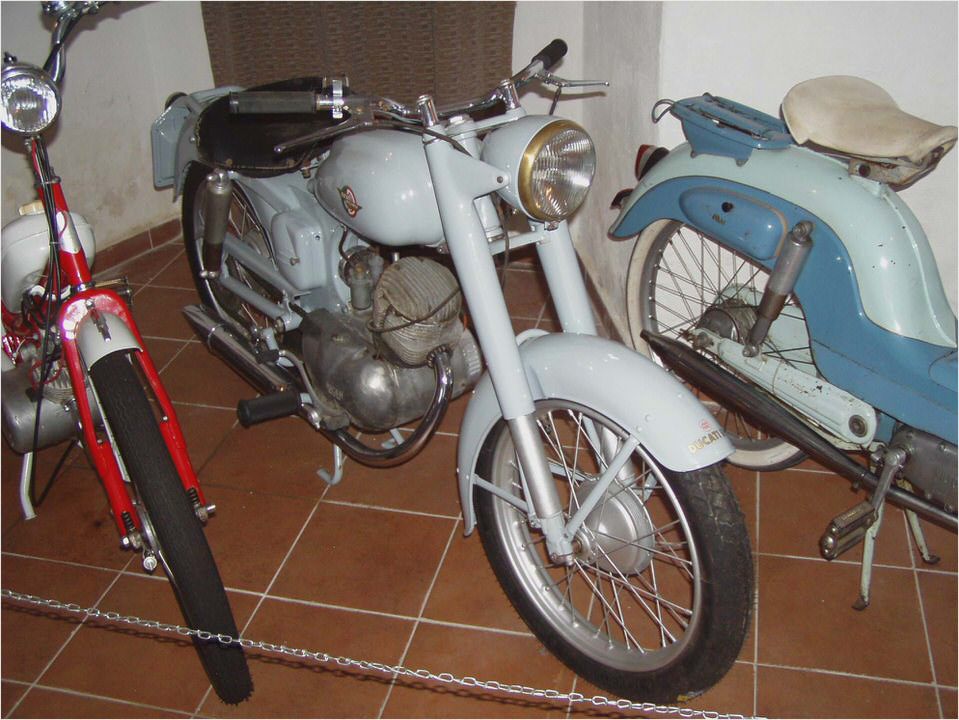 Spare parts(NOS) we have is, special crank cases,heads,pistons,crankshaft,valves. too many to list. Racing suit was used at his retire-race with his signature and Corse document. Helmet was used during 1997-1998 with his signature and Corse document. FR racing stands are also coming with bike (Made from titanium)
There is only 2 genuine ex factory 996 1998 in the world. A few people has 1998 Foggy's bike but these are after made from bits and pieces, or modified from 996RS. One genuine bike is located at Fogarty's house and another one is here.
Fogarty has posted the comment on MCN paper and said the bike is genuine and rode by him until Kyalami GP.
This one lot sale includes,
1) Fully working order and original ex factory 996
2) All of related spares, Mapping data, Computers etc. everything we have
3) All of documents from Ducati Corse
4) Fogarty's racing leather, Helmet, Racing stands, Corse bike cover, Corse engine cover
5) 1997 ex factory engine with document from Corse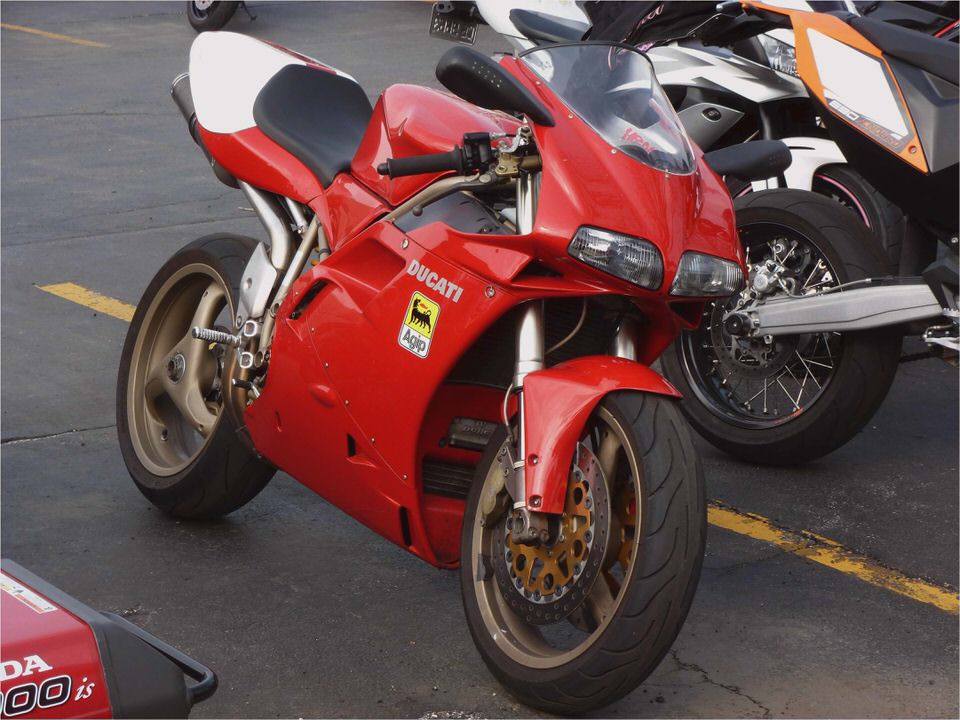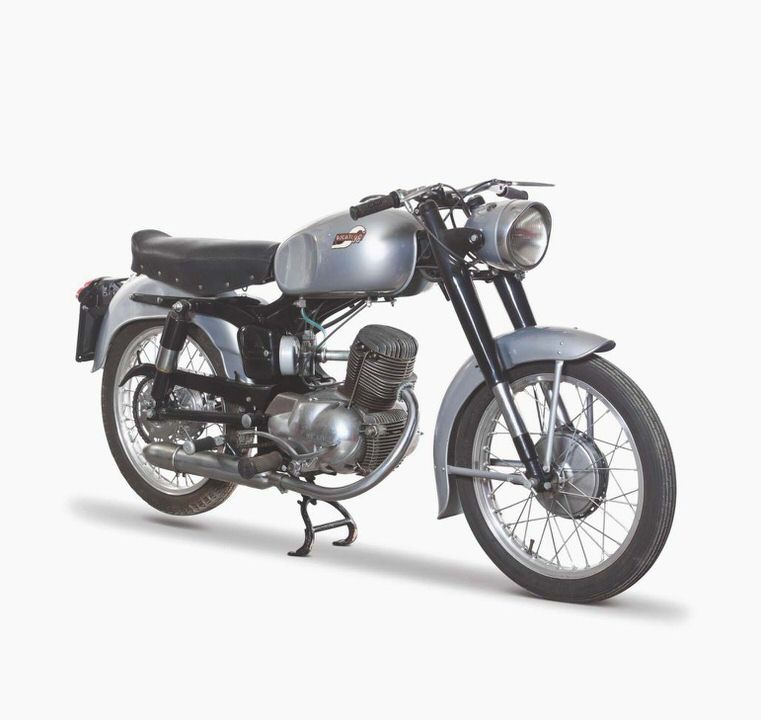 First Ride: 2012 Ducati Streetfighter 848 – Press Launches – Cycle Canada
1974 450
Ducati Monster 999
FOR SALE: 2011 Ducati 848 EVO
Ducati Gian Luigi Capellino