SCM 1.0 – Ducati Monster 900
by Adrian • July 7, 2013 • Ducati. Monster. Motorcycle • 2 Comments
This Ducati Monster 900 i.e. comes from the mastermind of Simone Conti. Simone Conti is a 24 years old designer, hailing from the Emilia-Romagna region of Italy. This Ducati Monster 900 i.e. is his first build and an ongoing project as you will see from the pictures.
This build won the 2013 Best in Show at the Italian Motorcycle Championship – Official Custom Show. At first glance it brings slight flashbacks of the Confederate Wrath motorcycle which I personally like. It brings that stealth-futuristic look to the classic Ducati Monster 900 i.e. we all love. At first sight, the AutoCAD designed and CNC cut frame appears as something belonging to a space craft.
It is the focus point of this build.
As previously stated the Ducati Monster 900 trellis frame dimensions were fed into an AutoCAD program to design this masterpiece. Many hours later, Simone created an incredible looking replica with angular shapes and asymmetrical cutouts. The frame was then CNC-machined to bring the final design to life. What is barely visible, is the large hoop of thick aluminum tube which holds the frame sides together, support the rear sub-frame and also connects to the custom steering head.
This is the back bone and provides the essential rigidity needed to ensure the perforated outer frame doesn't flex. This Ducati Monster 900 i.e. received an incredible amount of aircraft level aluminum and carbon fiber custom made fairings.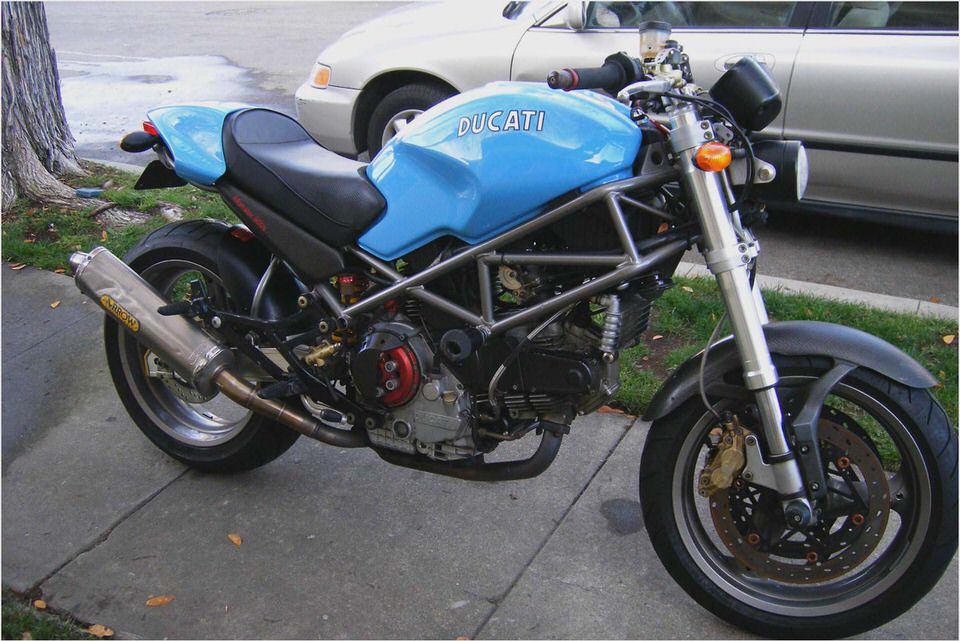 The exhaust system has equal lengths headers with a 2-1 collectors, ending with a carbon fiber muffler. As you will see throughout the pictures, this Ducati Monster 900 i.e. went through 3 styles of exhaust systems, 2 different gas tank designs and many other "subtle" changes. The initial gas tank held about 6 liters.
The latest aluminum gas tank he built, has a capacity of 8 liters and it looks like a piece belonging to the Lockheed F-117 Nighthawk. In terms of suspension Simone went with the best, Ohlins front and rear. The original wheels on this Ducati Monster 900 i.e. were Marchesini, however throughout the build Simone changed the rear wheel to a Carrozzerria piece.
From what I was able to find out, the engine is stock, all that was changed are the carbon fiber accessories such as the timing belt covers and clutch cover. The seat is a custom made aluminum piece wrapped in leather, which initially was just a bare aluminum piece. I can imagine the confort level of the initial aluminum seat being so close to the vertical head and with the exhaust header beneath it. I think it cooked the eggs pretty fast.
Like I stated before, I actually like the quality of this build and the angular shapes. Enjoy the gallery and let me know what you think of this build.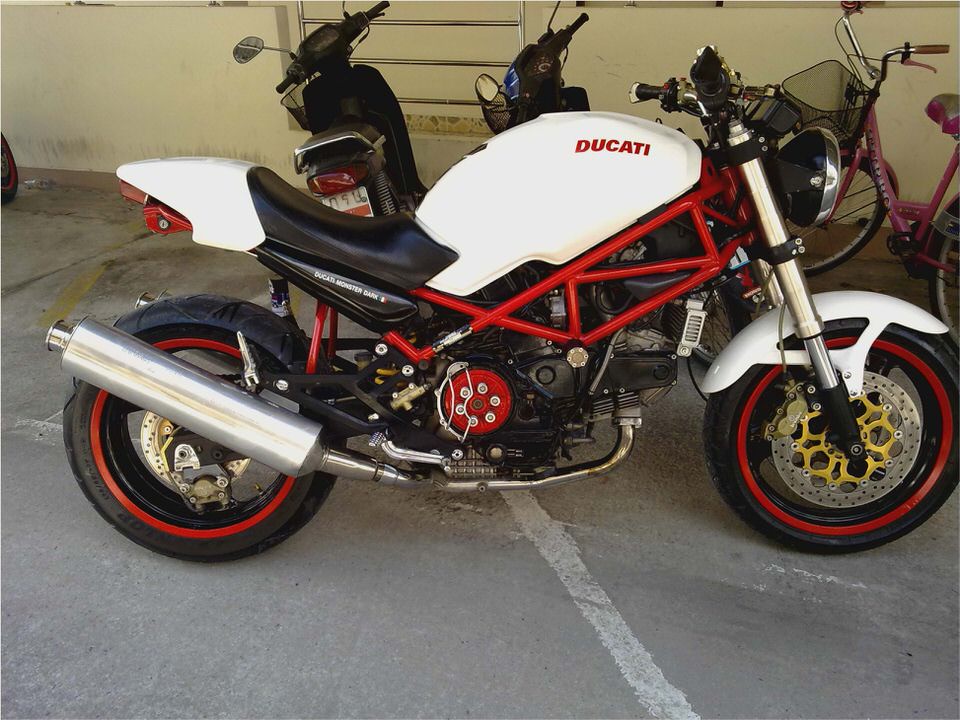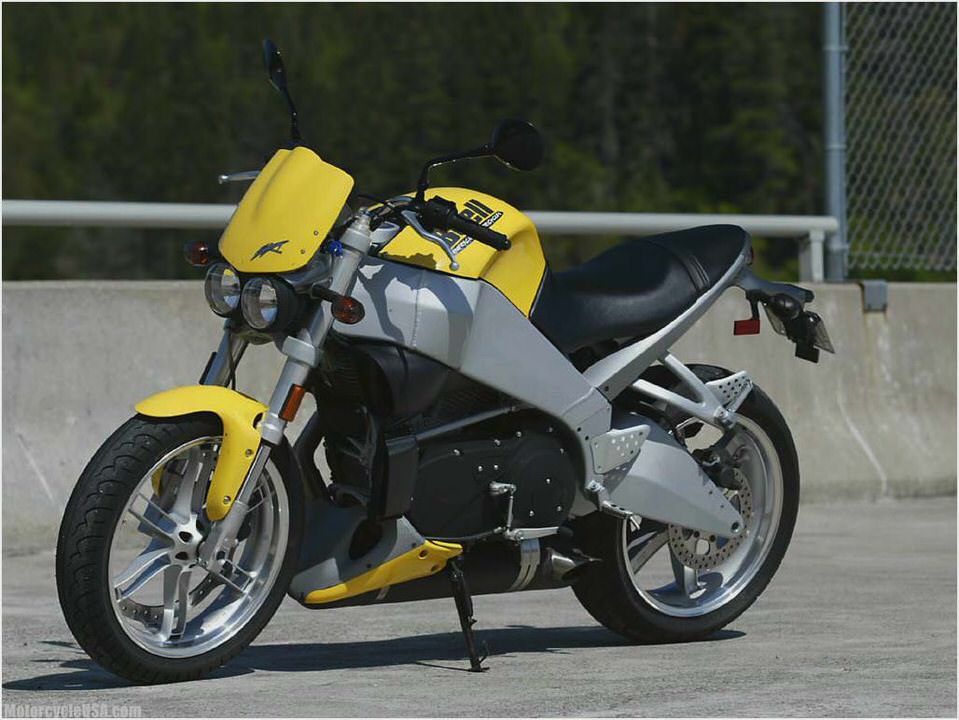 Dubai: Bintouq is the man to beat in Formula Gulf 1000 penultimate round…
Ducati Diavel MotorWeek
ELFR-1 Electronic LED Flasher Relay with OEM Connector Custom LED
Ducati 900 Super Sport – Vintage Motorcycles Online
DucatiTrader – Rich Llewellin's 748 Ducati