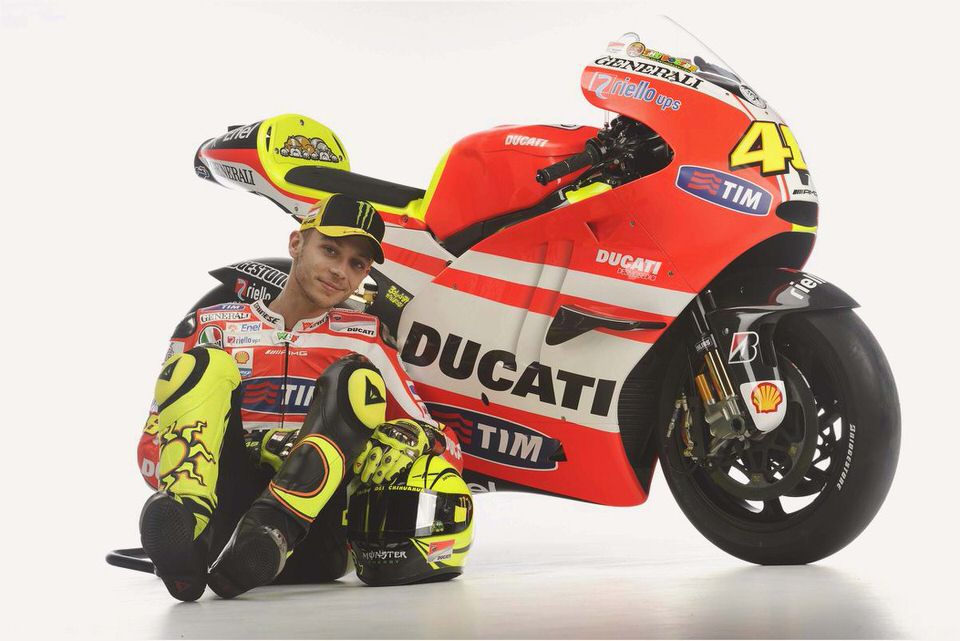 Ducati to revamp GP11 for Valentino Rossi
Ducati is working on a major re-design of its factory GP11 bike after being told by Valentino Rossi the current version isn't competitive enough to win MotoGP races.
The Italian was only seventh in Qatar in the season's opening night race earlier this month and despite previously stating the GP11 doesn't require major tweaks, Rossi has demanded numerous upgrades to evaluate when the MotoGP grid carries out a one-day test immediately after the Estoril clash in Portugal in early May.
The radical overhaul of the GP11, which will be one of the most sweeping changes since Ducati entered MotoGP in 2003, will be the design of a new Desmosedici motor.
MCN understands the motor will undergo several internal changes and will feature a heavier crankshaft to help Rossi bridge the huge gulf in performance to rivals Honda.
Rossi's biggest complaint about the Ducati is an understeer issue that can't be cured just by set-up modifications.
But Rossi's Aussie crew chief Jerry Burgess reckons Rossi's problem doesn't automatically necessitate major changes to the Ducati carbon fibre chassis.
Speaking to MCN, Burgess said: "You could think the changes might be with the frame, but it could easily be an engine response problem. The basic hardware in the engine, there are lots of things that fly around and they all contribute a lot.
And some of those parts are far more important than a lot of people think, so we'll be looking at changing some of that so that we better understand the problem for the future.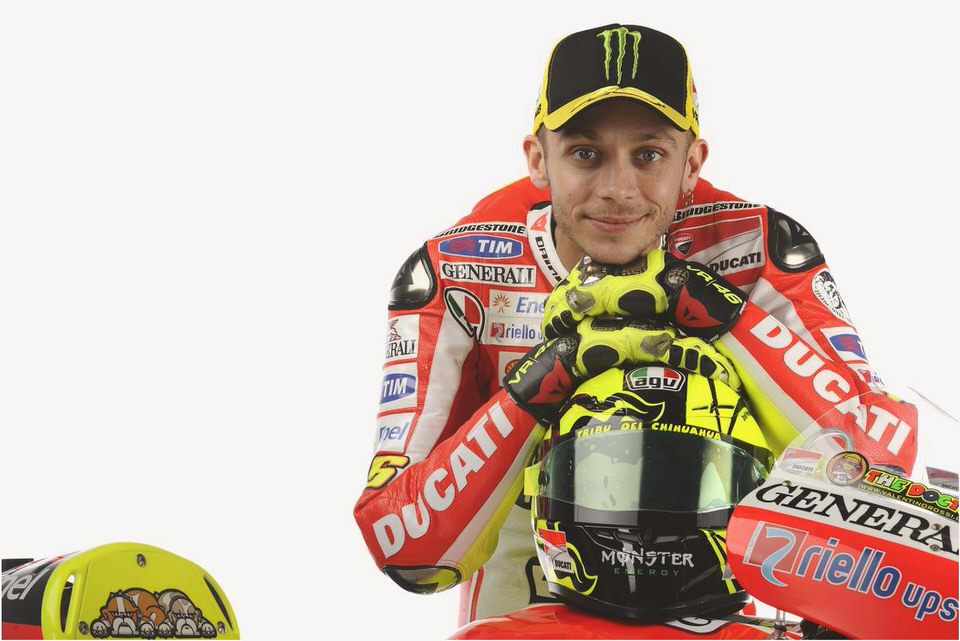 All engines have their character and all are different. I imagine we will always have a 90-degree V-engine at Ducati. That is part of the Ducati way but I don't see that is a problem.
We have to work on getting the power to the ground earlier and with more control. So we need a general re-tuning, a small redesign of the engine might help along with a couple of other things."
The Estoril test takes place on May 2, meaning Ducati engineers in Bologna are facing a race against time to have such major changes implemented.
Another race against time is to get Rossi's damaged right shoulder to full strength and Burgess added: "These projects need to be rolling quite early and the idea is to build the bike into a winning bike and it will be better when he is at full fitness.
We know where we have come from in the past couple of years and we know where we are at now. Honda has made a leap forward so we really need to be in a position that if we go into a major re-design we can go two or three steps in one hit. This might not be a quick fix.
We're here for the long haul and we want to be ready to go racing next year and beyond. If we comeback towards the end of the year languishing in third, fourth or fifth but start to hammer home some advantage with wins, that will be pleasing enough in itself. If we don't then we haven't done enough work."
2011 Ducati Hypermotard 796 in India, 2011 Ducati Hypermotard 796 Review…
2012 Ducati 1199 Panigale S Street Comparison – Motorcycle USA
Ducati Fairings, Ducati Fairing Kits MotorcycleFairing.org
Ducati Streetfighter 848 for sale – Markham / York Region Sport Bikes…
2009 Ducati 1198 Test at Portimao!