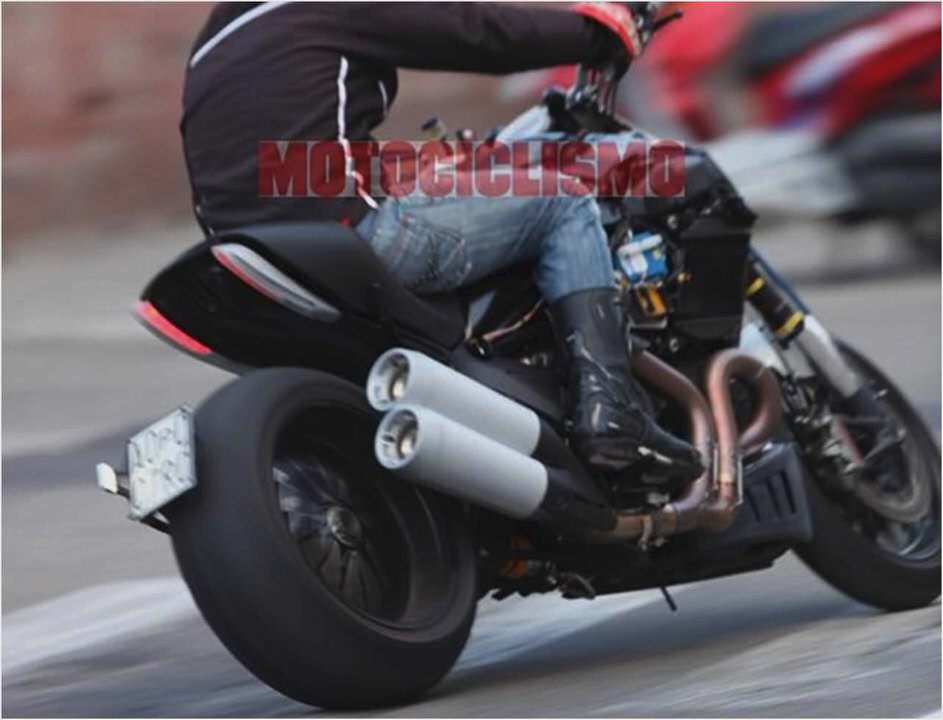 This was translated from a Spanish site:
In Ducati deny, but we know they already have a prototype maxi dragster made its first test. The aim of the Italian is to put in a spectacular scene to rival the Yamaha V-Max and Harley-Davidson V-Rod, and could reach the market in late 2010.
Texts: Claudio Corsetti / Adaptation: Mark Gil / photo: In Moto (Italy)
Ducati Vyper
The big hint Claudio Domenicali reached in several interviews while ago that there was a possibility that Ducati made a foray into a segment in which it had not yet competed in search of new customers. That said, the department of research and development of the brand was to work with a well-defined objective: to create a bike 'made in Borgo Panigale that fit in the same segment that the Yamaha V-Max or V-Rod Harley-Davidson, among others.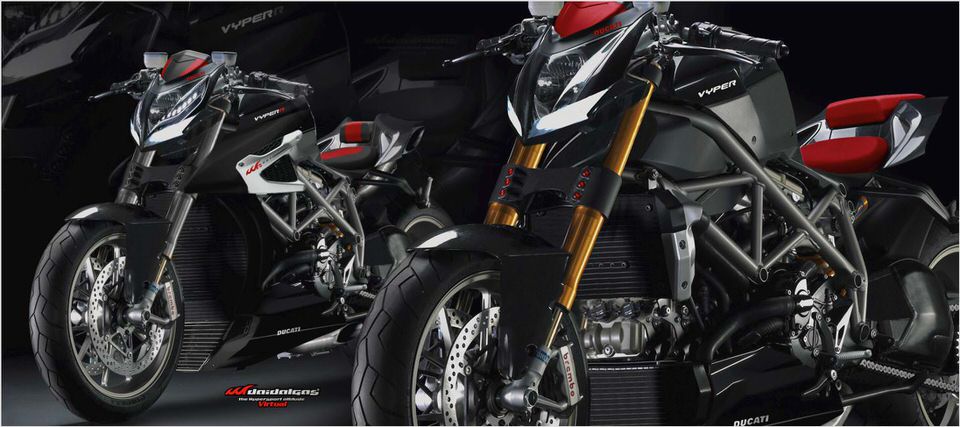 A project that you think carefully if it is not so far from the essence that makes any Ducati. This means: exclusive design staff, benefits, energy and a certain aggressiveness in their starting red. In this way, why not take advantage of the prestige and Ducati technology for linking all this to an incursion into this small but interesting segment streetfighter-dragster?
At first, the idea is to propel a bicilнndrico Testastretta risen to 1,400 cc, full of torque and can pay no less than 170 hp. According to our sources, this musculosнsima Vyper, as our colleagues have dubbed Italian In Moto, would be true to a typical Ducati multitubular chassis, albeit with a very open steering geometry, and with a very low seat after almost the bike just as the pollock is reduced to the minimum. This contrast with a huge rear tire, according to the rumors should not be less than a 240 and a dual exhaust system runs along the lower right side, that may be gaps due to the tilt monobrazo is a sturdy aluminum located in the left side.
In Ducati do not deny the project, but the existence of a prototype ready to move or even a demo finished. Our sources say otherwise and claim that the 'proto' has already covered the first km in a baseline condition, yes. Recall that Ducati also rushed to deny that a year ago they were working in the Streetfighter.
Whatever the case, according to the stage at which the Ducati Vyper, or might not materialize. Meanwhile, based on our information might be how we have recreated the Vyper with the V shape that its engine, and the prefix in English, which better defines: hiper ( 'superiority' or 'excess' in the SAR). You think what?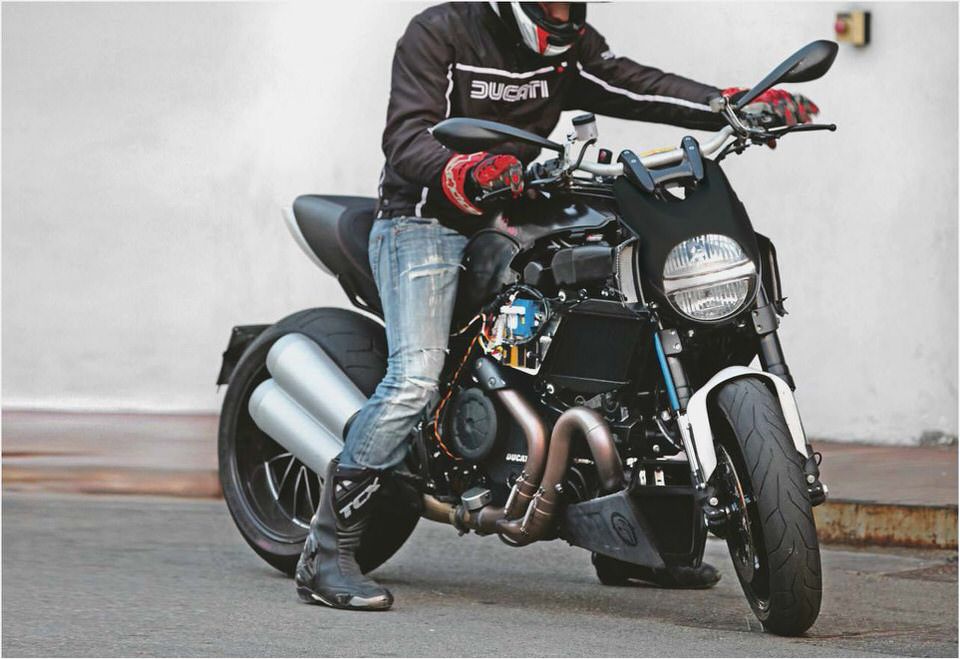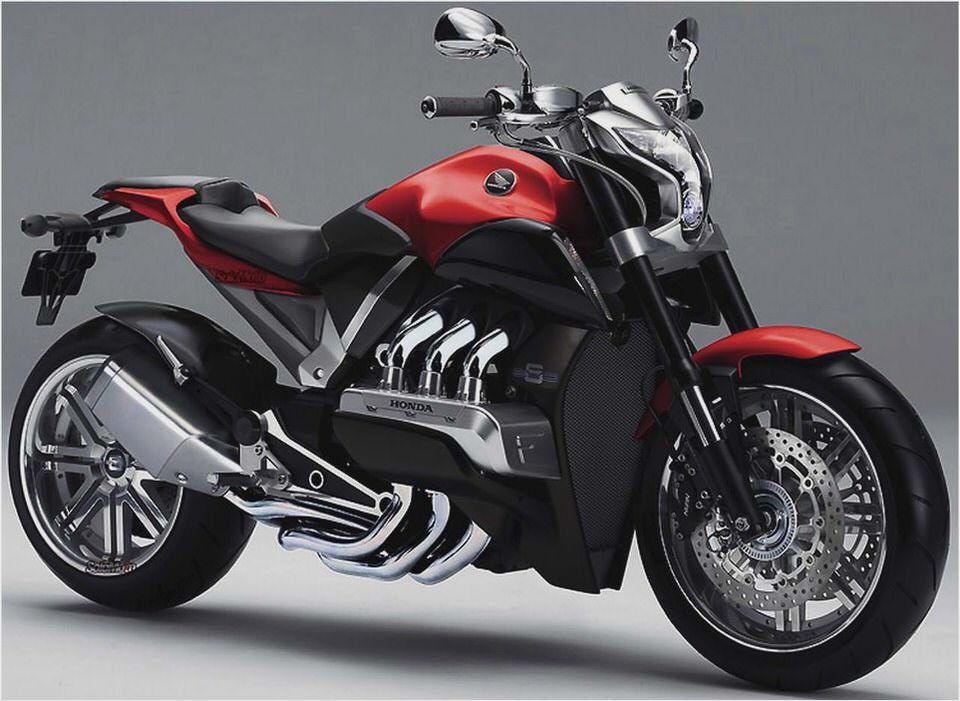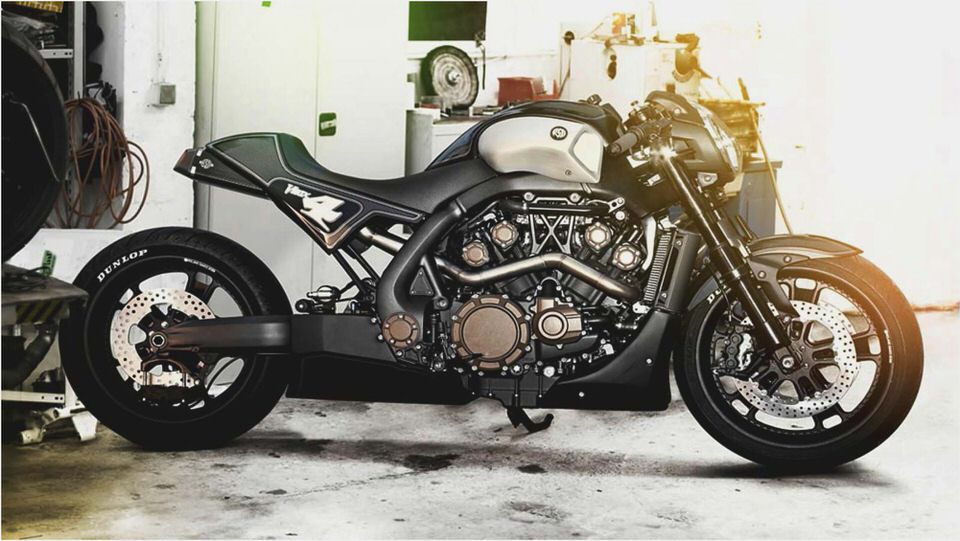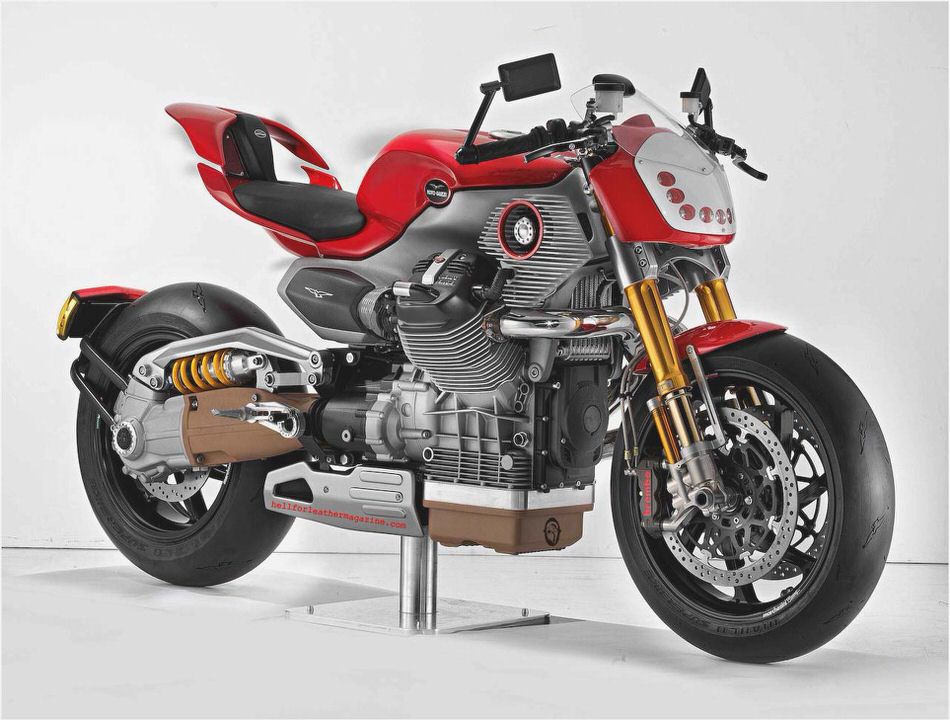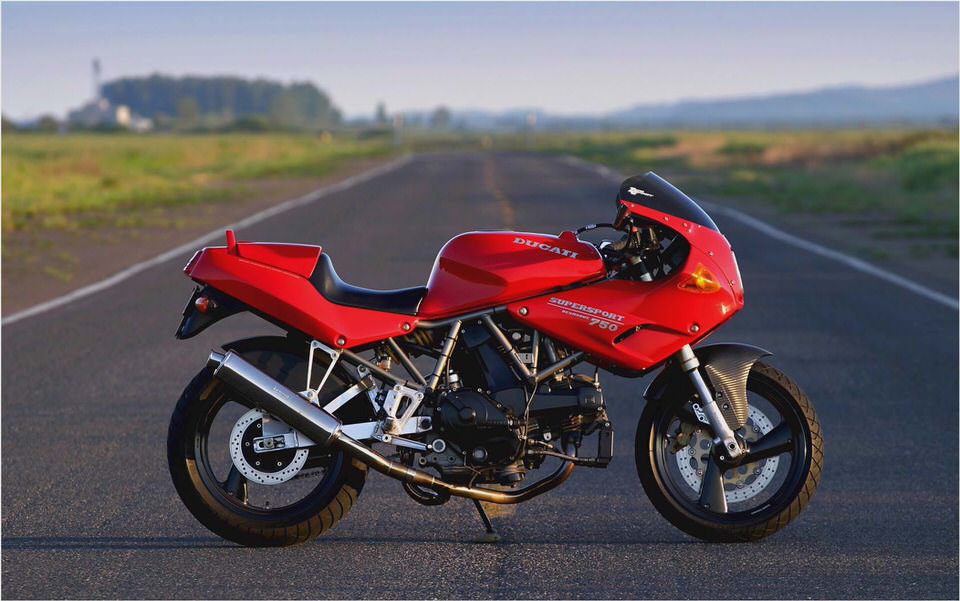 2010 Ducati 1198S Comparison Track – Motorcycle USA
A&R Rubbies: The Best Motorcycle Concepts of 2009
Audi Motorrad Concept based on Ducati 848
Ducati GA Motorcycle Insurance
Mamma Mia: 2012 Ducati Panigale 1199 Review