Thread: F/S 2006 MZ 1000s Rare Bellevue, Washington
F/S 2006 MZ 1000s Rare Bellevue, Washington
As said in title I have a 2006 MZ 1000s that in pretty much new and only has 483 miles on it. Anybody that knows bikes wold know that this is an extremely rare bike because MZ only imported 31 of them into the US. One of this condition and year rarely comes up on the market and I need to sell for reason pertaining to this great economy.
I am also throwing a brand new, imported, Touratech Pannier luggage system custom made for this specific bike, still in the box with directions (in German). Below is some stock information on the bike and pictures I took yesterday. Message me with any questions and serious offers only or if you need more pictures I can do that as well.
I am looking to get around $9000 for the package.
MZ 1000S is the flagship superbike produced by a German motorcycle company, MZ Motorrad. The 1000S is the first multi-cylinder motorcycle produced by MZ Motorrad since 1959, as well as the largest displacement motorcycle produced by MZ Motorrad.
Before 1995, MZ Motorrad only produced single-cylinder, small-displacement motorcycles and never produced multi-cylinder motorcycles with large displacements. After being taken over by Hong Leong Group of Malaysia. MZ Motorrad began its project to produce its own first superbike .
The prototype model of the 1000S was previewed during Intermot 2000 in Germany and went into production in 2003. As a result of the overwhelming sales of the model, MZ also produced some variants of the 1000S such as MZ 1000SF naked bike and MZ 1000ST sports touring bike.
The award-winning 1000S New Edge design was created by Peter Naumann. As a result, the 1000S had once won the silver medal from International Design Forum. In addition, MZ regional factory in Shah Alam.
Malaysia also used the 1000S design as the basis for their Mantizz underbone lineup.
Specifications
Engine: Water-cooled 999 cc DOHC 8-valve 4-stroke 40-degrees inclined, inline twin
Displacement: 999 cc
Bore x stroke: 96 x 69 mm
Compression ratio: 11.5:1
Max power: 114 bhp @ 9,000 rpm
Max torque: 98 N-m @ 7,500 rpm
Fuel system: Electronic fuel injection
Transmission: Cassette-type 6-speed transmission
Clutch: Wet, multi-plate hydraulic clutch
Frame: Duplex-type twin spar tube from chrome-moly material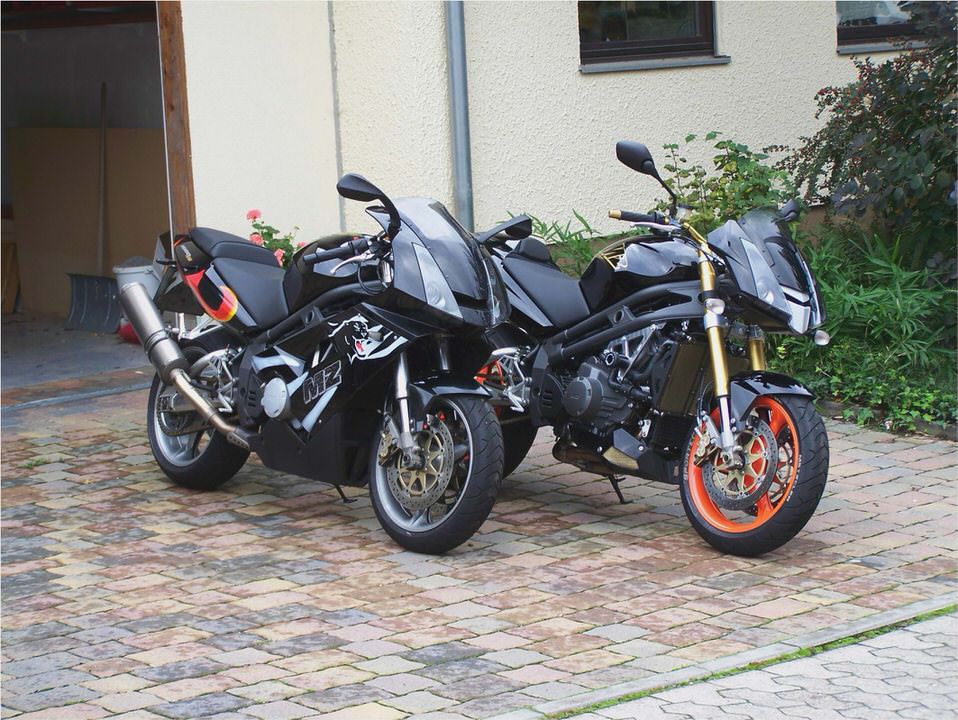 Front suspension: 43 mm Marzocchi inverted telescopic
Rear suspension: Aluminum cantilever swingarm with Sachs shocks
Steering angle: 24.5 degrees
Trail: 98 m
Wheelbase: 1430 mm
Dry weight: 210 kg
Front brake: 2 x Nissin 320 mm rotors, 4-piston fixed caliper disc brake
Rear brake: 1 x Nissin 248 mm rotor, 2-piston fixed caliper disc brake
Front tire size: 120/70-17
Rear tire size: 180/55-17
Fuel tank capacity: 20 liters (5 liters reserve)
Max speed: 254 km/h tested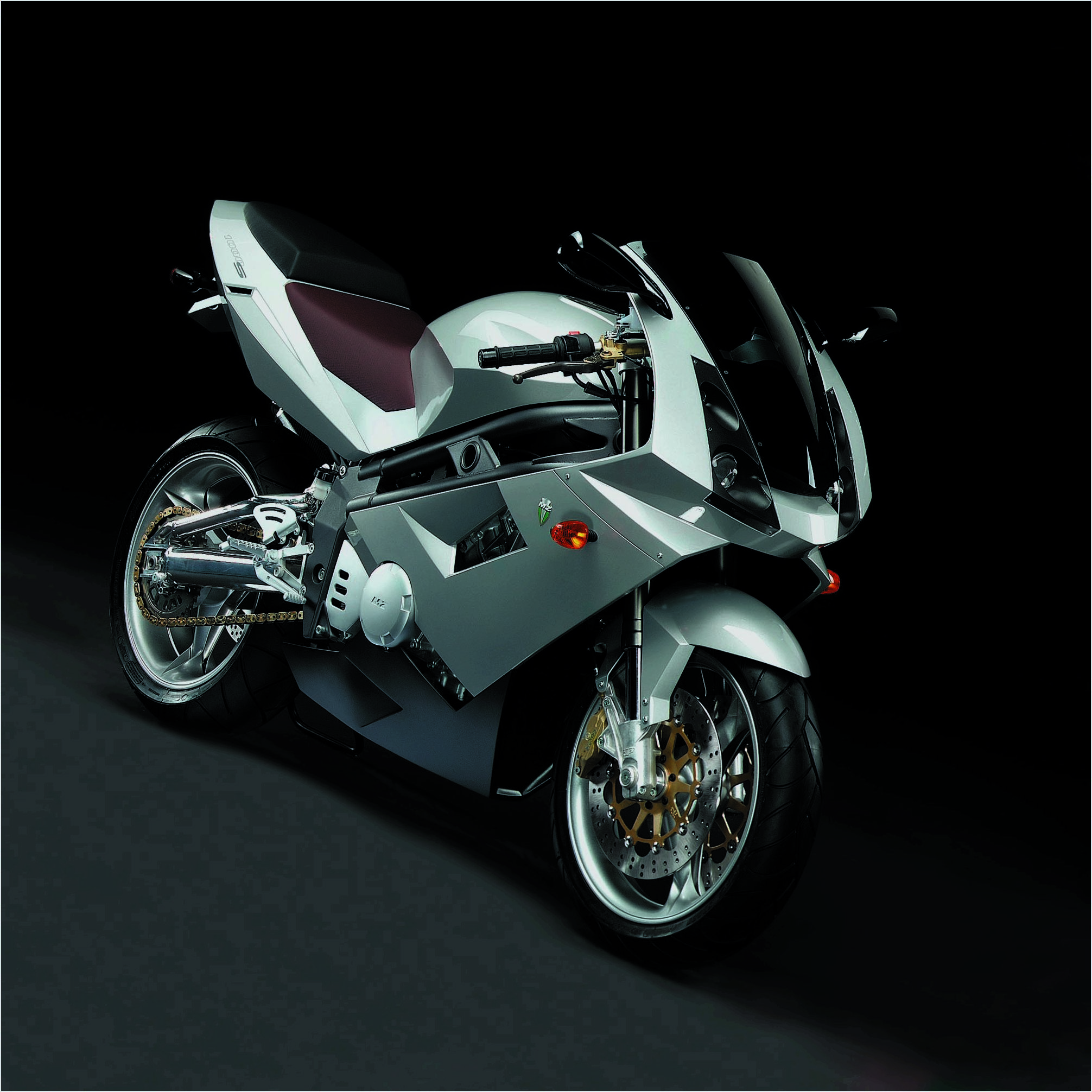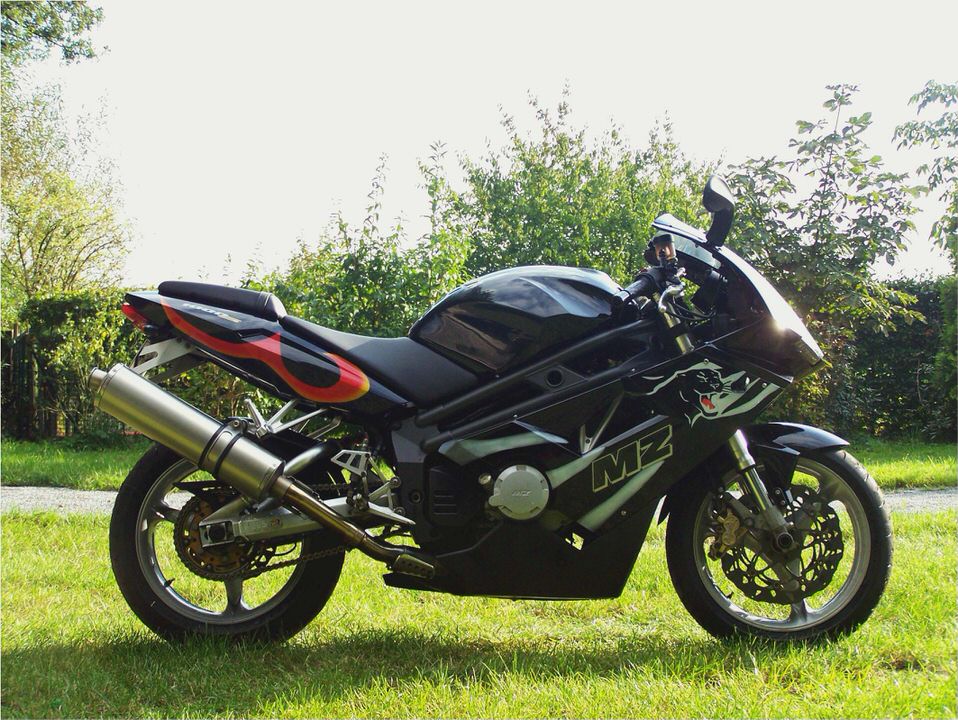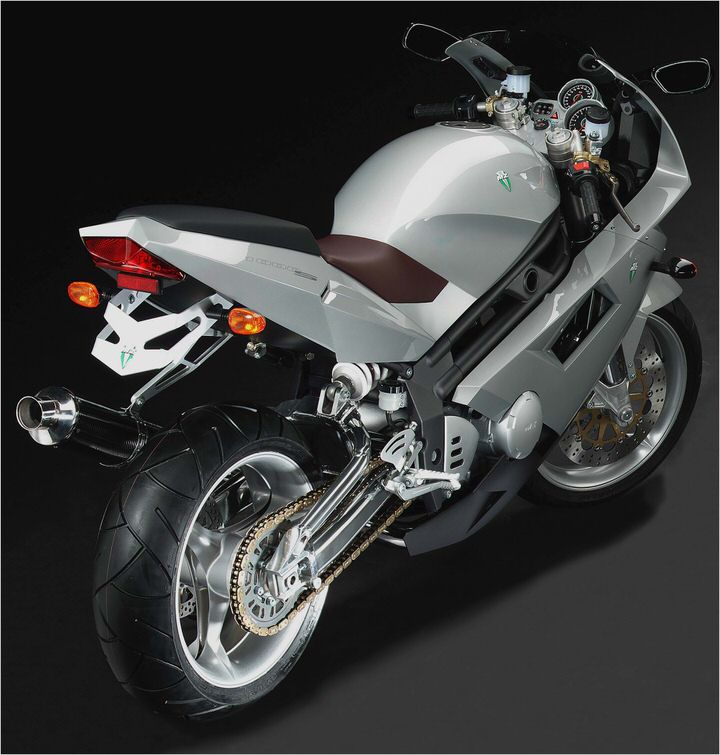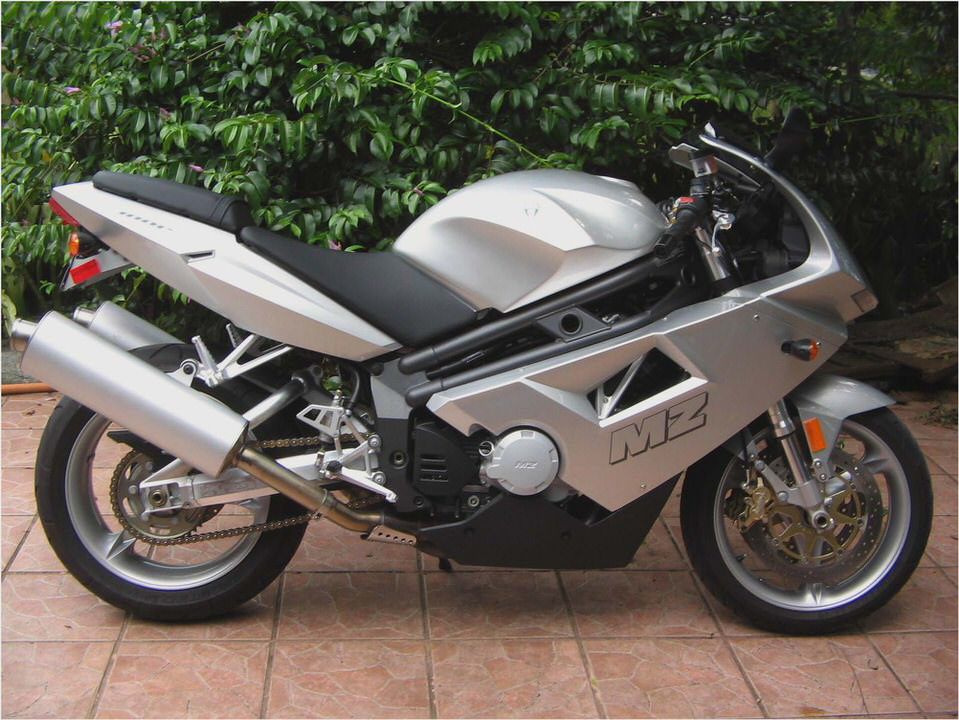 Etz 250
The Iron Pig: 1969 MZ Motorcycle – Classic German Motorcycles – Motorcycle…
2005 MZ 1000 S – Used 2005 1000 S at Motorcyclist Magazine
2005 MZ 1000 DF
2005 MZ 125 SM – Used 2005 125 SM at Motorcyclist Magazine