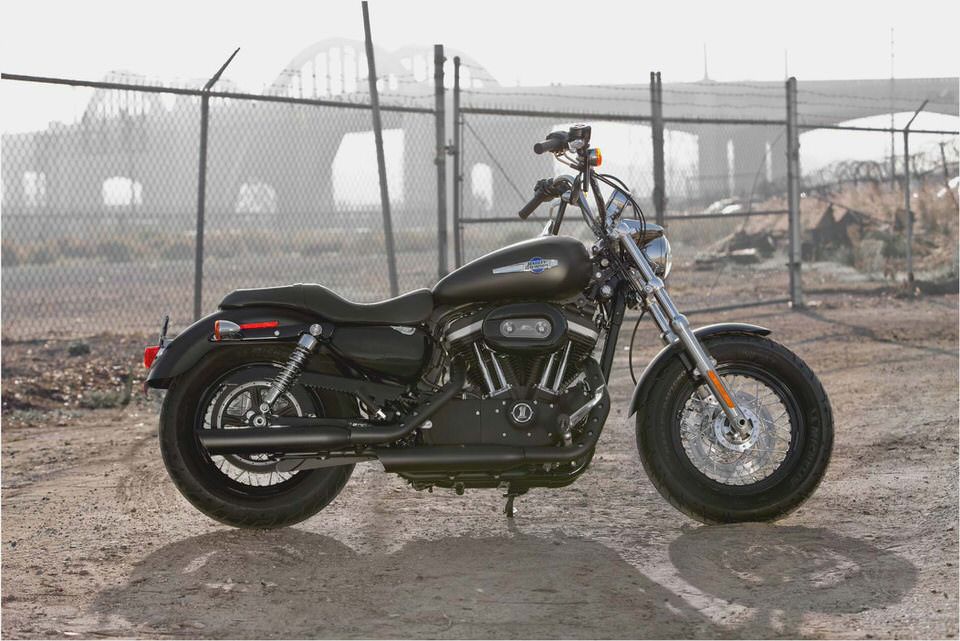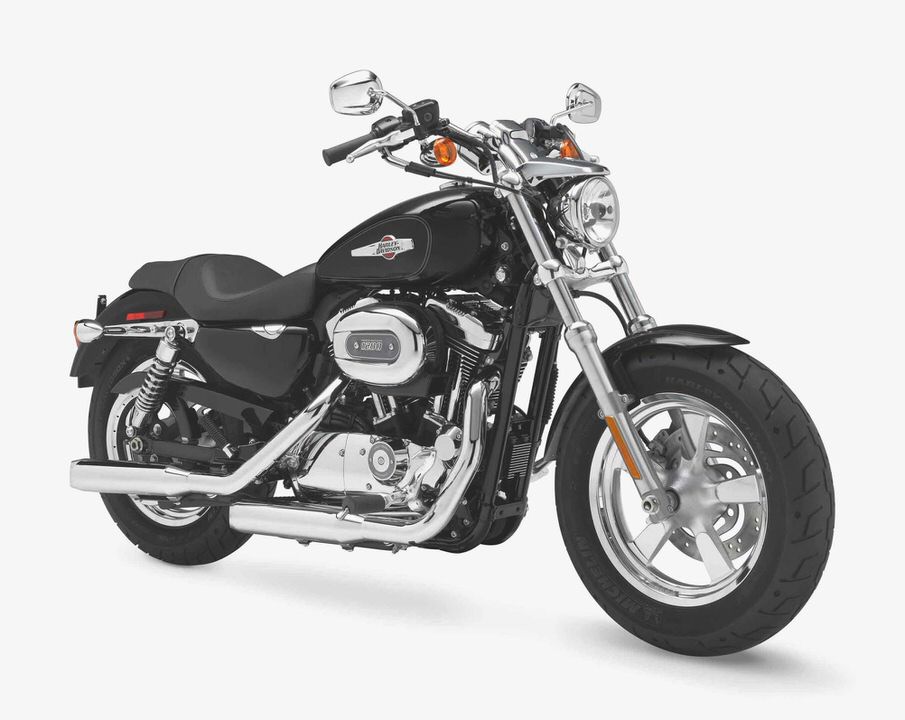 Harley Magazine Review Sportster XL1200C
Guilty as charged.
I admit it. I used to say that Harley-Davidson was perhaps diluting its bloodline by releasing a plethora of dolled-up versions of its various motorcycles over the last 20 years or so. I was concerned that maybe the Motor Company was taking the joy of customization away from the enthusiast by prepackaging its bikes in various stylistic formats.
Yes, I may have even been overheard complaining that the massive corporation was bilking the aftermarket with its extensive line of accessories.
What changed my mind? The simple, elegant Sportster Classic 1200. As benchmark of the Sportster line, the XL1200C is the ideal entry-level bike. It's easy to handle, with a decent amount of power.
The closest Harley-Davidson comes to building a standard, the Classic 1200 is likely the most generic bike in the entire H-D lineup. True, Harley offers a ton of bigger, faster, and/or sexier bikes, but to me, none of them are any more versatile or satisfying to ride than this one. It's a faultless commuter bike, a capable tourer, and a heckuva lot of fun to push through the twisties.
And when you ride with Sam Whitehead, you'd best be prepared to push it.
As a commuter, the XL1200C is a dream. It isn't big and heavy, nor is it wimpy. Instead, it's light, narrow, and easy to maneuver.
Plus, it boasts ample giddy-up (79 ft-lbs. of torque) and fantastic fuel economy (42 mpg in the city). Around town, it's the ideal urban warrior: big enough to be visible, yet nimble and quick enough to avoid hulking truckers, distracted drivers, and texting jaywalkers.
Touring riders would obviously prefer more creature comforts and power, but in a pinch, the Classic performed admirably. At 57 mpg on the highway, you won't find a more fuel-friendly motorcycle. The tank holds a deceptive 4.5 gallons of gas. On the highway, the five-speed transmission never sounded as if it were winding out, and the comfortable ergonomics made the bike a pleasure on our two-day test run last autumn.
The Classic features forward foot controls, which for me were ideal for this particular bike.
A bike this size is maneuverable in a lot of different ways, and one of my favorite methods of moving the Sportster Classic around was to simply hold the bars steady, and shift my weight while pushing with one leg or the other. Throttle was plentiful, handling superb, and on that peaceful autumn jaunt through upstate New York with the Brothers Whitehead, the Classic complied willingly and kept up admirably, with a
modicum of effort.
For 2010, H-D's line of 1200cc Sportsters is limited to four models: the new Forty-Eight, Nightster, Low, and Custom. The differences between the Custom and the Low are negligible, so I may as well point them out here. It boils down to aesthetics: while the Low sports a 19″, 13-spoke, cast-aluminum front wheel (same type as out back), the Custom was upgraded to a 21″ rim and snazzy, laced-steel spokes.
The Low features midcontrols, as opposed to the Classic's forward ones. Both bikes rock a black powdercoated Evo V-twin engine highlighted with chrome covers, and both have dual, staggered Shorty chrome exhaust pipes. The Low's rear fender rail is black, while the Classic's is finished in chrome — same deal with the respective bikes' bullet headlights.
The seat height in the Sportster Low is indeed lower — but only by 0.2″. Its seat is discernibly narrower up front, though.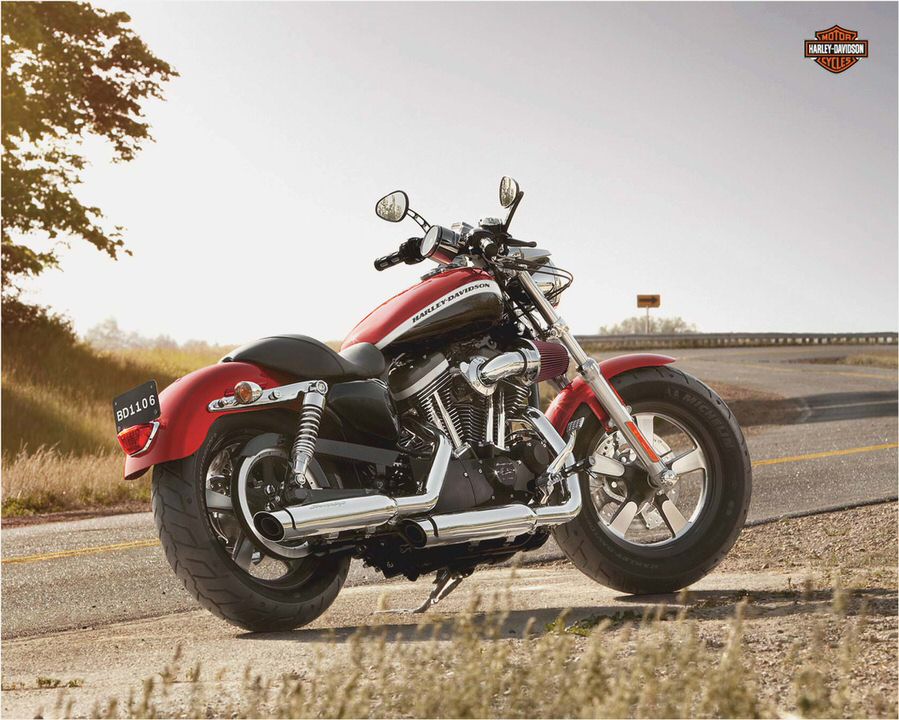 Harley's press kit claims the Custom features a "low-rise handlebar and chrome pullback riser," while the Low boasts a "pullback handlebar on chrome 1″ riser." Whatever. In either case the hand controls are easily accessible. The bottom line is that the Custom's bar is straighter and less buckhorn-like. Both are available in red, black, or red/black two-tone, as well as custom schemes of red/Cherry, and black/White Pearl.
The Custom we tested came in a spiffy blue/silver two-tone, a combo unavailable on the Low. Finally, the Custom will run you $100 more than the Low, up and down the line. Must be those laced spokes.
So I admit it: I was wrong. It was foolish of me to claim Harley was spreading itself too thin; H-D saw that one of its product lines needed attention, and pared it down accordingly. Sure, there are some niche bikes that bewilder me — I'm looking at you, Cross Bones — but the fact is that the Motor Company knows its customers.
There's not a motorcycle manufacturer on God's green earth that relies on customer feedback, good or bad, as much as Harley-Davidson does, and its dedicated and enthusiastic fan base is evidence of that. H-D spends a lot of man-hours (and man-dollars) to find out exactly what its customer wants and needs, and damn if it doesn't provide it. So who am I to question Willie G. and family?
From now on I'd better just shut up and twist the throttle.
Besides, Sam's way up ahead of me by now.
— Jonny Langston as published in American Iron Magazine
In the past few years Harley's given us a wide range of styles and performance with its Sportster line. Fortunately, I've been able to ride most of them. Yeah, I know; it's a tough job but somebody's got to do it. The 1200 Custom doesn't have that low, flat black, 883 bobber style I like, but it does have comfort, classic lines, and an appreciable boost in power. This was a really fun bike to ride: easy to whip around through twisty roads and solid at speed on the highway.
With a fairly generic look, it's not my favorite Sporty, but as far as performance and everyday reliability go, the 1200 Custom ranks high.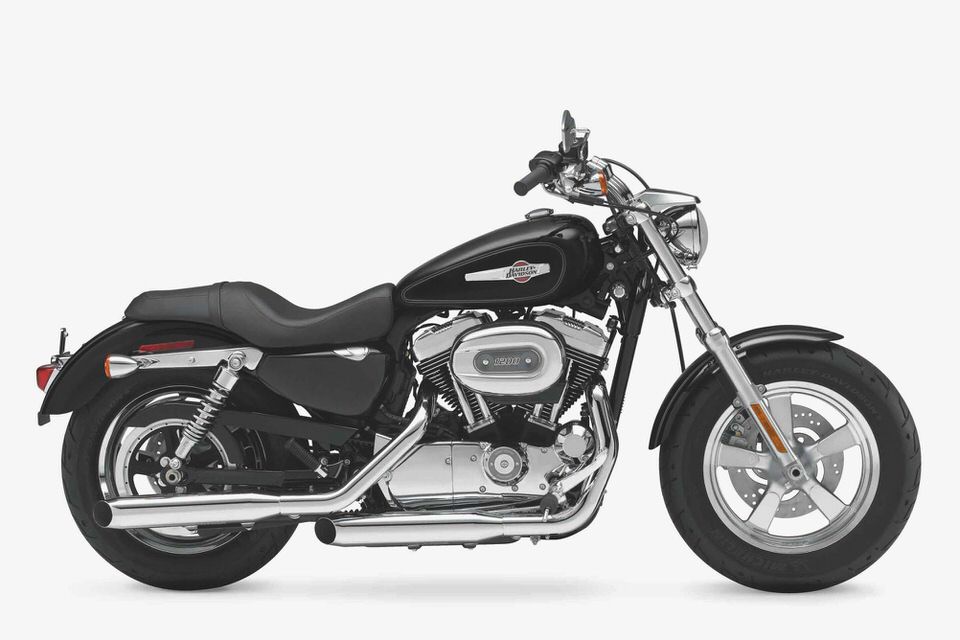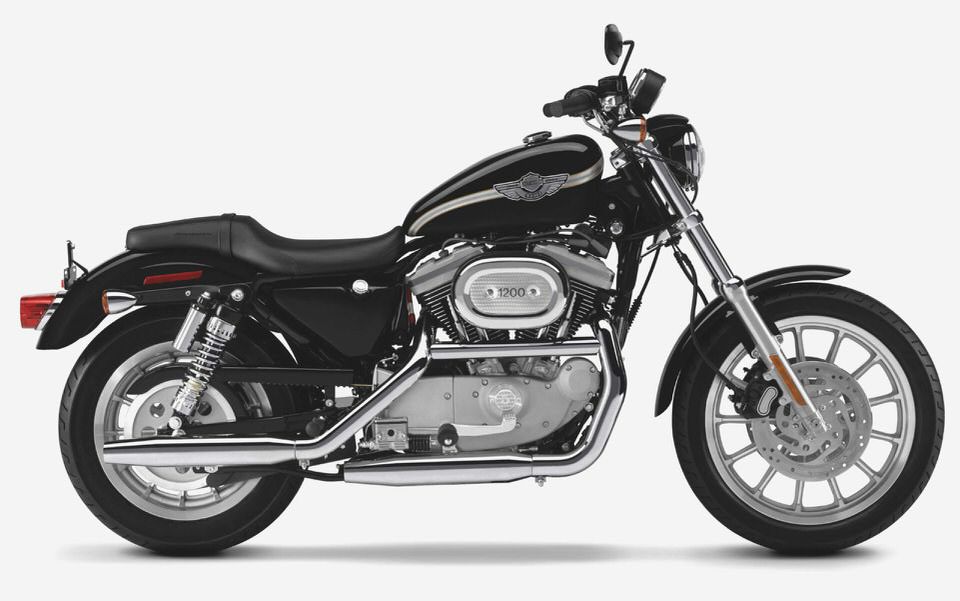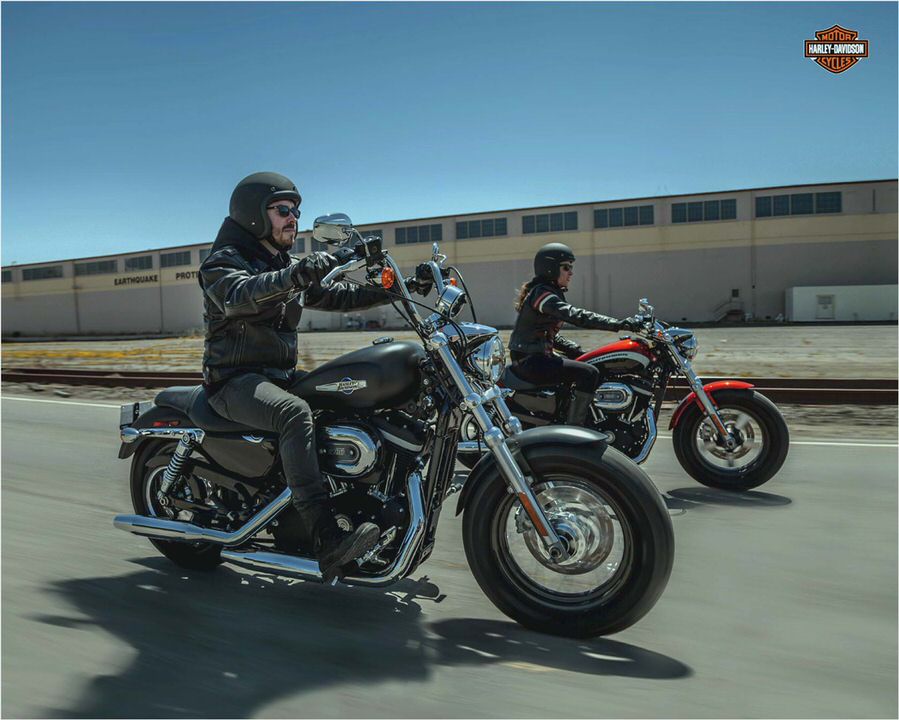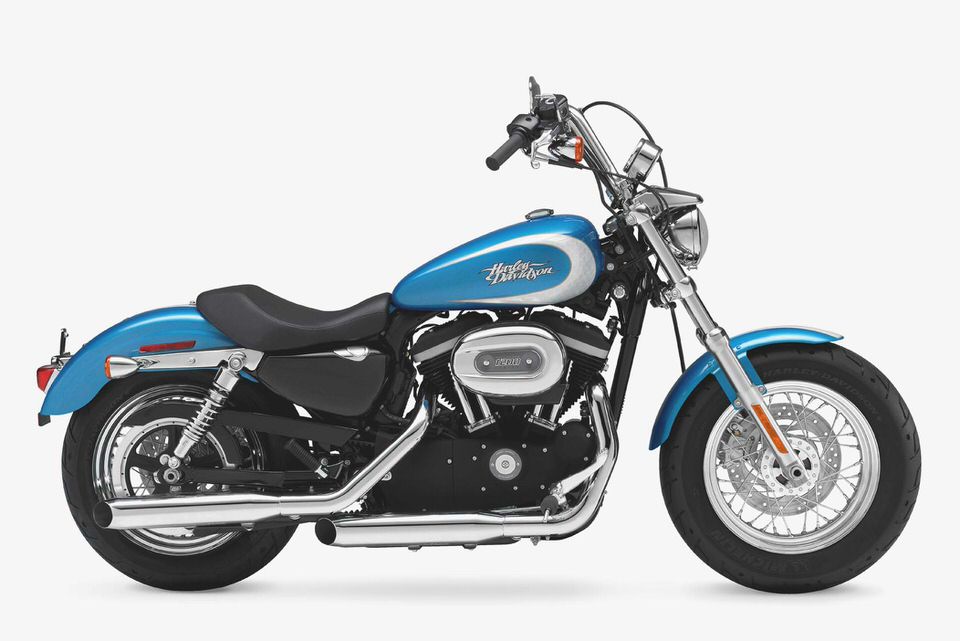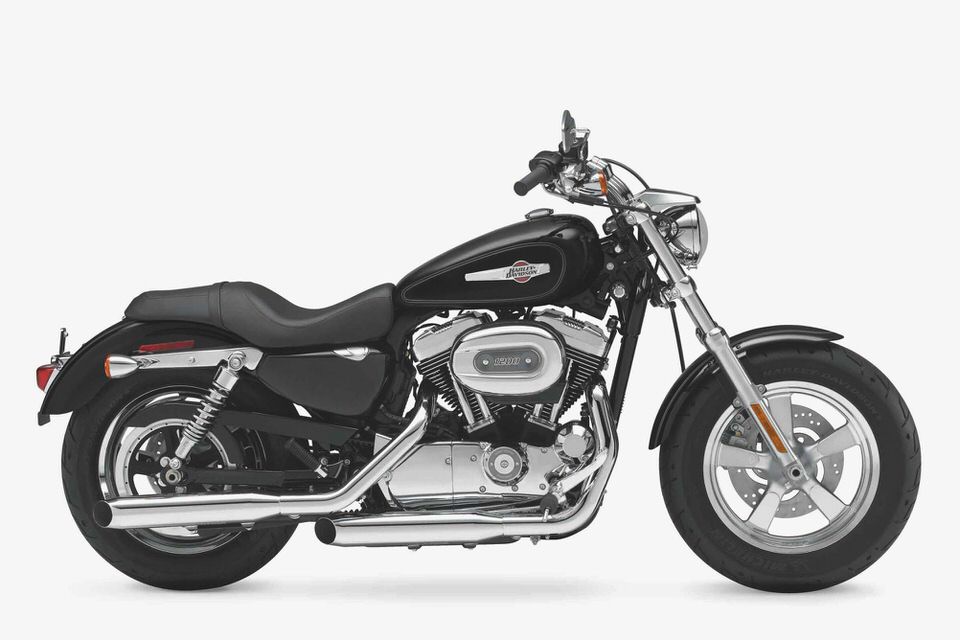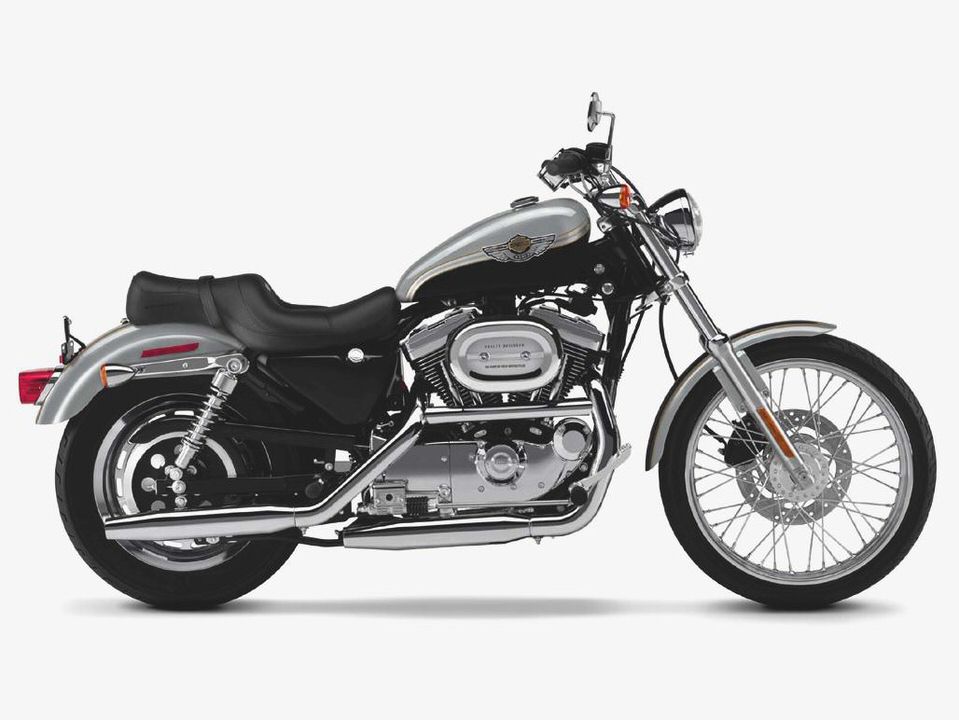 Harley-Davidson XR1200 – Motorcyclist Magazine
Harley-Davidson 2009 Dyna Super Glide Harley-Davidson
Harley Davidson History
2010 Harley-Davidson XL1200X Sportster Forty-Eight Road Test Rider Magazine
2010 Harley Davidson Tri Glide Ultra Classic Harley Reviews