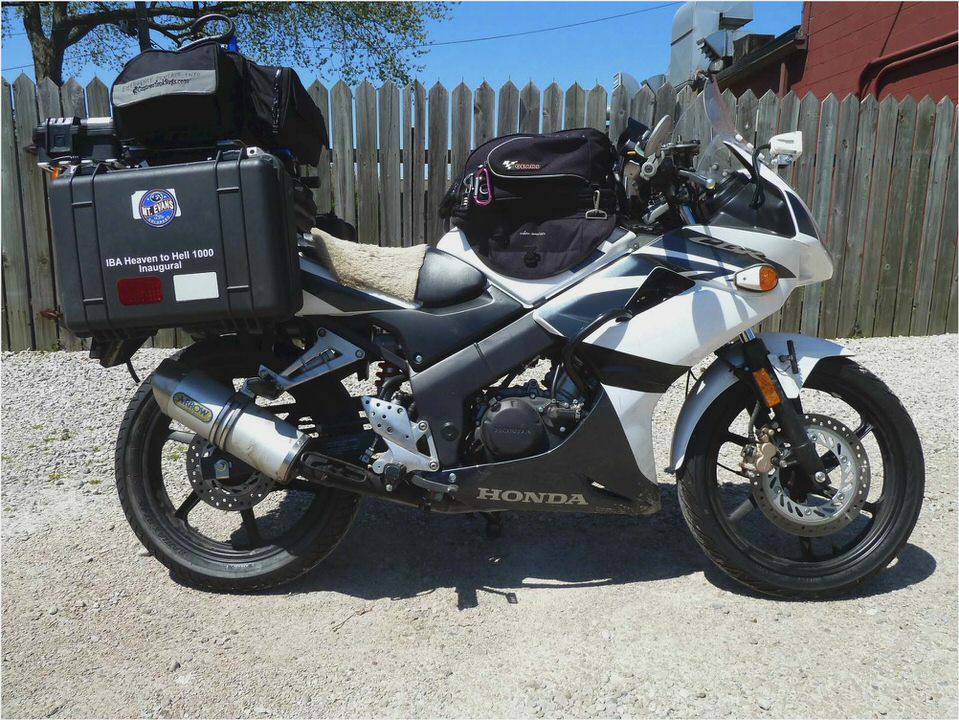 Honda CBR 150R Bikes
Review of Honda CBR 150R
Honda CBR 150R OverView
Honda CBR 150R
Honda, the Japanese auto giant, needs no introduction as far as its two-wheelers are concerned. which have led the company to a different mark across the planet over the time. In India, its journey has been very smooth and lucrative, especially in the commuter segment including 150 cc + bikes which have written a new success story for the Japanese motorcycle maker along with its superb scooters. In the present context, Honda unveiled its CBR150R at the Auto Expo last year in New Delhi.
This incident put everyone in wonder, including the press, as Honda CBR150's lunch was a surprise package for everyone around the globe. The wait for this 150 cc bike was prolonged up to two years and many prospective buyers were impatiently waiting for this bike from Honda.
Honda CBR150R has its direct encounter with Karizma ZMR and Yamaha R15. Nevertheless, Honda India has laid the price of the bike a bit higher than its rivals. Honda took covers off from this sports-bike in Thailand for the first time. In terms of technology both the vehicles are same.
The price of both the variants may vary. So, let us get in to the detailing of the latest CBR150R and find out that how it is going to enthuse the Indian bike-enthusiasts.
Honda CBR 150R Designing
Its design seems to be inspired from Honda's VFR series which has the look of a large engine two-wheeler, however, it has borrowed most of the looks from its elder sibling, CBR 250R . It is very difficult to differentiate both the bikes at a very first glance, especially when if you are not aware of the colour scheme of the two. The front portion of these two-wheeler has been built without any change.
The Junior CBR has the same Y shaped crystal clear headlight, visor and rear view mirrors pretty much alike to that of the elder CBR250R. Another thing that reminds us the big CBR, is its back which is not as complicated as R15. However, the new CBR150R is not a replica of its elder one.
As far as the changes in CBR150R are concerned, the smaller sized front disc brakes and alloy wheels painted in black are different than the CBR250R. Other than this, if you have a look from the side you will find a changed silencer and decals on its fairing. This two-wheeler looks well-proportionate and that is the reason behind its ravishing design.
It doesn't have split seats as most of the sports bikes. Saddle height has been kept low to suit a wide range of riders. The tail light is bigger, neat and simple and goes with its design.
Honda CBR150R Appearance
As far as the appearance of the new CBR150R is concerned, this bike shares its designing with CBR250R. Therefore, it looks more upmarket and leaves most of its opponents way behind. The styling of the bike has been done to attract the youngsters of the nation.
The graphics has been designed in a way that it can steal your heart in a glance. Its sporty full cowling gives it a muscular look. Nevertheless, the cowling of CBR150R has been made quite simpler than of R15.
Honda CBR150R is out in two variants-Standard and Deluxe. The standard variant is available in only Red and Black shade, while the later also comes with two colour options- Black with Candy Palm Green and Vibrant Orange with Pearl Sunbean White Colour. The one thing, which plays a vital role in this bike's success, is its appearance which must count for something.
Honda CBR 150R Engine And Performance
Honda CBR150R is blessed with a four-stroke, mono-cylinder 149.4 cc engine. The water-cooled, 4 valve engine scoops out the maximum power output of 17.58 bhp and the peak torque output is 12.66 Nm available at 8500 rpm. These figures are pretty healthy for a 150cc bike and you will never feel that there is a lack of power while riding this machine.
The power transfers the back wheels via a belt to a six speed manual transmission with one gear down and five gears up shift pattern and the gear-shifting has been laid quite smooth and easy.
On the grounds of performance, this two-wheeler stands firm and gives an astounding performance. It delivers the top speed of 130-132 km/h which is choleric and it is capable enough to reach up to the speed of 0-100 km/h in a quick time span of just 12 seconds . Such speed is enough to turn the speed-freaks of the nation mad.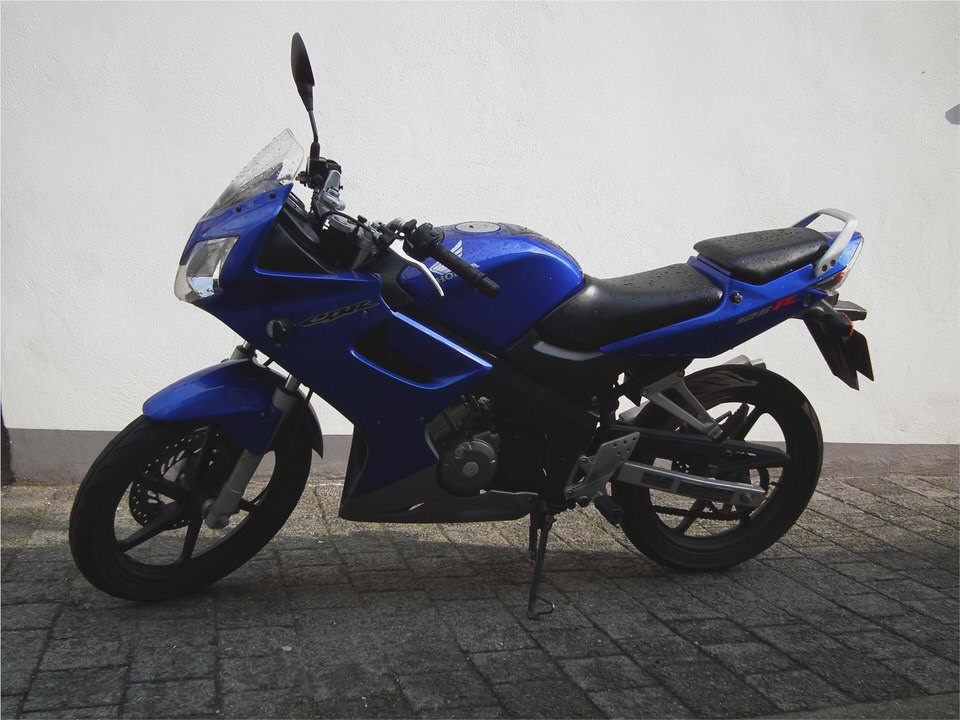 Honda CBR150R Mileage
As far as the mileage of Honda CBR150R is concerned, it gives a decent mileage of 32 km/l on short revs whereas on long revs, it delivers a fantastic mileage of 45 km/l on long and big highway roads.
Honda CBR 150R Braking And Handling
Honda has really well taken care of the Braking and Handling. It has 276 mm disc brake at the front while at the bottom it has 220 mm disc to offer you without any emergency on the road. In terms of comfort, the Honda CBR150R seems to be well-prepared for the bumpy roads and to offer the riders a journey with a lot of luxury.
In fact, you will go off-road more often without any hiccup and to make it come true it has the front Tube Type One Side Operation and at the back Tube Type Both Side Operation.
Honda CBR 150R Safety Features
Its braking system which is armed with disc brakes, plays an important role to provide much safety irrespective of the conditions of the roads. The suspension set-up of CBR150R is much capable to offer you a comfortable ride. The bulky structure of the bike works in its favour and with the suspension system ; this sports-bike feels more balanced and easy to drive.
In terms of braking, this bike does not features ABS as it was there in its elder sibling. It only comes with disc brakes, however, they are strong enough to make every journey of yours safe.
Honda CBR 150R Colors
Honda CBR150R standard variant is out in two exciting shades as following; Black with Pearl Sunbeam White and Sports Red with Pearl Sunbeam White. On the other hand, its Deluxe variant is available in two notable shades such as, Black with Candy Palm Green and Vibrant Orange with Pearl Sunbean White Colour. This sports bike looks astounding in all these colours .
Honda CBR 150R Pros
On the whole, CBR150R, the sports -star from Honda is up for its high reviving engine, excellent handling, precise brakes.
Honda Civic Type R Concept: Geneva 2014 – PistonHeads
2013 Honda CB500X, CBR 500R & CB500F Launched in Global Markets – Bikes4Sale
Honda CBR 250R – Review & Road Test
Hero Honda CBZ X-Treme Design, Review, Technical Specifications, Pictures…
2010 Honda Fury-Production-Ready Honda Chopper by Spring: 2009 New…