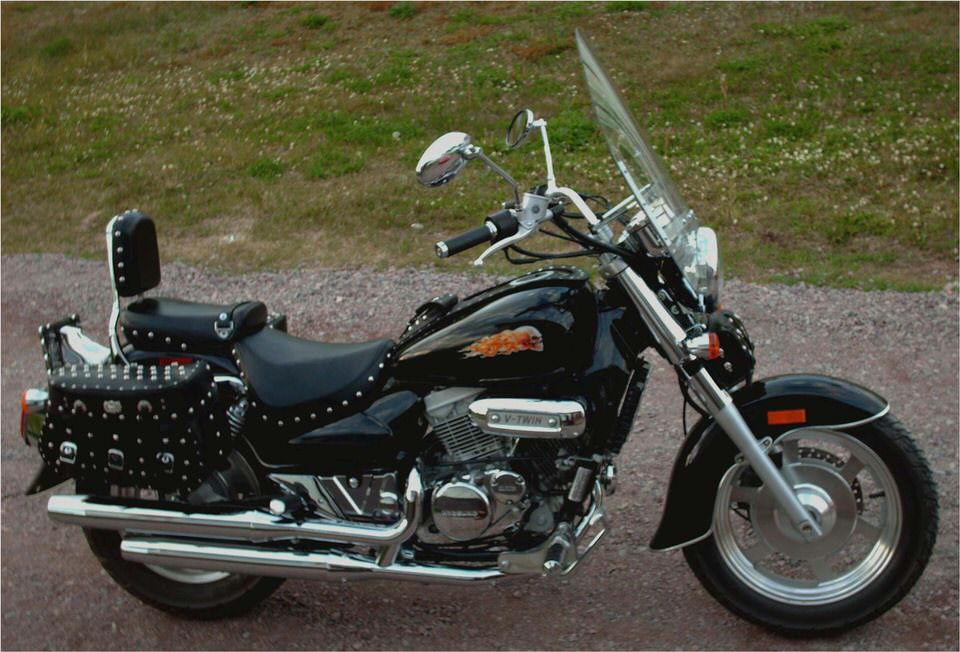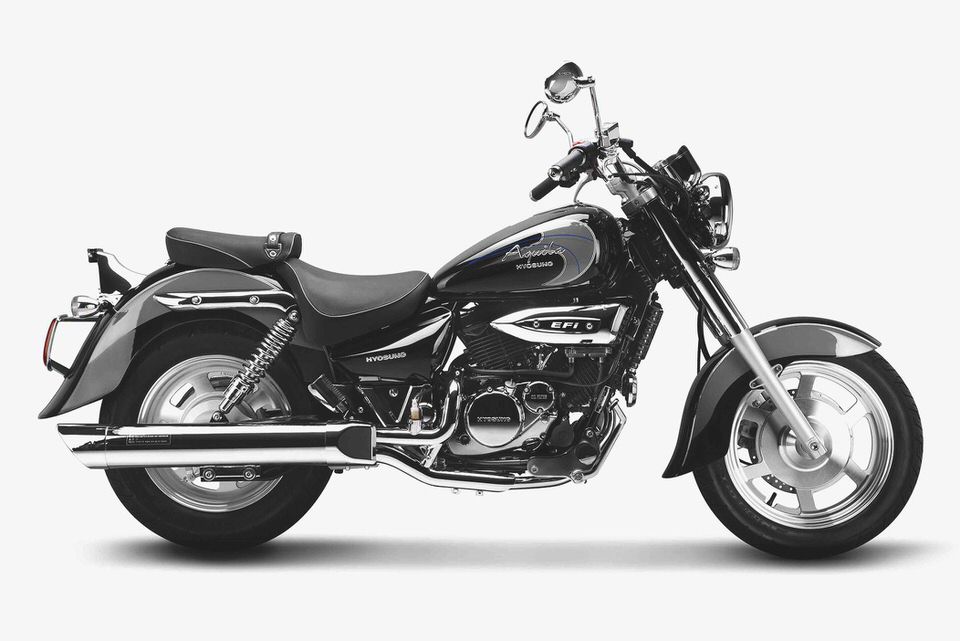 Hyosung 250 Comet and Aquila NZ 2003 Review
Hyosung 250 Comet and Aquila NZ 2003
T wenty years ago, the products of car manufacturers from Asia were viewed as low-cost lightweights in the world scene. Today, Proton, Kia, Daewoo and especially Hyundai are regarded as world players in the automotive universe, fully competitive with Japanese and European companies in terms of price, design and – increasingly – quality. Maybe it's no coincidence that three out of those four companies are Korean.
Think back 40 years, and it was the same on two wheels, rather than four – but for Korea, read Japan. Back then, purchasing a small-capacity Japanese motorcycle was an act of faith that was the consumer equivalent of buying one of those cheap'n'cheerful portable radios or pocket cameras. But the arrival of the CB750 Honda in 1968 – arguably the single most significant motorcycle ever launched – changed all that.
After three decades ruling worldwide sales charts, the rising costs of manufacturing at home in Japan has caused all four J-marques growing concern, especially in terms of remaining competitive in the low-cost markets and product sectors in which they made their two-wheeled corporate fortunes.
One way to counter this has been a greater emphasis on offshore manufacturers. However, manufacturing offshore has its dangers, too, since it requires joint ventures with local companies, with the inevitable risk that these may eventually end up growing big enough, and confident enough, to strike off on their own.
That's exactly what happened in South Korea to Suzuki with its link to a local manufacturer, now on the verge of striding on to the world stage with a range of V-twin motorcycles powered by its own engines. Welcome to the Hyundai of two wheels: Hyosung.
When, at the 1999 Milan Show, Hyosung displayed a range of seemingly well made, if uninspiring-styled motorcycles fitted with its own design of air/oil-cooled 75-degree V-twin eight-valve engines, it served notice that this was a company worth watching. This was proven one year later, at Intermot 2000, with the display on the Hyosung stand of the prototype watercooled 600cc 90-degree V-twin Comet roadster with 6-speed gearbox.
Now that model is about to enter volume production in July in 650cc guise, just as Hyosung president Jung Soon Kim reveals that the Korean company's RD operation in Japan is hard at work on a 1000cc 90-degree V-twin eight-valve engine design (also to be available in 800cc form). This model is expected to debut in 2004 as the basis for a complete range of large-capacity Hyosung models, from sportbike to cruiser via street enduro and tourer. These are set to propel the Korean company on to the world stage as a volume manufacturer producing motorcycles squarely targeted at Western markets, but available at a significantly reduced cost compared to its Japanese and European (and American!) rivals.
Hyosung Motors Machinery Inc was founded in 1979 as a subsidiary of Korea's largest leather goods manufacturer. After unsuccessfully pursuing a technical link with various European manufacturers headed by Moto Guzzi, Hyosung ended up making a deal with Suzuki to help get started. Production of a pair of two-strokes – the FR80 stepthru and GP125 motorcycle – began in 1980 at Hyosung's new Changwon factory near Busan, in the south of the country.
From 15,000 bikes built in the first year, production swiftly rose to an annual peak of 150,000 units in the mid-90s by the company's 440-strong workforce. But restrictions placed by Suzuki on exporting Korean-made products bearing the Hyosung name encouraged Kim and Co to establish their own RD operation in Japan.
They headhunted a group of engineers from Suzuki, Honda and Yamaha to develop a range of engines and the bikes in which to install them, and each model displayed increasingly sophisticated technology and build quality. This has now led to the V-twin family of models currently plotting their inexorable way up the capacity scale, and a growing emphasis on export markets, with 68,000 bikes sold overseas in the model year 2000.
Hyosung's HQ is located in Changwon City, home also to a couple of Hyundai's factories, as well as to Daewoo, Kia, SsangYong, and the car plant belonging to the giant Samsung conglomerate. Hyosung's factory isn't ultra-modern, but it's spotlessly clean and well tended, equipped with good-quality modern tooling featuring a high degree of automation, with one worker monitoring up to five or six different machining operations.
The two full-time production lines – one for V-twin models, the other for singles – have a production ceiling of 500 bikes a day, depending on the model, and at the time of my visit were cranking out 290 units daily, with the accent on the more intricate V-twin bikes. The newest model just entering production was the 125 Troy (as in Bayliss or Corser), also known in Europe as the Karion, where it retails for around 3000 Euros ($NZ6144) – a fat-tyred, four-stroke street scrambler clearly derived from Yamaha's successful TW225 J-market cult-model.
Hyosung's RD staff began work on the first of its V-twin family in 1998, and just 18 months later it entered production for the 2000 model year, in 125 and 250cc forms. Now comes the 650 V-twin range, production of which is about to start this summer, powered by a 647cc 90-degree chain-driven dohc V-twin engine measuring 81.5 x 62mm, running 11.6:1 compression, and fitted with 39mm Mikuni carbs.
This produces a claimed 69bhp at 9000rpm and will initially be marketed in 650 Comet roadster guise, employing the quite Ducati-esque trellis frame of the Intermot 2002 prototype, which is a claimed 60 per cent stiffer than the current 250 V-twin's spaceframe. An Aquila custom version will appear soon after, followed later in the year by a fully faired sportbike with half-faired option, which will be a keenly priced rival for Ducati's 620 Sport. Hyosung is already working on a 750cc version of the motor, but this is second in line to the forthcoming 1000cc engine set to debut in 2004.
The chance to spend a day riding the pair of 250cc V-twins came not in South Korea (too difficult road conditions for proper test riding, according to the company's Export Director), but in Australia. There, Hyosung importer Rick Atkinson has successfully established the Korean marque in the local market in head-on competition with its Japanese counterparts, and in doing so has returned a flow of valuable feedback to Changwon City.
The only problems we've experienced have been electrical, says Atkinson, and that's been with equipment sourced outside Hyosung. The bikes are very well made, well finished and reliable, and absolutely oil-tight, in spite of the vertically split crankcases. The power units are engineered to Japanese standards, and the cycle parts are getting there, too.
It's a good product.
After a full day's ride through the hills behind Melbourne aboard the 250 Comet V-twin roadster and its well-chromed Aquila cruiser sister, I can only agree. Both bikes share the same 75-degree V-twin air/oil-cooled eight-valve motor producing 38bhp at 10,000rpm.
The bike starts instantly and silently via the electric leg, and pulls strongly and smoothly wide open from 2000 revs upwards, but the Comet I rode first likes being zinged to 11,000rpm and more – it's a really invigorating little package. There's an extra surge of revs about 7000rpm and, rather remarkably, zero vibration in spite of the 75-degree engine having no balance shaft and being mounted solidly in the steel double-cradle chassis.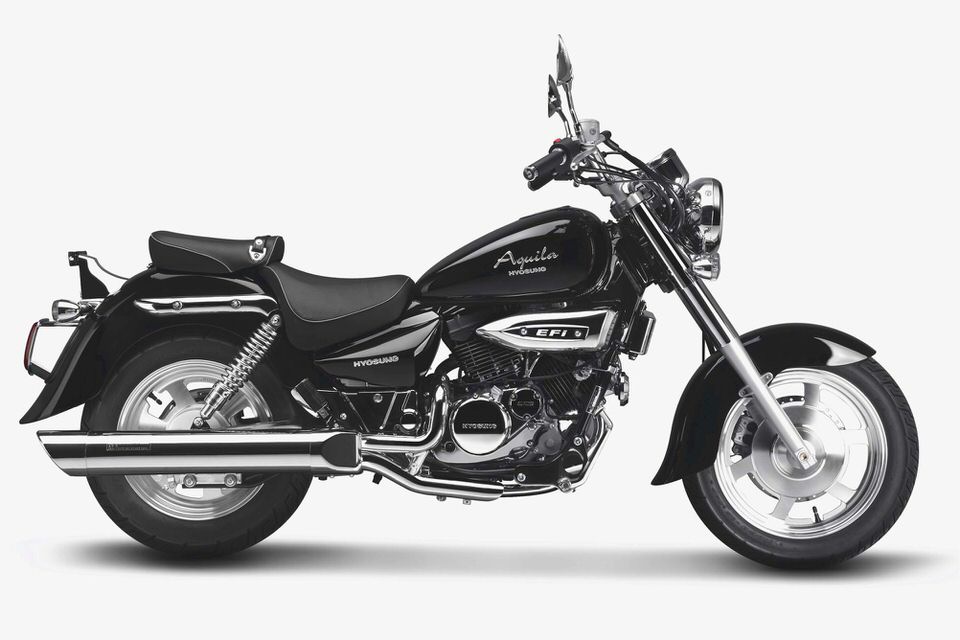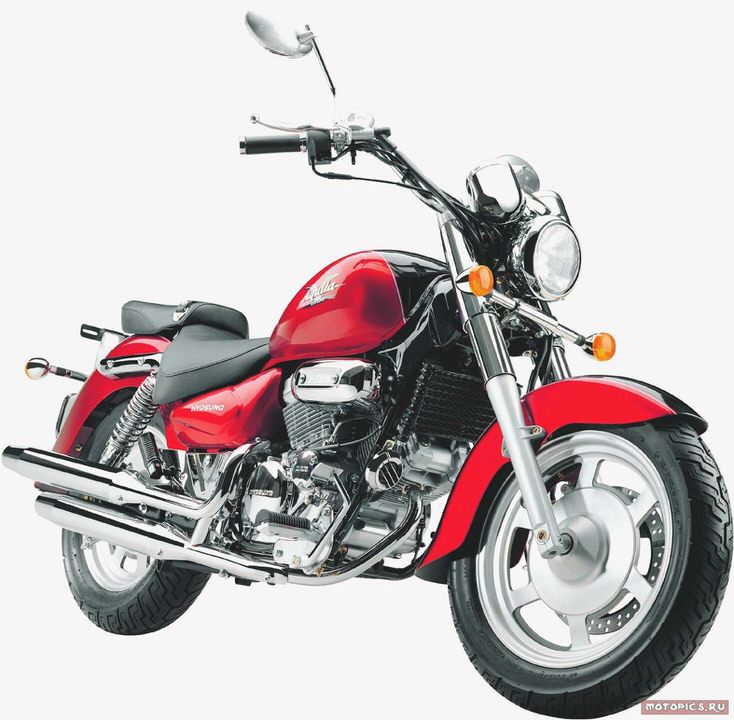 The transmission is almost faultless, with a light, precise shift action to the five-speed gearbox. Neutral is easy to find when you want it, even at rest, and in spite of the rather curious shape and length to the gearlever, which could do with some attention, I never once missed a shift in seven hours of riding the two bikes.
The engine is also undeniably good-looking, with good-quality die-castings – it looks like a smaller version of the 1000cc Denco engine that adorned John Britten's first winged wonder V-twin racer! In fact, the quality of manufacture of both bikes is pretty high, with only an orange-peel finish on the top of the Aquila fuel tank, and a couple of paint runs on the Comet triple clamps, worthy of criticism. Otherwise, paint and especially chrome quality is excellent.
The Comet feels bigger than a 250, and with its 1445mm wheelbase is relatively spacious for a six-footer like myself. My knees tucked nicely into the cutouts on the well-styled 17-litre fuel tank, and the quite narrow BMW-style handlebar with the grips pulled back nicely delivered a really comfortable, quite upright, stance. The seat proved pretty comfy for a day in the saddle, too.
The Comet felt more like a 500 than a 250 in terms of substance, as well as engine performance, and the chassis for sure felt like it could handle a bigger engine – in spite of which, Hyosung has completely redesigned the chassis for the coming 650 V-twin roadster.
The 250 Comet steers very well, and handles okay in turns, provided the surface is good and the tarmac grippy. But the Korean-made Shinko tyres, and Daesung shock and upside-down forks, are strictly second division – the rubber is made for duration rather than adhesion, and was completely unmarked after a hard run along some twisty roads with good, flinty surfaces.
I think Hyosung needs to bite the bullet and fit Western rubber to its V-twin models, and the same goes for the completely non-adjustable budget suspension, which, even with the reduced grip of the Korean tyres, was simply overwhelmed when the Comet was ridden hard. Nothing a set of Showas or a perhaps more cost-effective Paioli package couldn't resolve. Brakes are quite good (also made in Korea, by Daesung), even if you have to squeeze the twin-pot caliper quite hard to get the single 300mm front disc working well enough to stop the 135kg package from speeds of up to 100mph.
The Comet is not only well made, but has several nice details, such as the fuel gauge included in the clear, well-marked instruments, mirrors that work well and don't vibrate, cheap-looking but functional switchgear, and a relatively spacious lockable storage compartment under the passenger seat, with easily enough room for rainwear as well as a toolkit. But what makes it stand out is that terrific little engine, built in Korea but engineered in Japan by Hyosung's RD operation. If the 650 and 1000cc versions they're currently working on are as good as this, it's going to be fun riding them.
The Aquila is obviously a less sporty package than the Comet, but within its category should still be a contender against the likes of the market-leading Yamaha 250 Virago – and not just on price. It has a lot of presence for a bike this well priced and, with its acres of chrome and two-tone paint scheme, is certain to be eyeball candy for its entry-level customers.
It's also a very low rider, with just a 700mm seat height against the Comet's 780mm, but even for someone of my height, who is probably taller than the bike's target audience, it felt quite comfortable. The raked-out forks give a longer 1500mm wheelbase than the Comet, and although the pulled-back handlebar is high, it's not excessively so – there's still quite good control, although the twin-shock rear end, adjustable for spring preload, will have you testing the plushness of the seat quite readily when you go over a bump.
The finish on the Aquila is absolutely fantastic – you ought to wear sunglasses to look at the bike in daylight, the chrome is so deep and lustrous. There's a nice burble from the twin pipes, and although the engine has 3bhp less than its Comet equivalent, it makes its 35bhp at just 7500rpm, so has been completely retuned to give a fatter midrange, with stronger power from 5000 revs up. This allows some seriously chilled-out cruising round the Victorian countryside, and with suspension and choice of tyres not such an issue on a bike like this, the Hyosung Aquila is for sure a pretty competitive package in its model sector, and represents a good calling card for the Korean company's entry into the world market.
It's going to be very interesting to see where they go from here. The first shipment of red Comets is expected in New Zealand by early September. Auckland company Motorcycle Distributors Ltd will be selling the bikes at a special introductory price of $5999.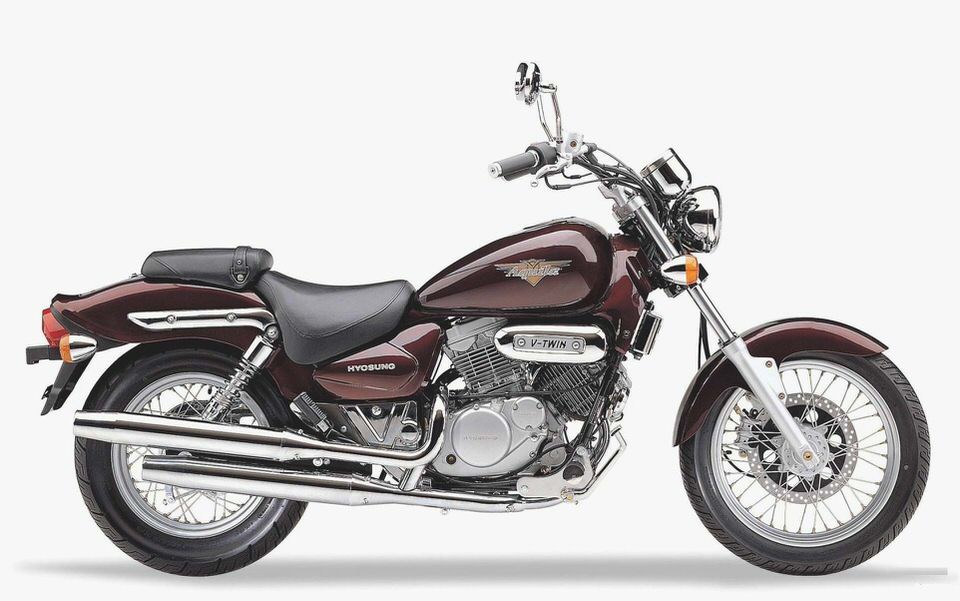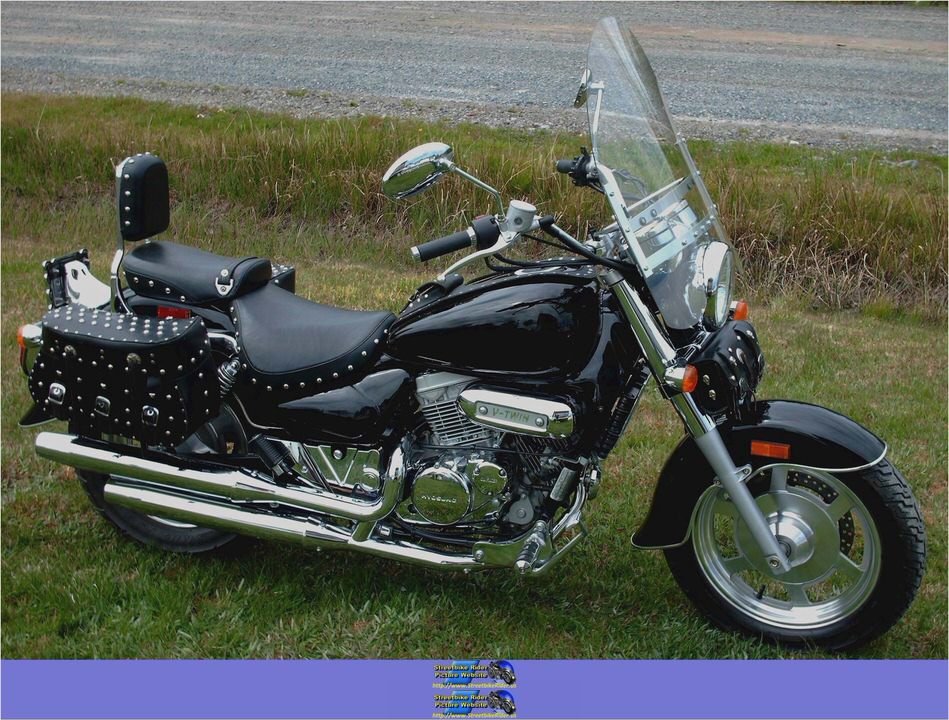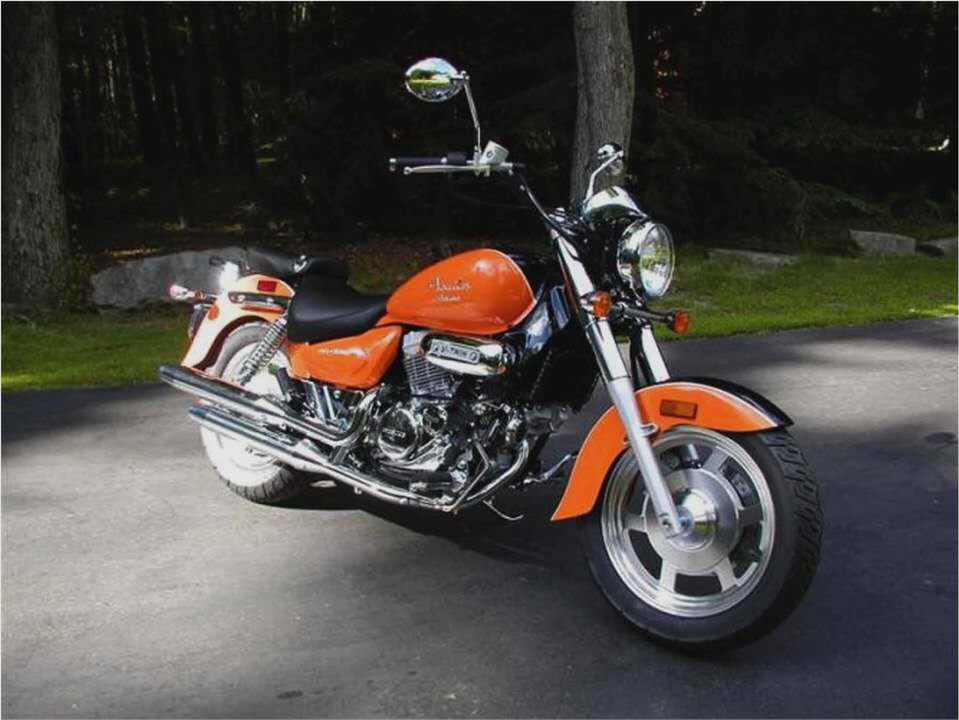 OneWheelDrive.Net 2006 Hyosung GT250 Comet – Inconspicuous…
Hyosung Comet R 2012 Bikes First Ride Bikes 200cc-350cc Autocar India
Total Motorcycle Website – 2005 Hyosung GT650, GT650L
2002 Hyosung GV 125 Aquila Troubleshooting, Repair, Maintenance & Tune…
HYOSUNG GT250 FI OWNER'S MANUAL Pdf Download.