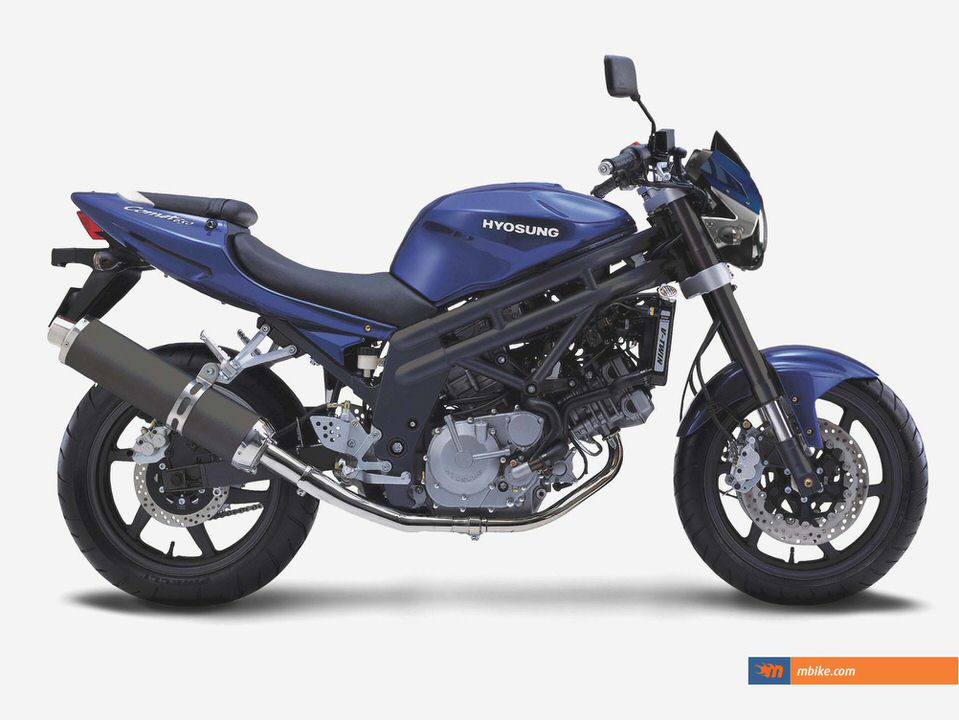 Hyosung GT650 Comet – BUDGET STREAKER
Words: Rod Chapman; Pics: Rod Chapman Hyosung
With bikes like this Hyosung GT650 Comet prowling the streets for just under eight grand, I reckon alarm bells in Japan are ringing – and so they should be. Introduced late in 2003, the Comet was Korean manufacture Hyosung's first 'big' bike released on the Aussie market, and it made quite a splash – even if that splash was more to do with what the bike represented, rather than what it actually was.
For the majority of the last 50 years the non-Japanese Asian motorcycle manufacturers have been sleeping giants, but now those giants are starting to wake up. Also, until recently, these companies had focused on small commuters, providing budget transport for Asia's considerable masses. With cheap labour and the sheer economies of scale at work here, the Chinese and the Koreans can now build increasingly sophisticated products far cheaper than their western counterparts, and when it comes to motorcycles, that's a problem the Japanese manufacturers in particular are going to find difficult to combat.
Still, enough of the crystal balls – let's get back to the bike that sent me off on this tangent in the first place. When we're so used to names like Honda, Yamaha, Suzuki and Kawasaki, it's understandable that the market might be a little cautious of something like the GT650 Comet, given its country of origin and that super-low price.
Only one thing can allay those fears, and that's a test ride – and you've only got to ride one of these for a short period before you start dreaming of what you can buy with the cash you've saved through buying one of these over a Japanese competitor. Plenty of people have been snapping up Hyosungs too – over 2000 were sold last year, covering scooters, roadsters and cruisers, and that represented over a 100 per cent increase from 2005.
After getting around on a Comet myself for a couple of weeks, I can see why it's rapidly gaining in popularity. Admittedly the name doesn't exactly scream 'allure', but this really does feel like a good, solid machine. The liquid-cooled, eight-valve, 90-degree V-twin is actually built in Japan, and although not identical shares a very similar design to that found in Suzuki's popular SV650.
This is no coincidence, for historically the two companies have shared a collaborative agreement that goes back decades.
The engine offers plenty of low and mid-range punch, yet pulls quite strongly to its indicated 11,500rpm redline in the majority of its six gear. This zippy performance is aided by a decent frame, reasonable suspension and brakes that are more than up to the task at hand. In fact there's even the odd surprise here – like the inverted forks, which come complete with rebound and compression adjustment, yet strangely no preload adjustment.
The ride position is relatively upright, as you'd expect of a naked like this, and it's really ideal for nipping through heavy traffic, although its steering range is a little limited for a bike of this style. At 100km/h in sixth gear you'll be pulling 4000rpm, so it's relaxed enough for long distance work if you feel up to braving the wind blast for extended periods, while if you're really in need of a bit more protection you can always opt for the GT650S tourer, with screen and upper fairing, or the GT650R sportsbike, complete with full fairing. Each will set you back an extra $1000 over the naked bike's $7990 price tag.
The black marks against the GT650 Comet are relatively few. You notice the lack of electronic fuel injection in it requires a little bit of choke before it's warmed up, but that's no great problem – it wasn't too many years back that this was the case with every bike. Its overall finish isn't quite up to the standard of say a Suzuki SV650 – and its clocks in particular I thought looked a bit cheap and chunky – but it's not too far behind. And remember, the Comet is $1900 cheaper than an SV.
This paint scheme didn't set my pulse racing either. This test bike was classed at being 'Midnight Black', but when you looked closely in strong sunlight it was actually a very deep metallic blue. Still, this is just a cosmetic aside, and when it comes to what counts – its handling, its stopping, its engine and its outright value for money – it's smiley face stamps at every turn.
I have a feeling we'll be seeing increasing numbers of Hyosungs on the road in the coming years, and if the Korean heavyweight manages its western expansion well, it might not be too outlandish to think that five or 10 years from now this foreign name will be rolling off the tongue a whole lot more easily.
Hyosung GT650 Comet
Engine: 647cc, liquid-cooled, four-stroke, DOHC, eight-valve, 90-degree V-twin
Bore and stroke: 81.5 x 62mm
Compression: 11.4:1
Fuel system: twin Mikuni downdraft carburettors
Power: 79bhp @ 9000rpm
Torque: 68Nm @ 7200rpm
Transmission: six-speed
Frame: aluminium alloy double cradle
Front brake: twin 300mm discs with twin-piston TCIC calipers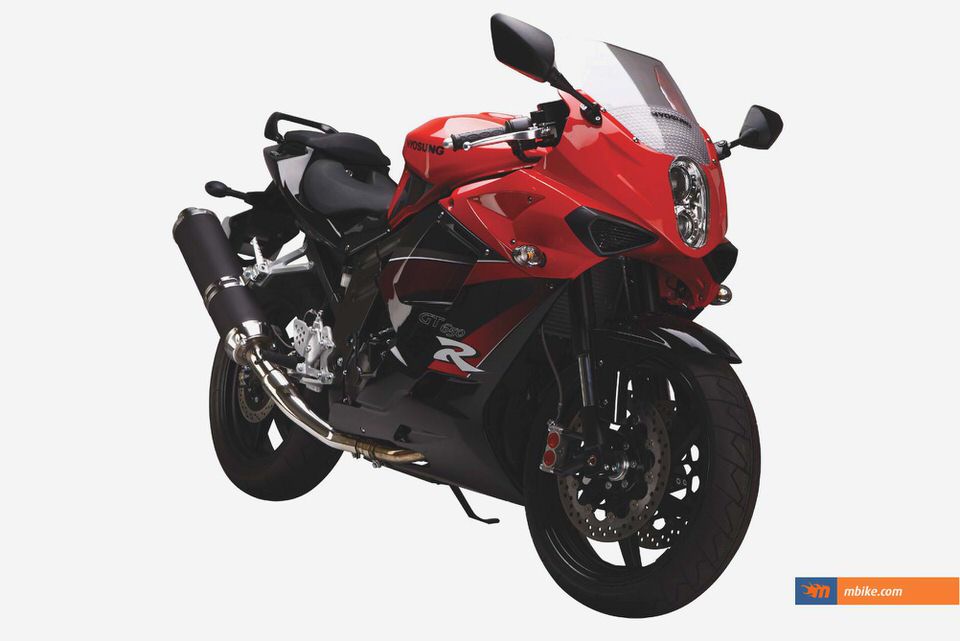 Rear brake: single 230mm disc with twin-piston TCIC caliper
Front suspension: inverted 41mm forks, adjustable for rebound and preload
Rear suspension: monoshock, adjustable for preload
Wheels: three-spoke alloy
Tyres: Bridgestone Battlax BT56; 120/60-17 front, 160/60-17 rear
Seat height: 780mm
Wheelbase: 1435mm
Claimed dry weight: 180kg
Fuel tank: 17lt
Price: $7990 plus ORC
Colours: Midnight Black, Deep Blue, Mango Yellow or Signal Red
Warranty: 24 months/unlimited kilometres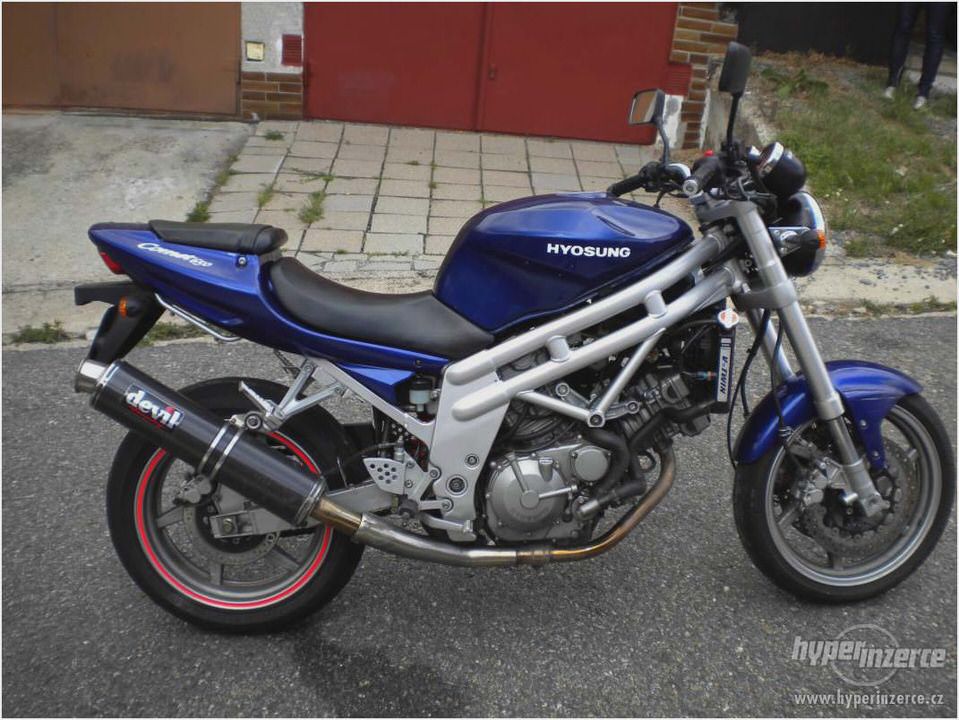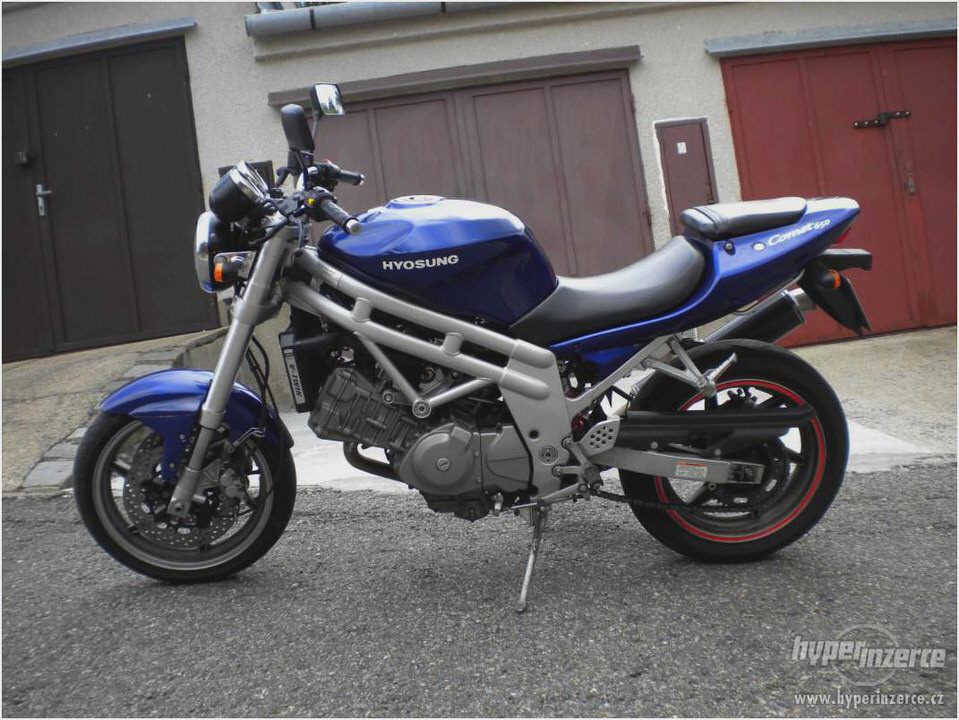 Hyosung GT650R Review –
2010 Hyosung ST7 Review –
2006 Hyosung GV 650 Reviews, Prices, and Specs
Hyosung ST7 Cruiser – Motorcyclist Magazine
Hyosung ST7 Pocket cruiser is flagship Stuff.co.nz