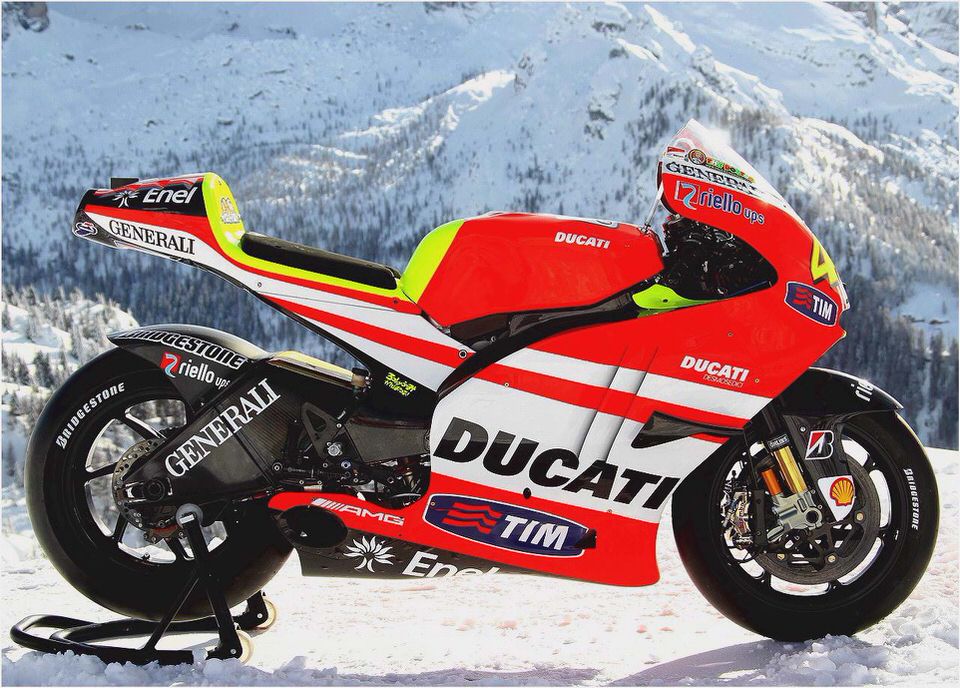 Kyosho Mini Z Moto Ducati Desmosedici GP11 Racer (Valentino Rossi)
The very popular Moto GP machine has been truly shrunk down to a 1:18 scale model that will fit in the palm of your hand.
The Ducati Desmosedici is now under your control, ready to battle with your friends on Mini-Z size race tracks. Looking at the constant demands for the 1/8 scale Hanging On Racer, there are for sure, a few enthusiasts of R/C motorcycles all over the world. However, it is true that it was not easy for R/C beginners to get used to driving an R/C motorcycle because a two-wheel vehicle is naturally unstable at the low speed range.
The MINI-Z Moto Racer has adopted sophisticated technologies to overcome this problem and has lowered the hurdle while maintaining the fun of control. Anybody can now jump into this genre and feel the fun of two-wheel vehicle driving.
The first hobby grade R/C Micro Motorcycle at this size! The innovative E-gyro system equipped within the rear wheel keeps the bike going straight even running at a super slow speed while realizing quick leaning action at a high speed. With the digital proportional system for steering and throttle, you can control the bike as if you are riding on it!
No special technique is required to drive it, if you are an experienced R/C car driver, you'll only need a short period of practice to get used to it. Even if the bike falls down, no worries, the support bars hold the bike at a certain angle and help restart running when some throttle is applied.
Equipped with a high power coreless drive motor, lightweight 3.7V 120mAh LiPo battery, and ten ball bearings the bike accelerates up to 20km/h without stress and realizes up to a 10-minute runtime. Thanks to the E-gyro system, the Mini-Z Moto Racer can run virtually on any on-road surfaces such as needle punched carpets, urethane tracks, tiles, and smoothly paved asphalt.
E-Gyro – A flywheel spinning in the rear wheel driven by a dedicated brushless motor an E-gyro greatly increases the stability of the bike especially at slow speeds. The spinning RPM of the E-gyro can be configured from the transmitter independently from high and low throttle input. The E-gyro effect (RPM) can be controlled by turning a knob on the transmitter you can adjust for the best balance between stability and agility while you are driving the bike.
FHSS 2.4GHz The new KT-19 transmitter uses the Frequency Hopping Spectrum System, which is considered to be more resistant to interference or lockout when the 2.4GHz frequency ban is congested. The gyro RPM can be controlled inversely proportional to the throttle input, so the E-gyro can spin faster when throttle is off and slower when throttle is wide open.
Caster Angle You can fine tune the caster angle and adjust the cornering characteristics of the motorcycle to match your driving style.
F/R Suspension Coil springs are integrated in the front fork and rear swing arm suspension system providing great road handling performance.
LiPo Charger Included is a USB LiPo battery charger. The charger charges a liPo battery in 20 to 60 minutes. It can either be powered by the KT-19 transmitter or any USB power supply currently available in the market. The KT-19 transmitter can charge LiPo batteries 3 to 5 times with a set of alkaline batteries and the charger indicates the remaining capacity of the transmitter batteries.
When using a powerful USB power source, the charger can charge two LiPo batteries simultaneously.
Smooth The Mini Z Moto is equipped with a full ball bearing drive train, giving you the best and most efficient drive train possible.
More Friends There are advantages to using the latest 2.4GHz technology like not having to worry about frequencies, radio hits and not being able to race with your friends. The FHSS system allows you to run up to 40 bikes can be operated simultaneously.
Factory assembled MC-01 Chassis
Ducati Desmosedici No.46 body and rider are pre painted.
FHSS 2.4GHz KT-19 Transmitter
3.7v 120mAh LiPo Battery
USB Dual Charger
USB Cable
Tweezers Tools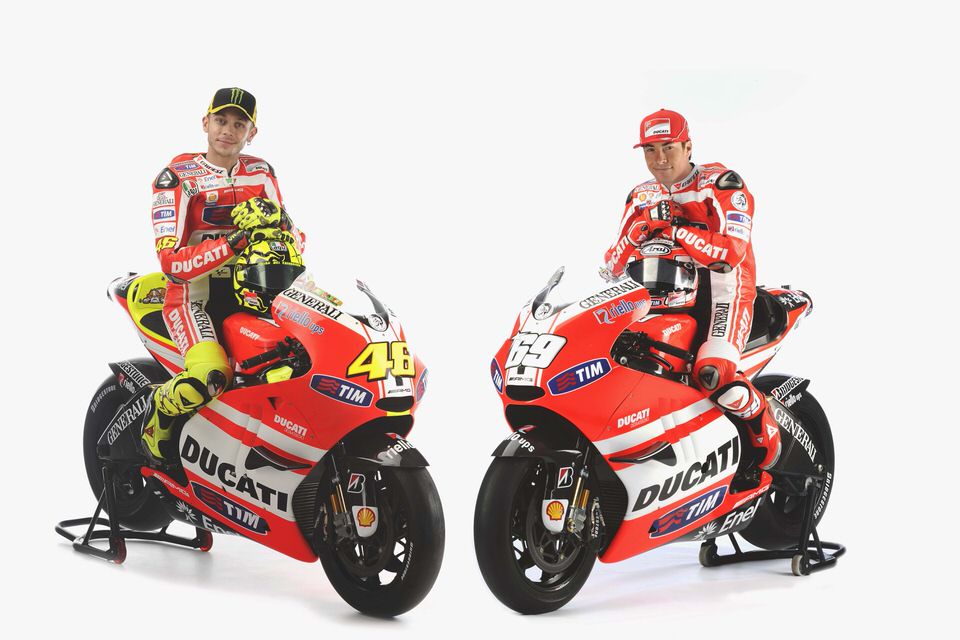 Hex Wrench
Required For Operation: 4 AAA Batteries for transmitter
Scale: 1/18
Length: 118mm (4.6in)
Width: 41mm (1.6in)
Height: 73mm (2.8in)
Wheelbase: 85mm (3.3in)
Weight: 85g
Motor: Brushless (KV7000)
Transmitter: KT-19
Top Speed: approx 12 mph.
Runtime: approx 10 min.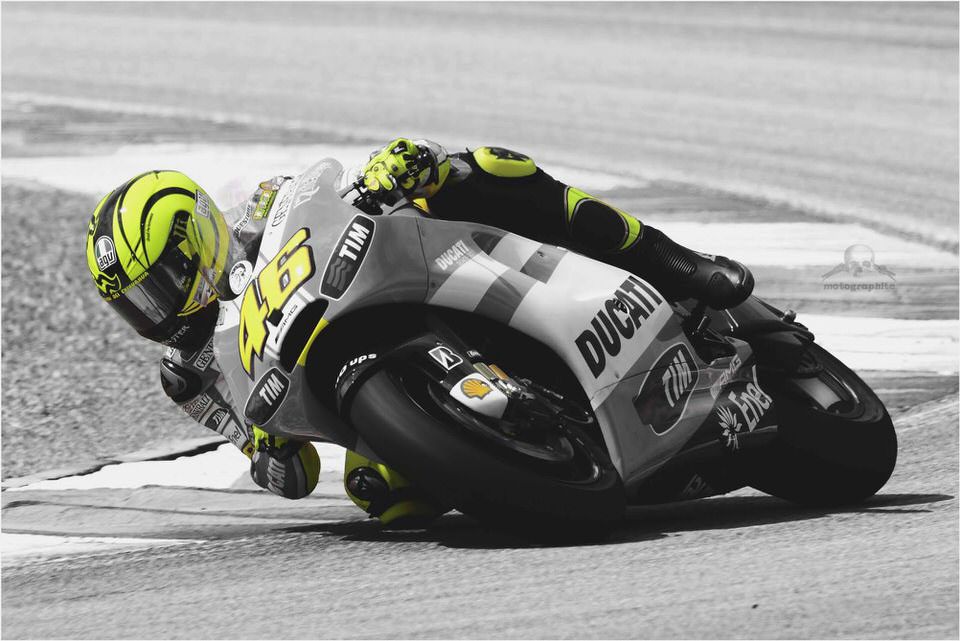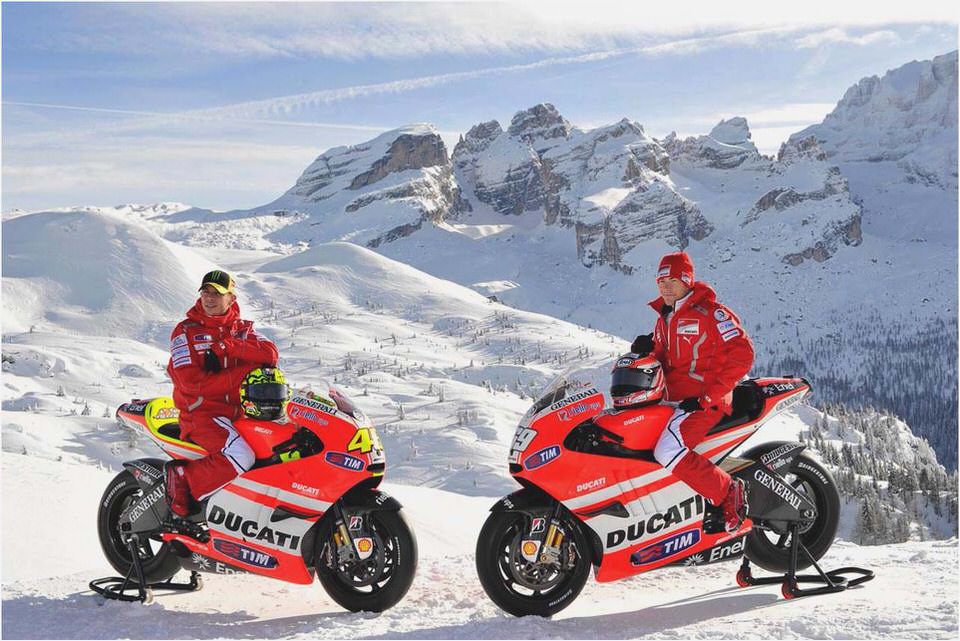 History: From 851 to 1199 Panigale Ducati Superbikes 25 years
Ducati Desmo Mark 3 v Monza Junior Benzina Magazine
Kawasaki H2 Mach IV – Classic Japanese Motorcycles – Motorcycle Classics
MD Triple-Tested: 2012 Ducati Panigale 1199 S …
2014 Ducati 1199 Panigale R – European Car Magazine