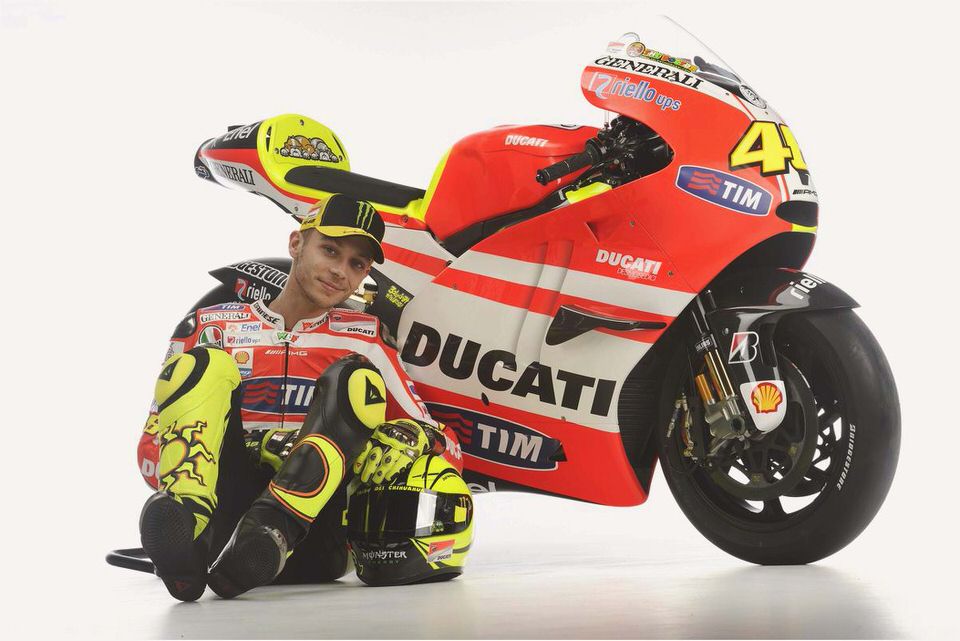 Maisto 2011 Ducati Desmosedici (1:10) (Colors/Graphics may Vary)
Received #69 Nicky Haydens Bike. Be Careful! . June 18, 2012
I ordered this thinking I would get Rossi's bike. but beware, I received #69 Nicky Hayden's Bike. I like Nicky, so I will keep it. but wanted V. Rossi's. Details are excellant.
Just wanted to warn folks that you may not receive the #46 Machine!
A great replica of Rossi's early GP11 bike . February 14, 2012
Maisto 1:10 Scale Ducati Desmosedici GP11
I didn't realize this Maisto model was a 1:10 scale until I received the humongous box. It absolutely towers over my other 1:12 scale bikes!
One reviewer commented that this was not Rossi's GP11. I am here to say that it is indeed modeled after Rossi's GP11 in MotoGP. It has his bulldogs painted on the rear of the seat, and all of the correct graphics.
I have Ducati's official Rossi/Hayden GP11 debut posters on my cubicle wall and they show the front aerodynamic fins that are also on this scale model bike. I believe the fins were intended for added downforce on the front to prevent/reduce wheelies and/or provide more front-end feel. Stoner did not have these on his GP9 or GP10, and the GP11's later in the season did not use them anymore.
The build quality of the scale model is mediocre, like most of Maisto's other bikes. The steering head wiggles around because it cannot be seated properly to the handlebars. The rear stand initially did not fit, so I had to carve open the opening on one side of the rear stand to fit over the bump in the swingarm.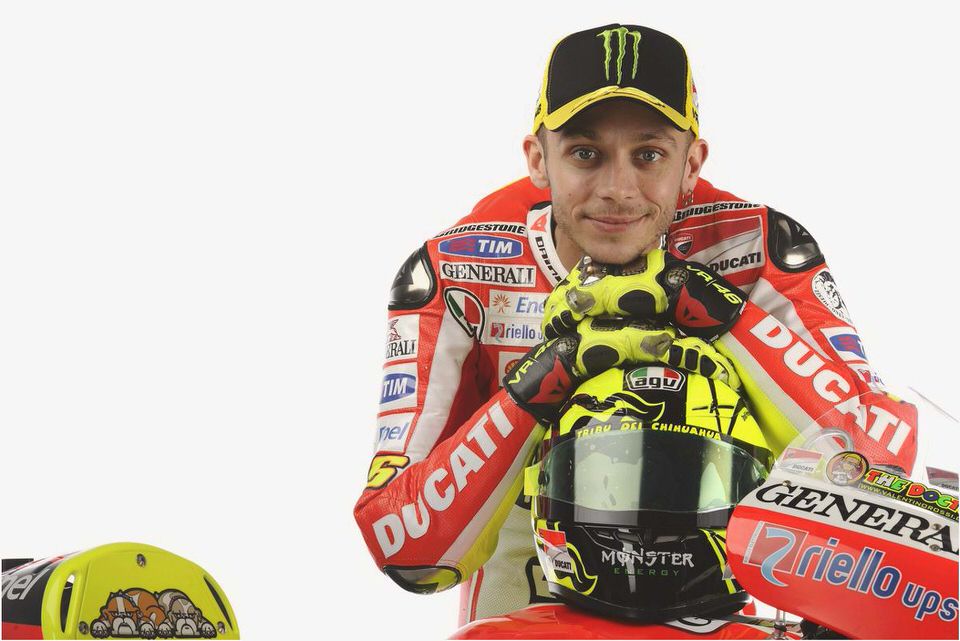 The paint/colors are very vibrant and sharp, I'd say they are almost an exact match to the GP11's on the posters. The Bridgestone logos on the tire sidewalls give it some contrast. The carbon fiber pattern on the swingarm and front fender were a nice touch.
However, there are some physical details missing but are found on the Maisto 1:12 Casey Stoner GP9 bike. The rear shock is not visible on the GP11, while it is painted and visible on the GP9. The exhaust is not visible or well defined on the GP11.
However, the small things on the GP11 are a nice touch, like the rear brake fluid reservoir and rear sets.
I did notice that the rear swingarm and suspension actually functions. There is some type of spring mechanism that allows the rear to compress under weight.
Overall: 5/5 stars, it's got all the cool decals from Rossi's GP11. The build quality isn't that great, but it looks great on my desk. It matches the early GP11 design.
The box is well designed as well, with all of the latest Ducati logos and color schemes plastered on the outside.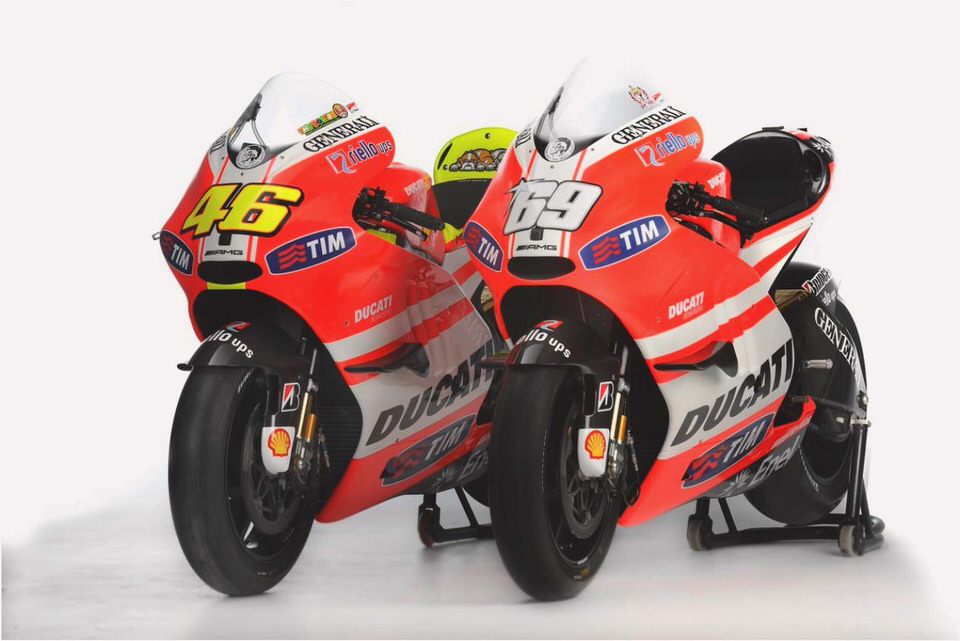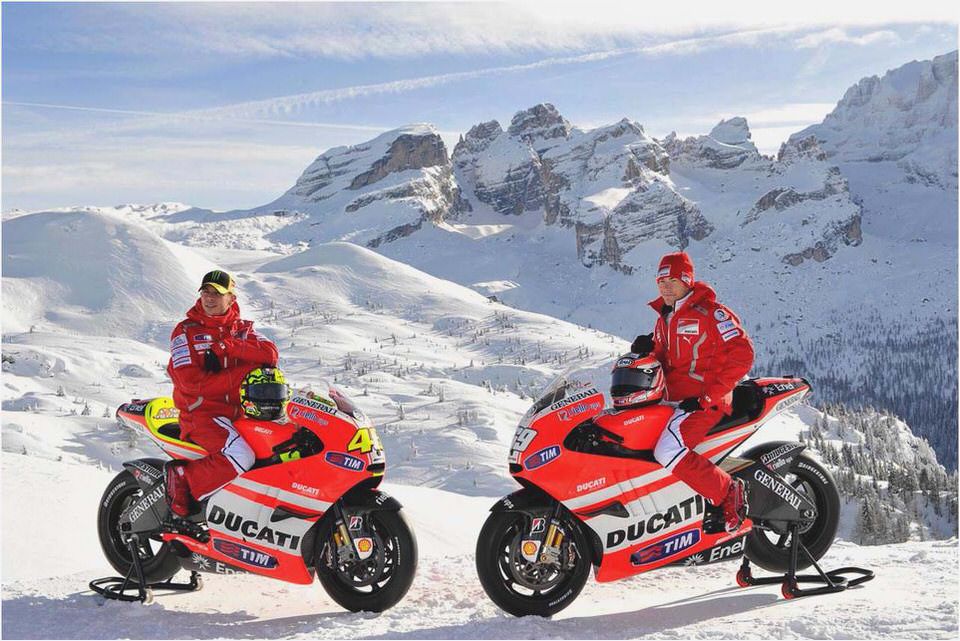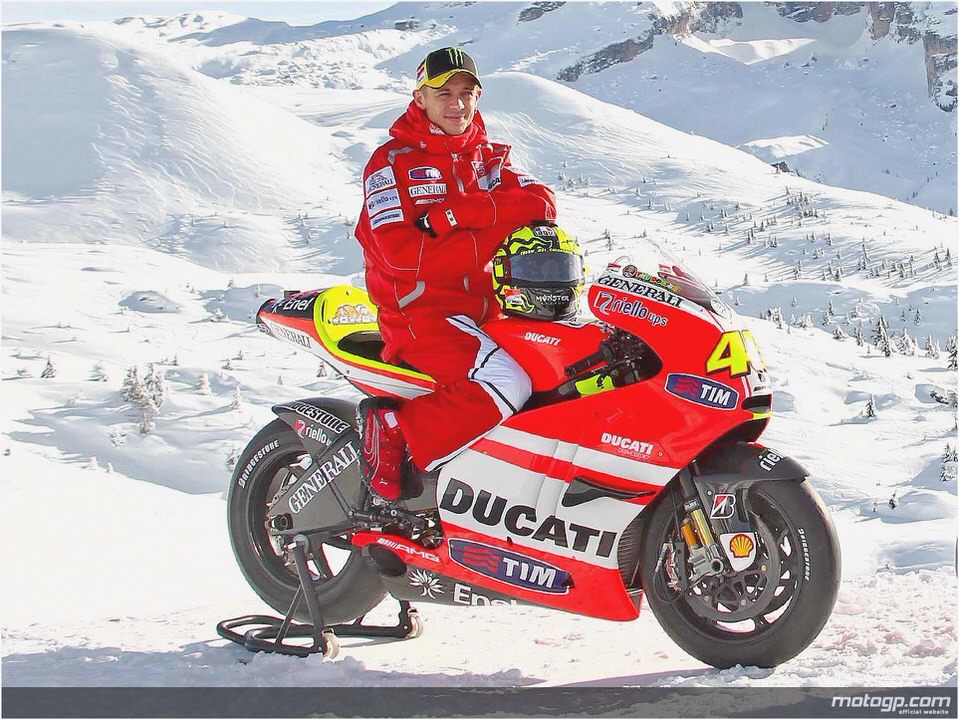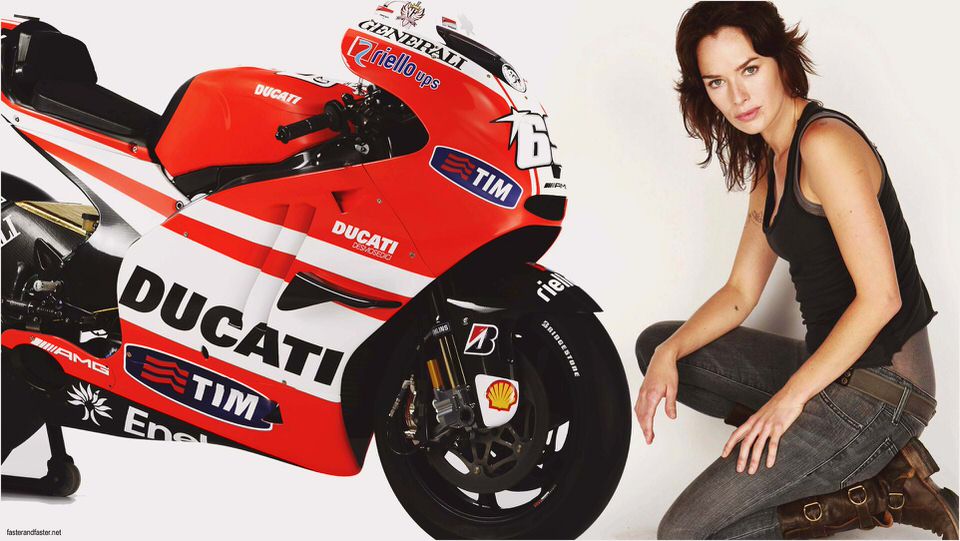 FastDates.com Pit Lane News -New Bikes – KTM
Ducati ST2, ST3 & ST4 Givi Luggage Mounting Kits and Accessories
Geneva Auto Show 2014: New Ducati Diavel Unveiled – Overdrive
Test Ride: 2009 Ducati Multistrada 100 S
Ducati Announces New Monster 1200 and Monster 1200 S: Big Power Nakeds…