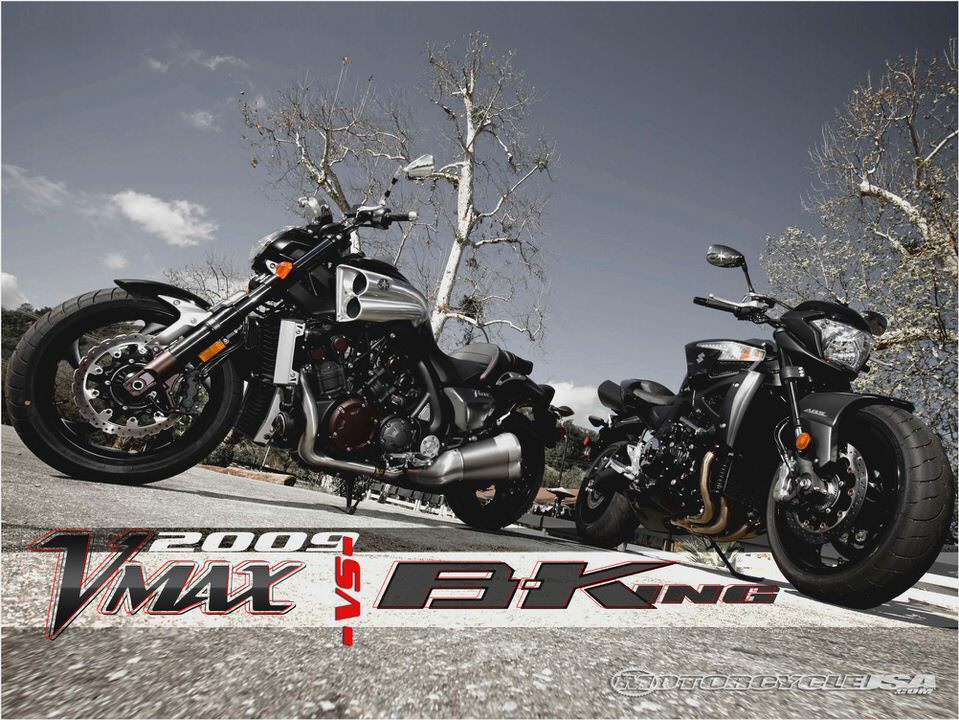 Save to
Updated Sept. 24, 2008 12:01 a.m. ET
A recent downturn in the motorcycle industry after more than a decade of sales growth has bike makers scrambling for new customers. The need to attract attention sometimes results in designs that are hard to define.
Viewed up close it looks, well, scary. If the B-King appeared in a feature film, the villain would ride it. Had Star Wars been a biker movie, Darth Vader would have been in his element astride this Suzuki. The bike is menacing in black and has a mask-like shield around its headlight.
Its pointy stinger tail and overall angular styling would go well with a cape.
After donning leathers and helmet, swinging a leg over the broad B-King and starting its monster motor I felt a hint of the antihero vibe. But I resisted the urge to rev the engine and burn rubber.
Once rolling, I noticed less about the B-King's looks and more about its handling. While it felt a bit clumsy at parking-lot speeds, it got smoother and easier to ride above 10 miles per hour. The wide, easy-to-reach handlebars give the rider good leverage and make the bike seem lighter than its 518 pounds. The B-King is 33 pounds heavier than the Hayabusa despite having shed the bodywork.
Its $12,899 sticker price is also $900 higher.
While ease of maneuvering is welcome, it's not an attribute that's high on the priorities list for prospective B-King buyers. This motorcycle is all about horsepower, attitude and having the alpha bike when meeting other motorcycle packs. With roughly 180 horsepower a few more than a base Chrysler minivan the B-King's acceleration is shockingly quick.
Anyone thinking of buying one should establish a separate fund for rear tires, which this bike is sure shred within a few thousand miles.
Twist the throttle and the response is immediate and strong. Riding smoothly requires a delicate touch because nearly any excessive application of power results in an unwanted wheelie. Even what feels like a smooth and gradual twist produces a few inches of air between the front tire and the pavement.
Two buttons near the bike's fuel filler door are marked A and B. They allow the rider to select A for full power or B for a reduced-but-still-ridiculous level of thrust. Suzuki installed a similar feature on its GSX-R1000 sport bike with the idea of making a powerful bike more user-friendly. The Suzuki representative who dropped off the test bike said I should start off in the milder B mode.
Like most riders, I suspect, I switched to A and never changed back. The B-King is a high-performance machine that isn't meant for beginners and shouldn't be a first or second bike.
It also isn't for tall riders. There is a space below the flared air scoops next top the gas tank where the rider's thighs are supposed to tuck in. But my legs were too long to fit, so my knees stuck out as if I was riding a kid's bicycle. This was disappointing on a bike that is so large in most dimensions.
For riders with a shorter inseam, the bike's low seat makes it easier to handle while stopped at traffic lights.
Ridden reasonably, the B-King is a lot of fun. Its engine sounds smooth and its frame is robust enough to handle the power. It's a pretty good all-around bike for both short jaunts and longer day trips.
The bike feels well-balanced on twisting back roads and has a distinctive design that turns heads.
While people enjoy motorcycling for many reasons, some of the allure is the attention one gets rumbling through town on a good-looking bike. Sure, it isn't the main reason people ride, but I think there is at least a smidgen of exhibitionist in most riders. Riding a motorcycle in a world of cars can be a good way to satisfy our need for attention.
If you need even more attention than most riders, the B-King is for you.
Ford GT (2005)
Suzuki GSX R1000 Review, Suzuki GSX R1000 in India, Suzuki GSX R1000 price…
2002 Suzuki DL1000 V-Strom –
Suzuki Drz 125 Manual Owners Guide Books
2014 Suzuki V-Strom 1000 ABS Review RideApart