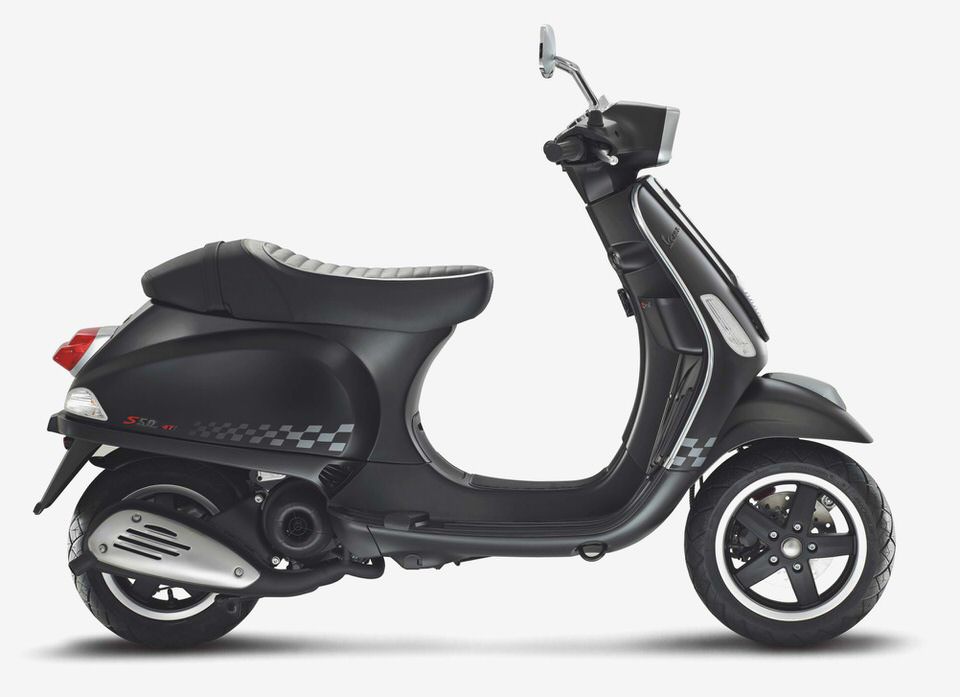 Review of the Vespa S 150
September, 2010
Jordana strikes again! This time, on a new Vespa S 150 equipped with fuel injection. In previous reviews, I have inserted a Jordana Says icon at her contributions. This time, I'm only covering the introduction and then turning things over to Jordana.
I'm sure you'll agree – she did a much better job than I usually do on these scooter reviews. Though she mentions these in the body of the review, I'll just through out the answers to the big questions right away: The 2010 Vespa S 150i has a base price of $4,399, it got about 82 Miles-Per-Gallon during the review, the top speed was 58 Miles-Per-Hour, and the speedometer was a bit under 10% optimistic.
I made a comparison table of the Vespa against the Genuine Buddy and Piaggio Fly and will include that for reference to the specifications.
And now.
Let's face it: there is just something about a Vespa. Though I am by no means a brand snob, there is something about that iconic Italian scooter that feels authentically cool. Maybe I love all things European.
Or perhaps I have been seduced by decades of marketing that tell me the Vespa is the scooter of choice.
Piaggio, the company that produces the Vespa brand, was founded in Genoa, Italy in 1884 by Rinaldo Piaggio, a maker of luxury ship fittings. After World War II, Piaggio began looking for an easily manufactured transportation solution that would help rebuild war-ravaged Italy. The result was the 1947 Vespa (which means "wasp" in Italian).
Jump ahead 63 years and the basic Vespa shape and design philosophy is still intact. Using the "if it ain't broke" approach, the 2010 Vespa S 150ie still has the pressed steel monocoque (think "unibody") chassis utilized by the 1947 models. While great strides in engines, transmissions, electrical components, and braking have been made, the 2010 Vespa lineup still retains the character of its 63-year-old iconic grandparents.
Due in part to its rich history and timeless looks, I admit to being practically giddy when the tangerine orange review Vespa S 150ie showed up in my garage. Since I had never ridden one before, I was terribly curious if it would live up to the high expectations I had for it.
The "S" in the name is a reference to "seventies," as its throwback styling harkens back to the disco era, with a chunky rectangular headlight being its most stand out design feature. Now, normally I don't believe that anything from the decade in which I was born should be considered "retro," nor do I think the 70s have too much we should be bringing back, aesthetics-wise, but the Vespa S is a notable exception.
While it shares the same general classic Vespa silhouette as the LX 150, the slightly nipped in front end with the rectangular headlight and rearview mirrors set it apart from its more rounded counterparts. Not only do I love the look of the matching rectangular mirrors, the larger size allowed me to capture a lot more of the traffic and obstacles around me, which is always a welcome change.
Despite its dashing good looks, I was fully expecting the S to be a bit of a dog in the performance department. With a longer wheelbase, taller seat height and weightier metal construction than my zippy, plastic Buddy 150, but with the same engine size, it was pretty easy to jump to that conclusion. But thanks to a fuel-injected engine, the S made up for its larger size with buttery smooth and responsive acceleration.
I was very pleasantly surprised with the larger Vespa's handling and overall mechanical performance, though cornering and other fine maneuvers weren't quite as tight as the smaller Buddy. Braking was excellent and responsive. The monocoque construction of the Vespa allows it to effectively absorb most road chatter, including even outsized manhole covers that I normally feel.
Design-wise, the larger size took a bit of getting used to. While in riding position, the higher seat height was extremely comfortable, and it felt more secure to have a slightly higher vantage point on the road. Sitting at a stoplight was a different story. Initially it felt awkward to reach so far to the ground, but the feeling disappeared rather quickly.
It bears mentioning for a petite person considering the Vespa S – definitely test out your comfort level with the seat height at a dealership first.
The riding position and the seat are both incredibly comfortable. It felt so ergonomically correct for me I wouldn't have been surprised to discover that the seat was designed by Herman Miller. It isn't – apparently this is a stock Vespa seat, but believe me, you'll think it's an upgrade. Long commutes would be a pleasure. It was like sitting in my favorite easy chair but way more fun.
Adding to the comfort of the scooter is the way the front end, handlebars and controls seem to wrap themselves toward and around the driver. This was a very similar feeling to that of my first car, a 1985 Saab, where all the controls were subtly oriented for the driver's comfort. While I don't find my Buddy at all uncomfortable, the difference was significant. With my Buddy, I sit on the scooter.
With the Vespa S, it felt more like I was sitting in the scooter.
One place I felt the S misses the mark on comfort was the span between the brake, turn signals and horn. While I don't exactly have the hands of a basketball player, I like that I can effectively cover both the brake and the horn on my Buddy at the same time. I simply do not trust other drivers and often find myself prepared to lay on the horn and the brake if anyone so much as thinks about crossing my path of travel.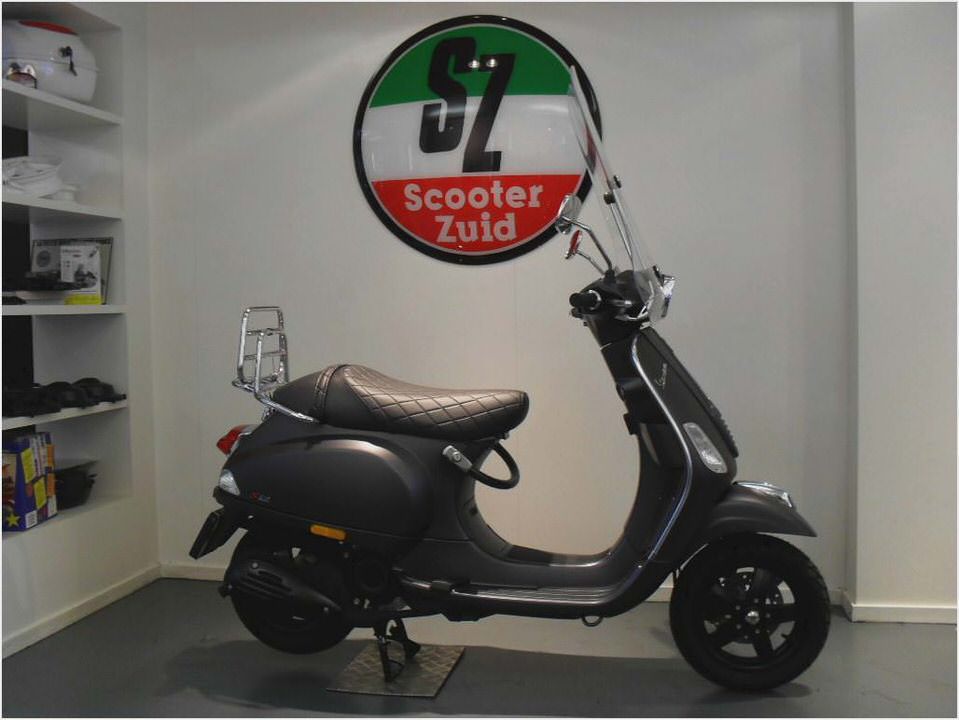 The Vespa's horn was just ever so slightly out of my easy reach.
The remaining controls and displays are convenient. The main display has a large and easy-to-read speedometer, a handy clock, a low-fuel warning light, and a comically detailed gas gauge for those of you who find it pressing to discern between 5/16 ths of a tank and 7/16 ths.
The speedometer runs about 10% generous, which is fairly standard across the scooter board. Top speed is approximately 60mph, plenty for most in-city errands and commuting needs, but substantial enough to handle the freeway if you have a devil-may-care attitude about your life. Do yourself a favor and don't trust the low-fuel gauge.
While I didn't verify its accuracy, I'd rather take 10 seconds to peek in the gas tank than discover it doesn't work at the most inopportune time. That being said, the rather large tank (2.3 gallons) and generous fuel efficiency (
80mpg) will have you going longer between fill-ups no matter which method you choose.
Probably due to its aforementioned streamlined front end, the S does not have a full on lockable glove box like some other Vespas. Similar to the Buddy, this version has an open "pocket" area on the steering column; though don't expect to fit much in there. I could get my garage door opener in one pocket and my small wallet and cell phone crammed into the other.
If you often use your scooter for a morning coffee run, this little storage area will not accommodate your vente latte, or even a piccolo one. There is, however, ample under seat storage and a single helmet lock. There is also a bag hook on the steering column that accommodated my large work bag nicely, allowing it to rest comfortably and safely between my feet.
This gorgeous ride comes in three solid colors (red, black and orange) and two horizontal striped combos (blue-white and red-white) with two-tone seats that will make your heart burst with longing.
The pros of the Vespa S far outweigh its pithy list of cons. It is easily the smoothest and most comfortable scooter I have driven. There is, however, one major con that hasn't yet been discussed: the price. Vespa has a produced a high-quality product in the S 150ie, and with their prestigious name attached to it, they're not afraid to make a profit.
With an MSRP around $4,400 the S will cost you a pretty penny on top of just being pretty.
In most cases, my practicality would take over and I'd say you're just paying for the brand name. However, the performance of the S, its armchair-like comfort and its striking good looks (come on, I'm human) build a strong case for being worthy of a splurge.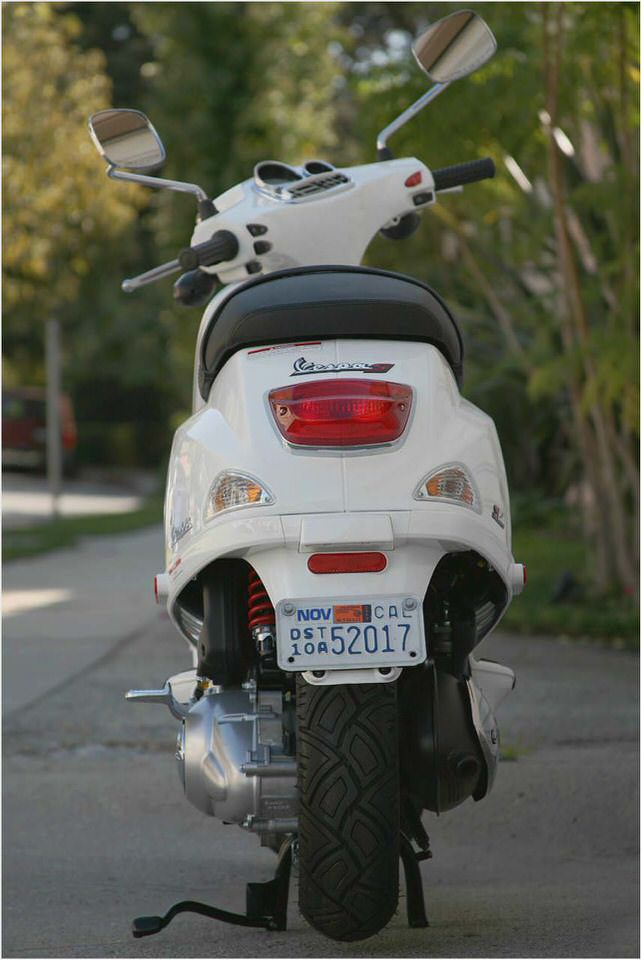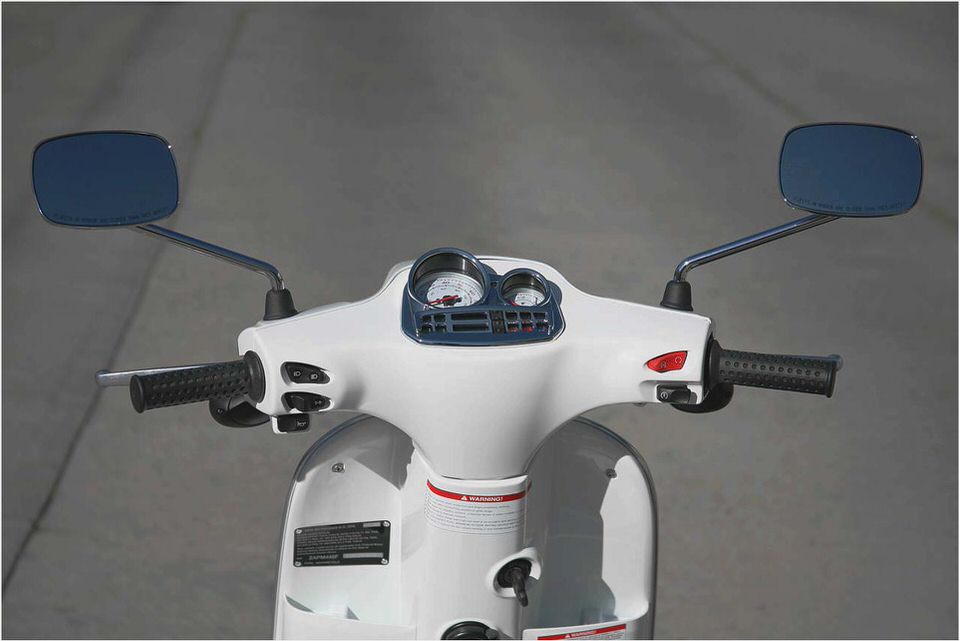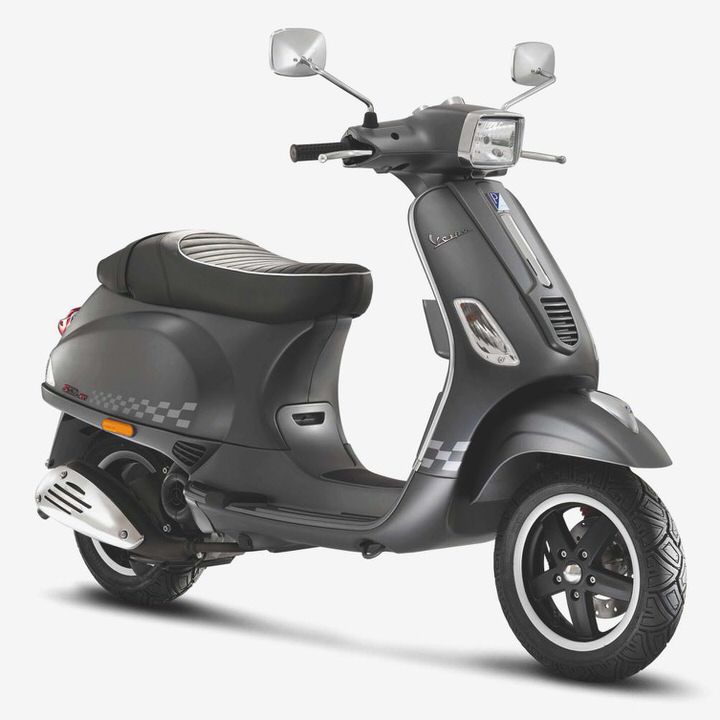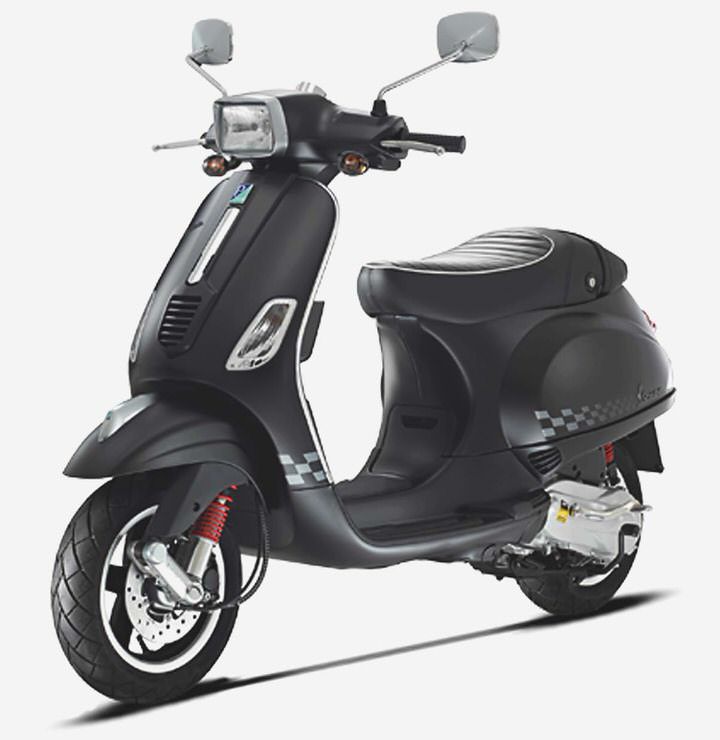 Test Vespa PX 125 2011
MY VESPA SCOOTER CRASH, PLASTIC SURGERY + RECOVERY How To Save Money…
Vespa LX 125 launched in India by Piaggio Review
2013 Vespa GTS 300 SuperSport SE Scooter Review
Wood products if it's hip, it's here Page 2