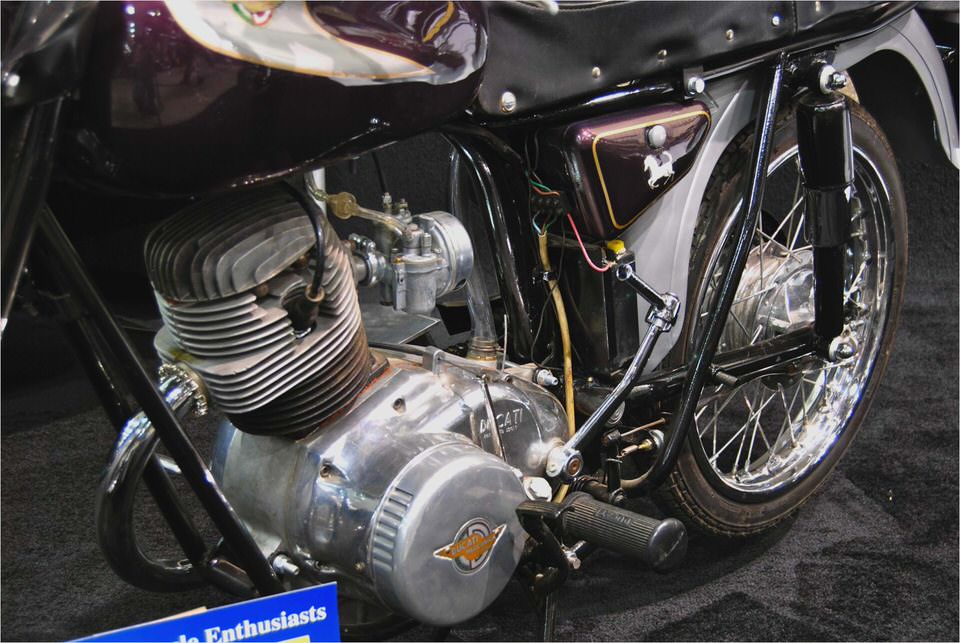 Brief history
Based in Bologna, following World War II, Ducati began to produce motorbikes that were powered by a small single cylinder engine. From the mid-1950s through to the mid-1960s, Ducati manufactured a greater diversity of bikes, ranging from small single-cylinder motorbikes such as the Ducati TS Cycle to thoroughbred racers like the 125 Bronco.
In 1962, Ducati produced the Mach 1 and thus earned a place in motorcycling history. Although derived from earlier 250cc models, the Mach 1 was considerably more tuned and possessed an extra gear. The Mach 1 was by far the fastest 250cc road motorbike available at the time and was able to produce speeds of over 100mph.
In the mid-1960s Ducati motorbikes were selling well in North America and enjoyed similar success in other export markets, including Germany, Australia and Britain. In 1967, after over eight years of development, the first production Desmodronic engine was introduced by Ducati, which would form the blue-print of future Ducati design.
In the 1970s Ducati primarily concentrated on their race bikes, having won a number of the most prestigious motorbike racing awards, including the Imola 200, the Isle of Man TT and the Daytona 200. However, Ducati continued to manufacturer models for the road market and produced the exceptionally quick 1971 Ducati 450 Desmo and the 1973 Ducati 750SS.
Guide for collectors of Vintage Ducati Motorcycles
Collectors can buy vintage Ducati motorbikes at reputable auctioneers such as Bonhams and vintage motorbike dealers such as Cheffins. Vintage Ducati motorbikes are also sold on second-hand sites, such as Gumtree.com, but their quality is variable. An example of this is a Ducati s4rs, which was sold in December 2011 for £6,500.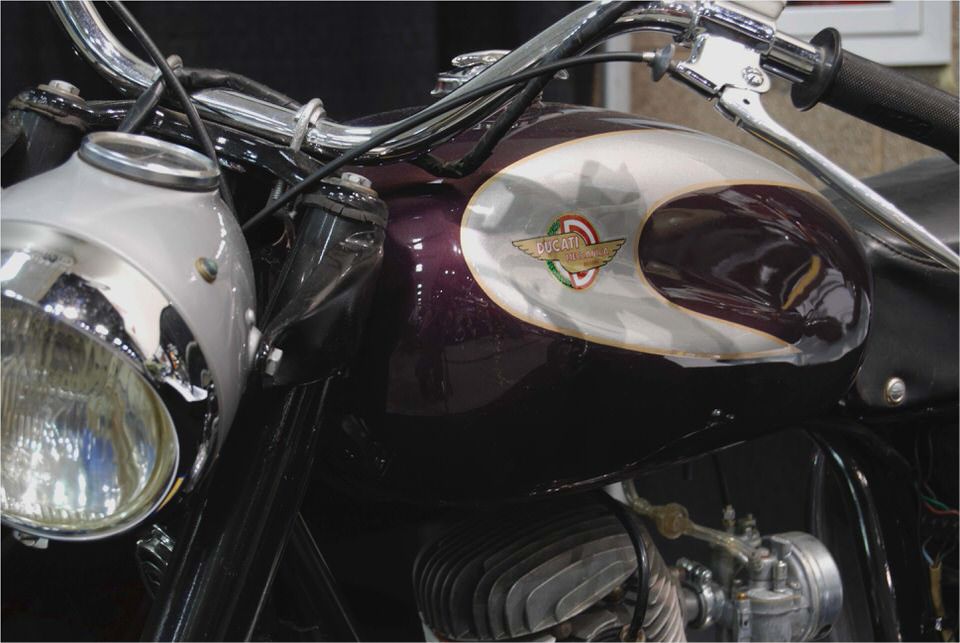 Annual International Motorbike Shows, such as the one held in Stafford, Staffordshire, are also a good place to find deals as they allow collectors to inspect the items personally.
There are a number of online Ducati clubs and forums that specialise in vintage models and are the perfect place for collectors who wish to restore their motorbikes themselves. These are often a great source for dealers, engineers, spare stocking and general information regarding vintage motorbike restoration. Examples of these include Usdesmo.com, Ducatisportingclub.com and ukmonster.co.uk.
Notable auction sales of Vintage Ducati Motorcycles
In May 2004, an original 1975 Ducati 900SS motorbike was sold at Bonhams for $25,300. The 900SS was one of the most single-minded superbikes that Ducati ever unleashed onto the open road and are extremely valuable to collectors and motorbike enthusiasts. Essentially street-legal production racers, a small number of 900SSs were manufactured to celebrate Ducati's victory in the Imola 200 race in 1972.
At the International Classic Motorcycle Show, Stafford, on April 2003, a 1981 Ducati 864cc replica of Mike Hailwood's victorious 1978 Isle of Man TT campaign was auctioned by Bonhams for a realised price £3,450. The replica had been produced by Ducati to capitalise on Hailwood's now famous victory after he had been out of top flight motorbike racing for seven years. Produced and sold directly for the UK market, this item had had only two previous owners and covered fewer than three-thousand miles.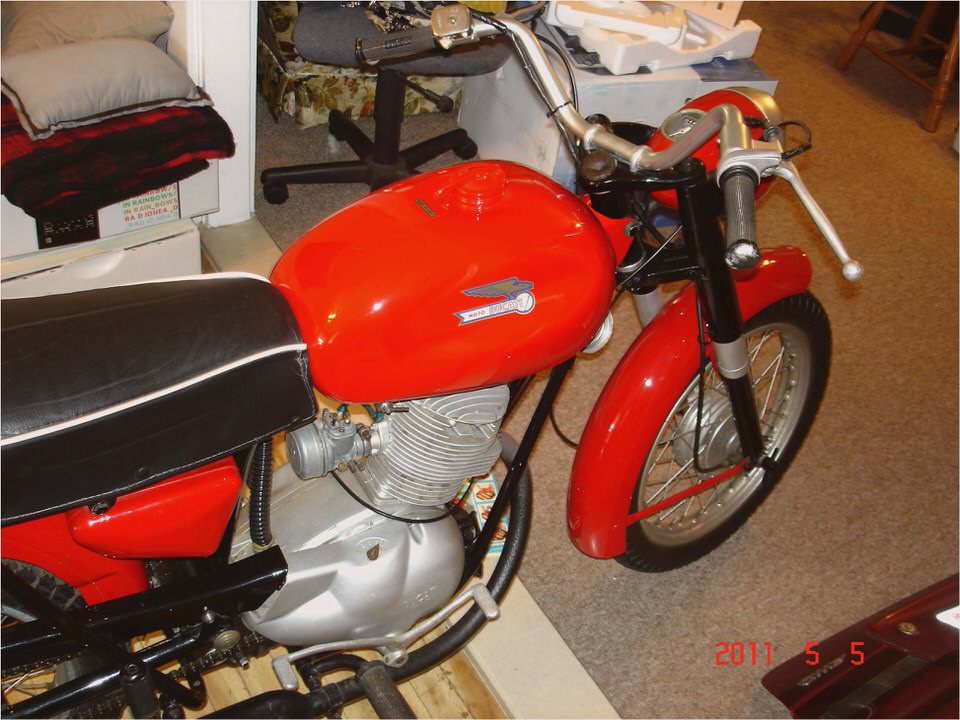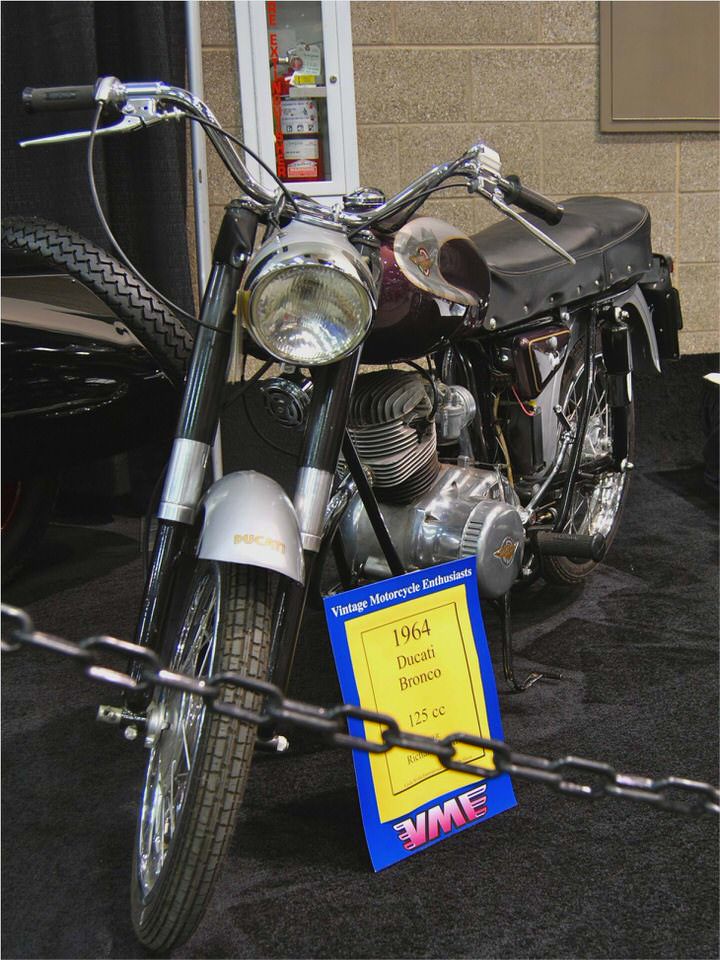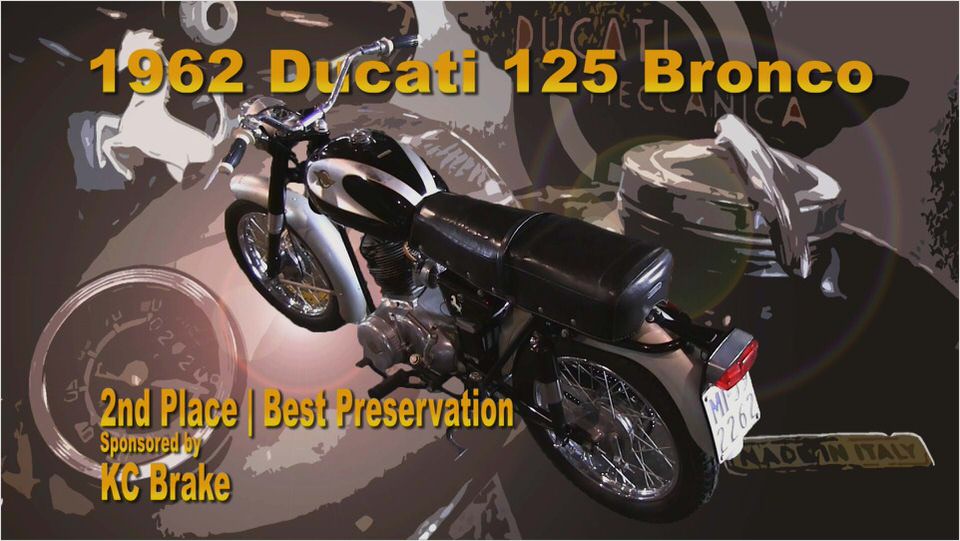 Ducati 916 – kilometer magazine
Ducati 10981198 the superbike redefined
Worcester, MA, BMW, Ducati, Husqvarna motorcycle dealer, Wagner Motorsport…
Ducati Diavel Review Ducati News Today
Ducati 851