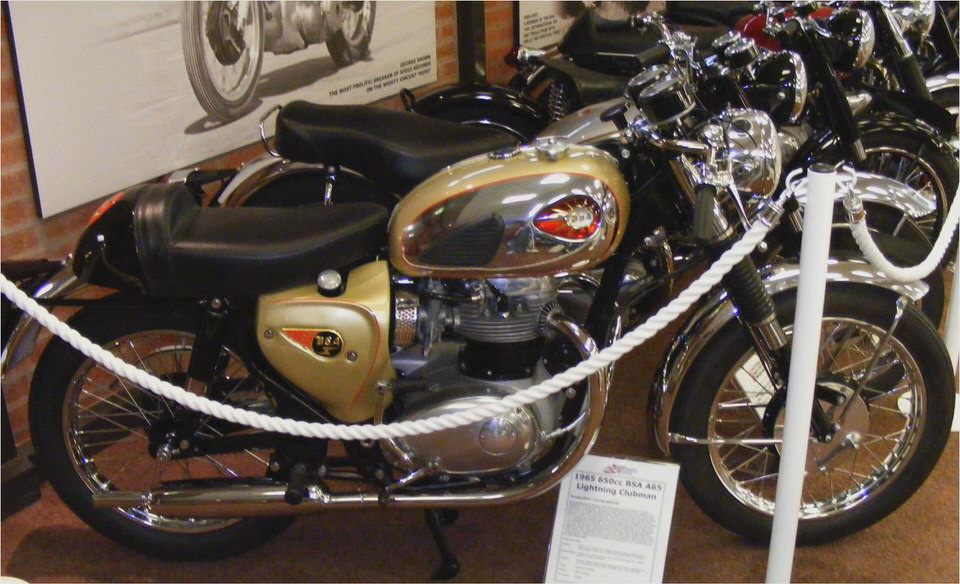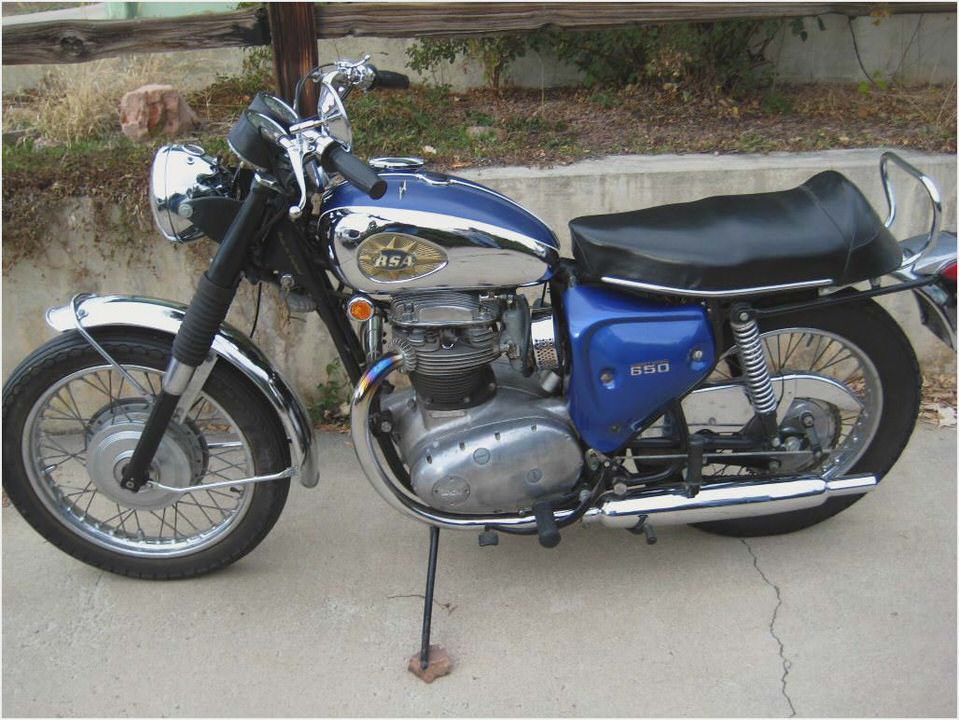 1971 BSA A65 Lightning 650
Each year, the month of March brings the end of winter, the renewal of spring and the Daytona 200. The big race, of course, is only one of the attractions at Speed Week — the Rat's Hole saloon, half-naked women, riding on the sand, alcoholic indiscretion and the classic bike auction round things out nicely. Not to mention a healthy dose of that Florida sunshine.
Fleeing winter's last gasp, I found myself at 'The Beach' in 1999, in fresh possession of two old BSA's, a Thunderbolt and a Lightning, both rough around the edges, running, and cheap. Just my type, you might say.
Upon returning to Pennsylvania, I cherry-picked all of the best components onto one frame and had myself a useable Lightning, one of my dream bikes from back in the day. The remaining bits made up a rougher-but-running Thunderbolt, which was sold locally to recoup some of the initial investment. The secondary investment is often where the major expenses lay, however, and over the years, my typical financially-irrational restoration process took place.
The top end and transmission were overhauled, with bugs exposed and exterminated. New shocks, fork tubes, tires, and cables were supplemented with mufflers and an electronic ignition. A 'home market' four-gallon fuel tank has replaced the diminutive original, adding range and duration. British Racing Green livery, adorned with a Thruxton stripe, add beauty and riding enjoyment. Was it worth it?
RetroTours' motto could be: "We lose money on every bike, but we make it up in volume". Sometimes it is best to ignore the dollars-and-cents terms and just enjoy the historical significance, aesthetics and riding sensations (I keep telling myself). In 1971, BSA and Triumph abandoned their tried-and-true frame design for the (in)famous 'oil in frame' layout. There were two basic problems with the initial re-design which, incidentally, looked far superior on paper.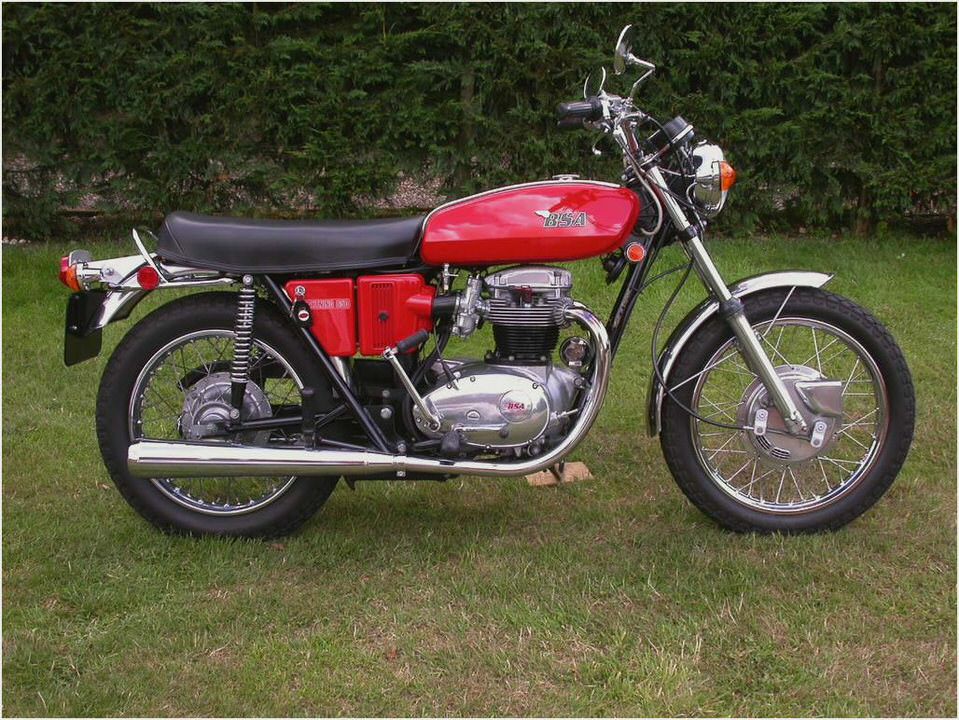 First, the seat height launched to over 34 inches, putting the ground out of reach for most riders. Second minor detailthe engine would not fit in the frame. Once the factory corrected these oversights things worked OK, even though the oil capacity and seat padding had to be reduced a little.
A Good Thing that remained unchanged was the BSA 'power egg', so called because of its streamlined shape. One of the most attractive engines ever, it produced a great sound and respectable power, with easy kick-starting and a smoothness uncharacteristic of a big vertical twin.
As a package, the Lightning is an everyman's bike for everyday use. Not the fastest or flashiest but it gets the job done, and its spot-on steering geometry and light weight endear this machine to all who ride it. Brakes and suspension could politely be called adequate, and the pretty conical-hub front brake was sometimes referred to as a 'comical' hub due to its spotty friction.
Like most British bikes of yore, though, once a knowledgeable individual has rebuilt practically everything with great care, it works pretty darn well for a while. The Lightning may lack in comparison to new bikes in absolute reliability, smoothness, or oil-tightness. At the right pace and on the right road, however, its comfortable riding position and natural beauty are intoxicating, as is the sheer pleasure of riding a torquey 45-horsepower motorcycle that weighs less than 400 pounds and steers properly.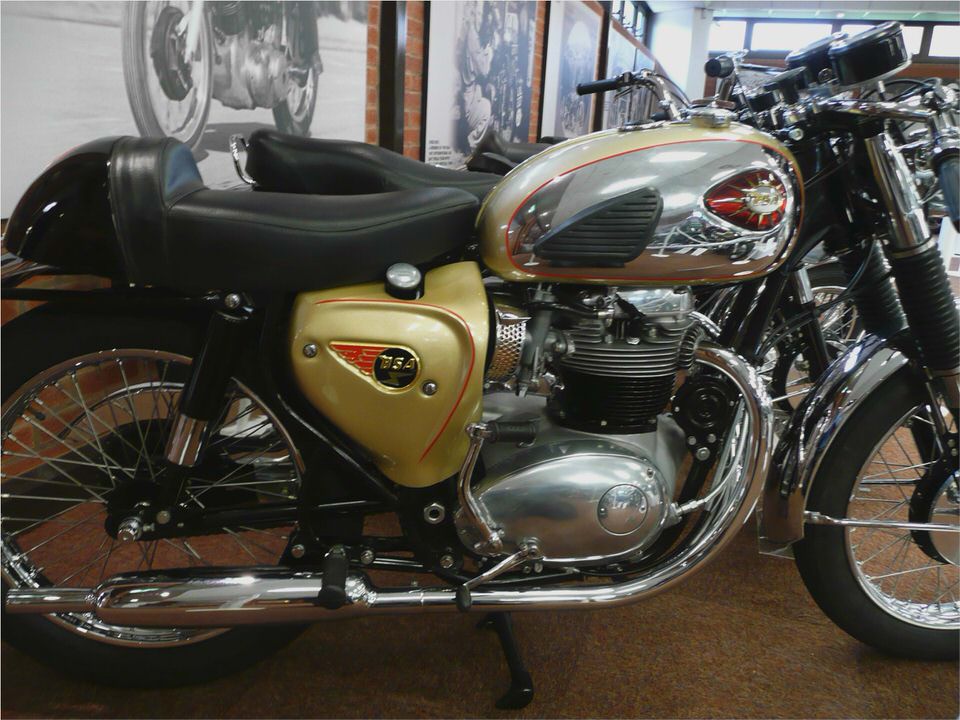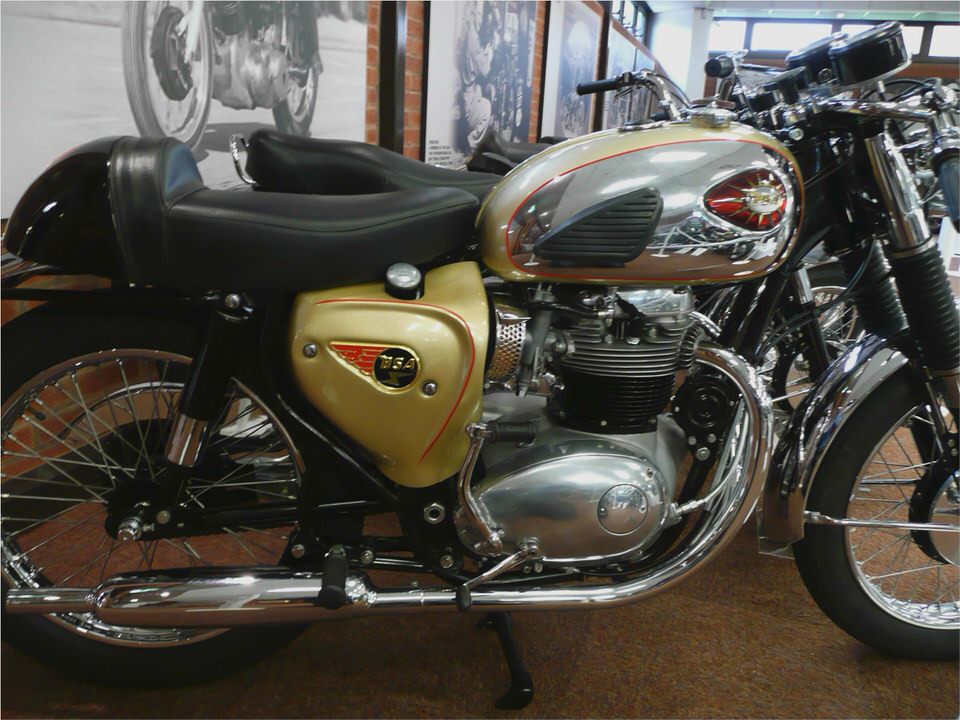 Bsa A65 Thunderbolt Big Bore Kit, Cheap Bsa A65 Thunderbolt parts.
BSA A7 – Wikipedia, the free encyclopedia
Do Bsa Db32 Come With Rrt2 Gear Box Classic Bikes
BSA Gold Star – Classic Motorcycle Guide – RealClassic.co.uk
1967 BSA B44 Victor GP Moto-Crosser – Auction Lot – Motorbase