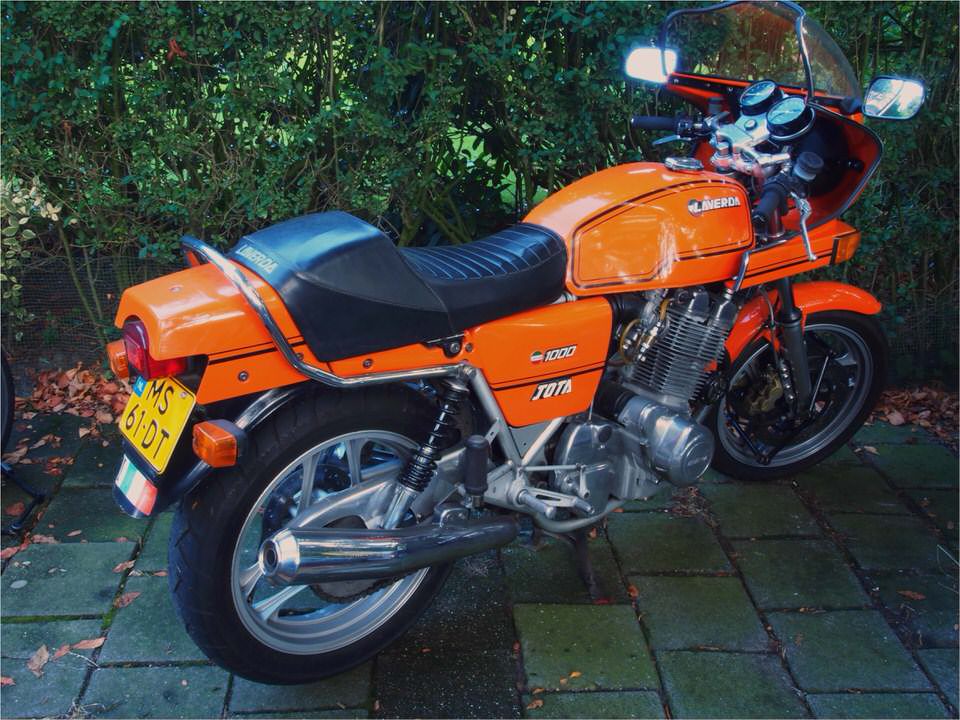 1981 Laverda 1000 Jota
Text: Robert Smith • Photography: Robert Smith
Any color as long as it's black. Not surprisingly, it was in the psychedelic seventies when motorcycle manufacturers first broke with the tradition of black-painted frames. First came BSA's dove grey, intended, it's said, to reprise the company's titanium-tubed, motocross bike frames. Then came Ducati's teal-framed silver 750SS.
But perhaps the most successful color combo was Laverda's pairing of the company's racing orange with the sleek silver tubes of its mighty muscle bike, the Jota.
The Bikes from Breganze
Pietro Laverda founded the eponymous Breganze, Italy company in 1873 to manufacture farm machinery. In 1948 his grandson Francesco built the first Laverda motorcycle, a 75cc four-stroke intended for his own use. Devastated by war but fired with renewed vitality, Italy was undergoing its reconstruzione, and demanded cheap, economical transportation. Soon, Francesco's neighbors wanted his sturdy little bikes.
Incorporating motorcycles in the company's output was not a great stretch, and an initial batch of 500 bikes was produced in 1951.
Now committed to motorcycle production, Laverda needed sales, and selling motorcycles in Italy means going racing; so Laverda entered a 75cc machine in the 1951 Milano-Taranto race, and though carburetion problems forced its retirement, the bike proved competitive. In the same race two years later, Laverdas filled the first 14 places in their class! More success followed for Laverda in the 100cc class until 1956, when overhead camshaft Ceccatos and Ducati Mariannas (both Fabio Taglioni designs) began to dominate the class.
With its farm machinery business, Laverda was able to survive the Italian motorcycle industry's 1960's slump, as many Italians traded their bikes for a Fiat Cinquecento. After spending time in the U.S. Francesco's elder son Massimo correctly anticipated the motorcycle market's shift to larger capacity bikes.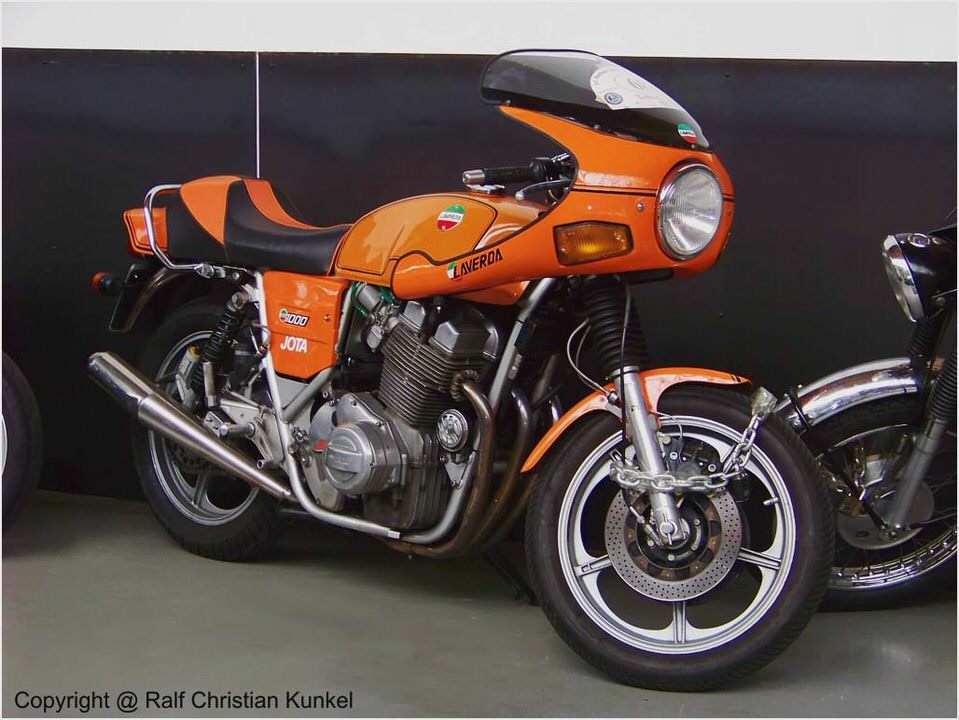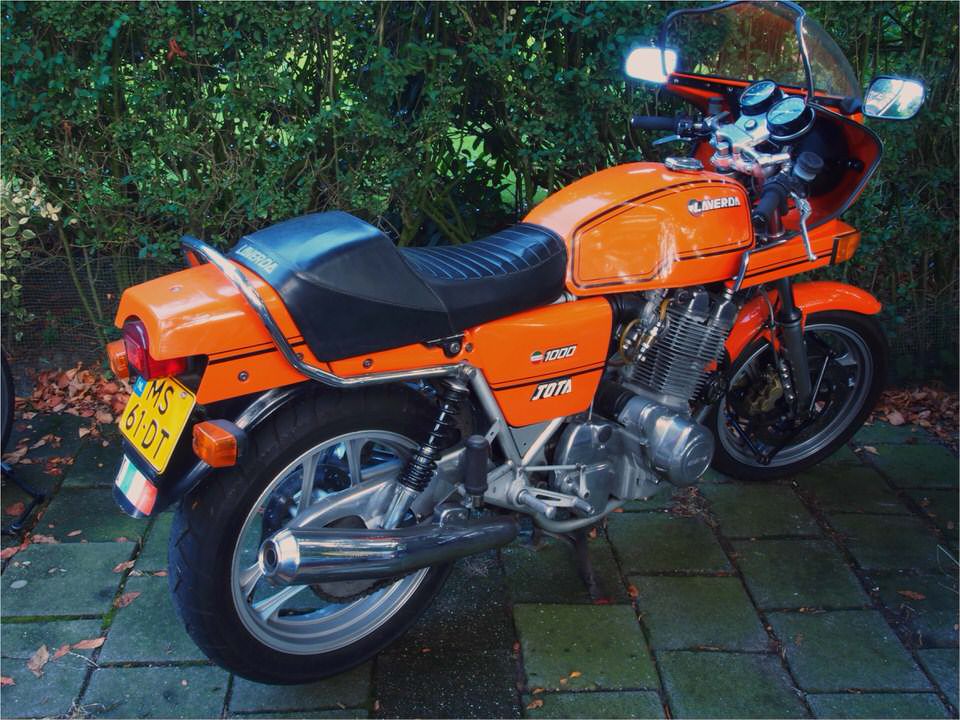 The Laverda 650, first shown in 1966, borrowed engine dimensions of 75 x 74mm from the same-size BSA twin, but took its 180-degree crankshaft and single overhead camshaft from Honda's 305cc CB77. When the bike came to market in 1968, the bore had become 80mm for 750cc, and the crank spacing 360-degrees, like a British twin. A heavy dual backbone frame suspended the engine and helped damp vibration.
Further tuning produced the 750S of 1972, and with the introduction of Laverda's own drum front brake came the 750SF, then the SF2 (with disc brakes), and finally cast wheels (also of Laverda manufacture) yielded the SF3.
(End of preview text.)
For the complete article of the riding impression(s) and technical specifications, please purchase the July/August 2006 back issue.
Buy Digital Back Issue | $6.95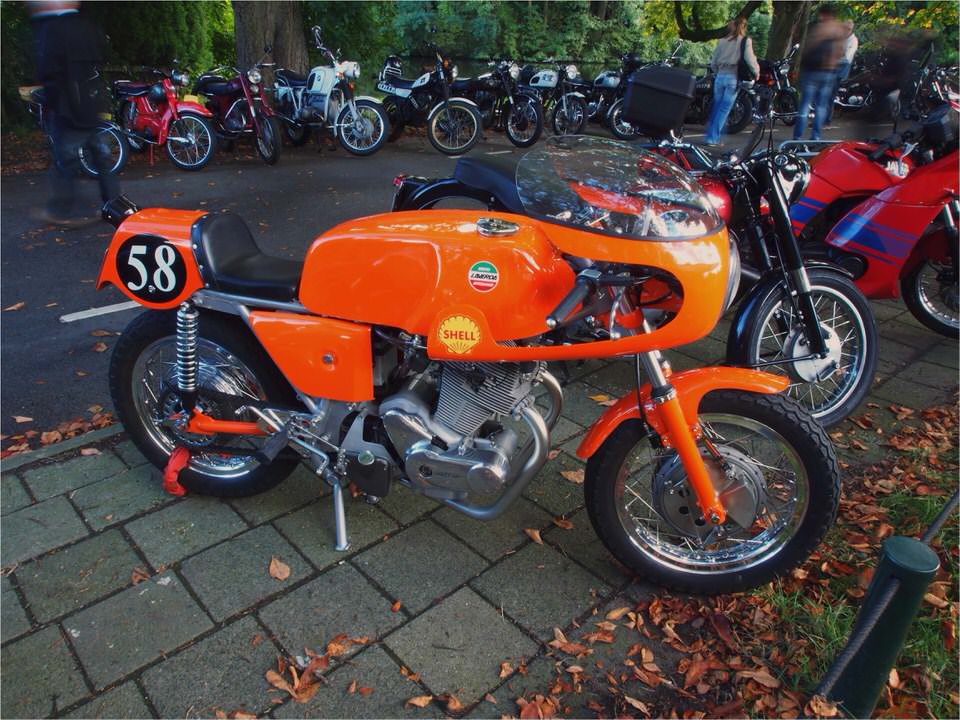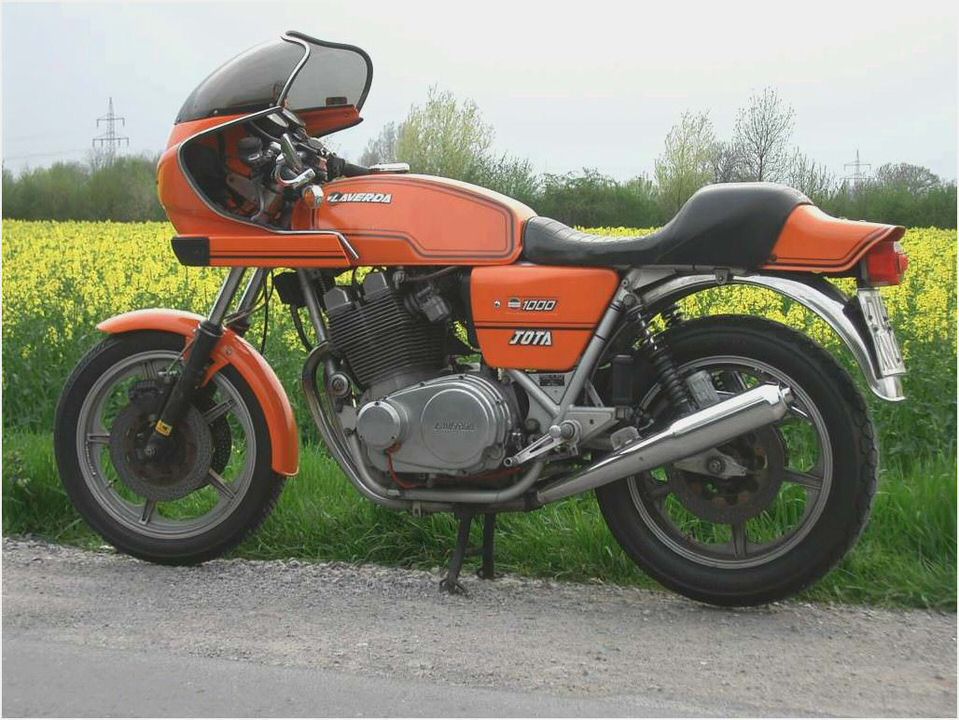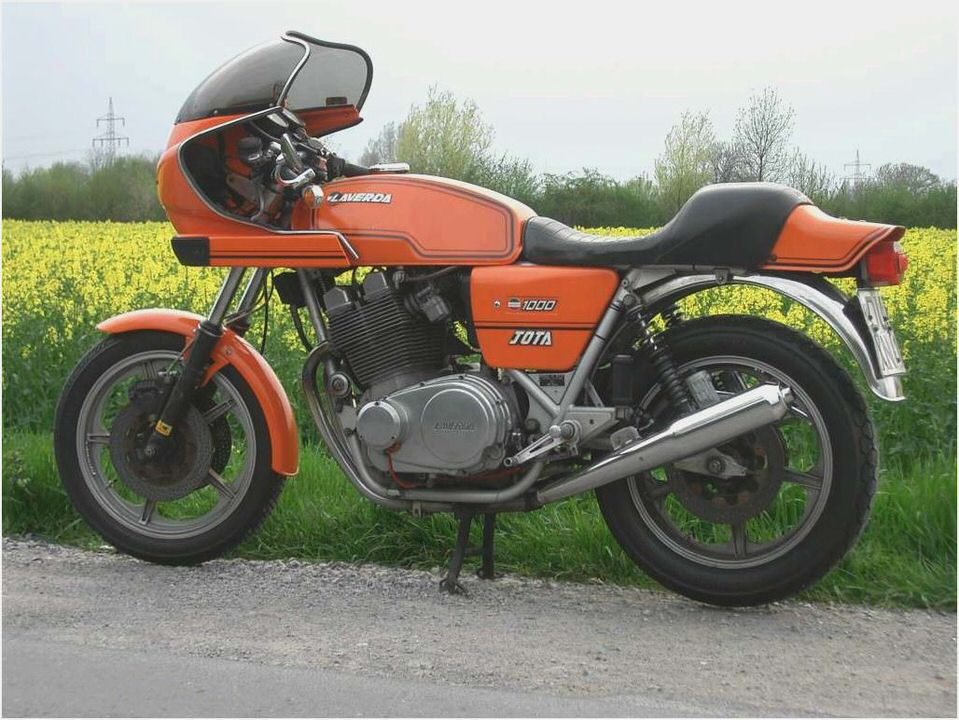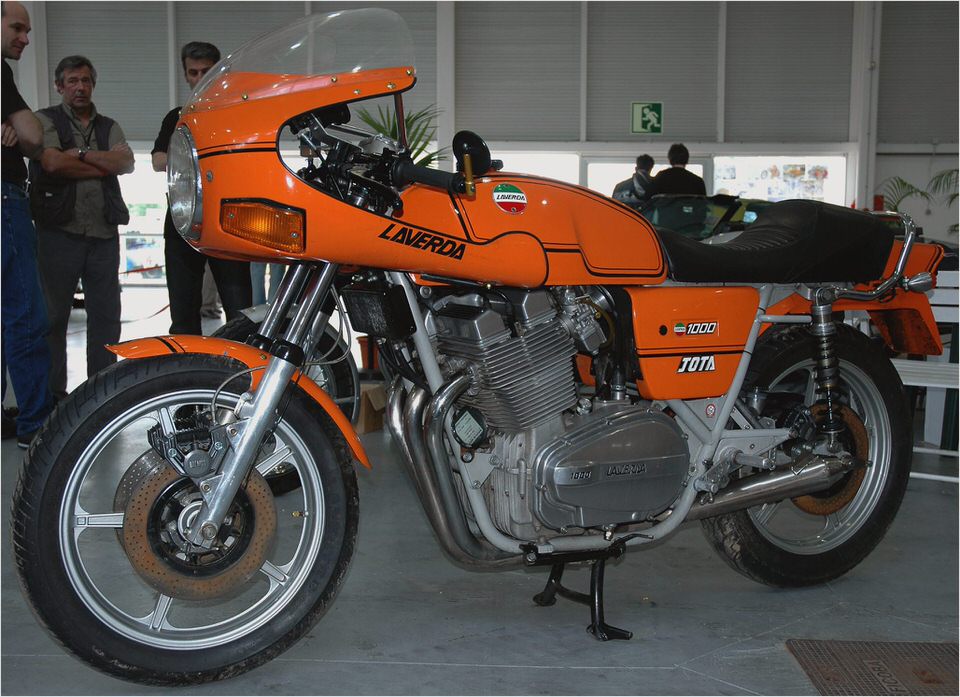 Laverda in New Zealand – History
The Laverda Twins & Triples Bible: 650 & 750cc Twins – 1000 & 1200cc Triples…
Mybikes2
BreganZane – Live Laverda!
1983 Laverda RGS 1000