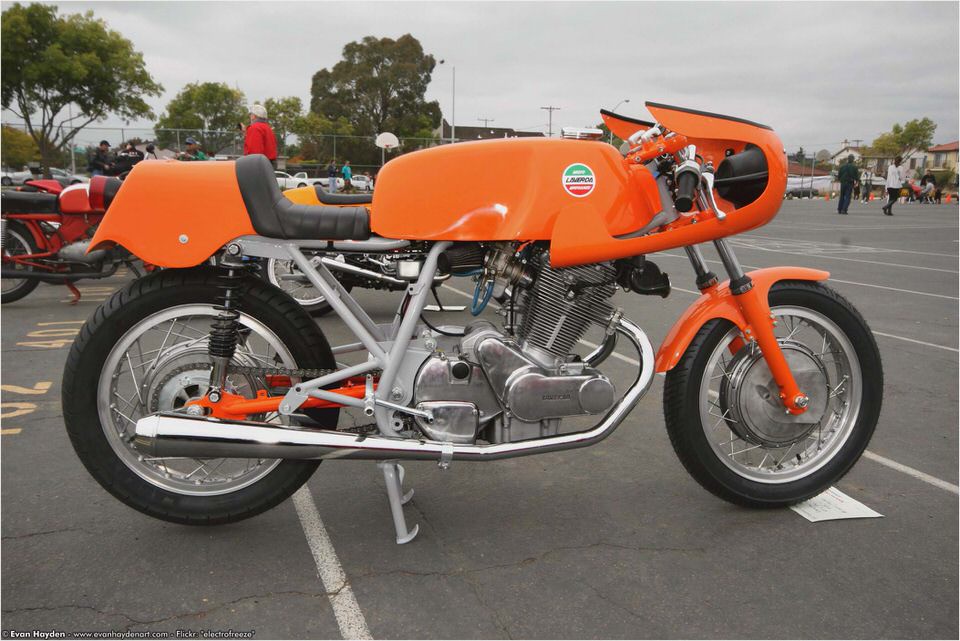 1984 Laverda RGA 1000 Sprint for sale on eBay
Month in Review: June 2013 Sales Report
Welcome back to our latest sales report, where savvy buyers and sellers keep an eye on market values. We blogged a record 60 bikes in June and readers purchased 14 bikes in total.
1999 Laverda 750S with 2700 Miles in Pennsylvania
Month in Review: May 2013 Sales Report
Before it turns into a pumpkin: 1982 Laverda Jota
This is not a motorcycle for sale. This is more like a love story. In the motorcycle-themed version of Cinderella, this would be the pumpkin turned chariot.
No mice needed to pull this one around, as the big Laverda is well-known for the quality and quantity of its power. Swap some boots and leather pants for the glass slipper, and your story would be complete. Ah, but this 4,000 km tale is better told by the seller.
From the seller:
THIS is the one you've been waiting for, a Jota in Immaculate condition.
BIG ORANGE EYE CANDY is how some people have described this beautiful machine.
This actual bike was on display in the 2011 exhibit of Classic Motorcycles at the Simeone automobile museum in Philadelphia Pennsylvania. (Photos 1+2) It shared the stage with some of the most rare and beautiful Italian motorcycles ever made.
A 1982 Laverda Jota with only 4172 Kilometers, that's ONLY 2587 Miles!
That mileage figure is absolutely correct because I am the one and only official owner of this bike.
I purchased this bike in 2001 from a gentleman who was the North American importer of all Italian Motorcycles.
This bike had only 25 KM on the Odometer at the time I purchased it. It was stored in his heated warehouse, along with about 100 other rare and classic Italian motorcycles that had never been titled. I was the first person to officially register, title and ride this bike in the summer of 2001.
More from the seller:
Included in this auction will be every book and manual I have acquired through the years. Every Part that I have removed, replaced, or upgraded will also be included in this auction. There are hundreds, if not THOUSANDS of dollars worth of extra parts included here.
Check the photo of all the parts laid out, there's a bunch.
This includes the original fairing which I removed early in my ownership, simply because I prefer the look of a naked bike. It is in near perfect condition since I kept it indoors for the past ten plus years. The windshield was replaced on the fairing early on before I decided to remove it altogether.
The original windshield was cracked, hence the replacement, but it too, is included. All the original hardware to mount the fairing is also included.
The original mufflers were replaced with Jota cans, which basically are empty without baffles. This gives the bike a very nice sound without being obnoxious. Original mufflers are included and also are in near mint condition.
In early 2011 the clutch seized up on me and had to be replaced. If you know these bikes, you are probably aware that this is a common problem when the bike is not run for an extended period. You also probably know that in 1982, Laverda was the first manufacturer to offer a hydraulic clutch. Well being the first is not always a good thing.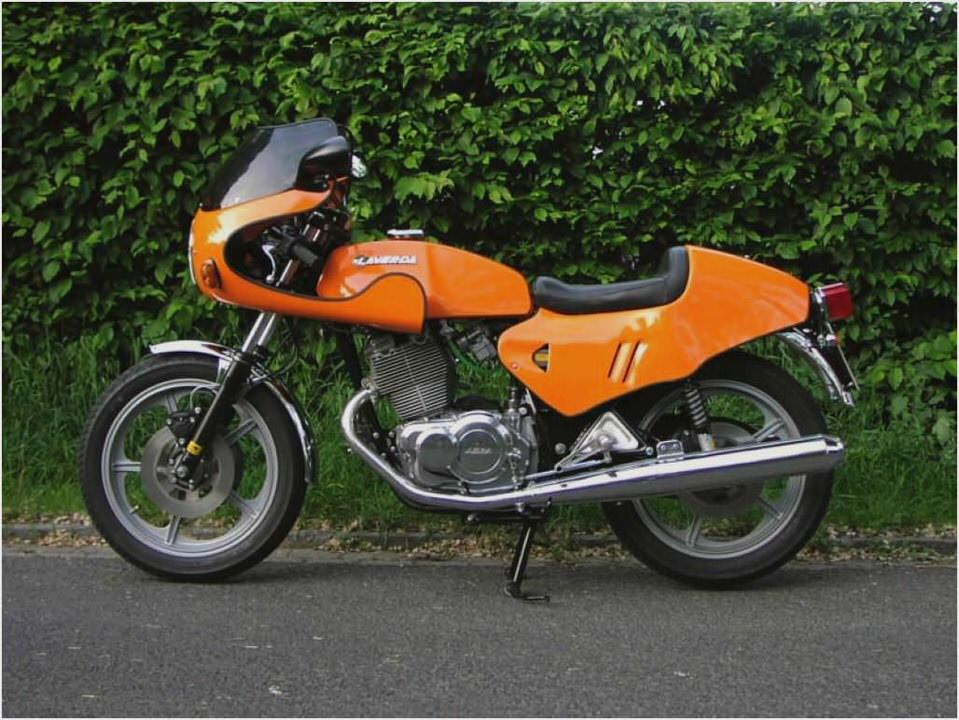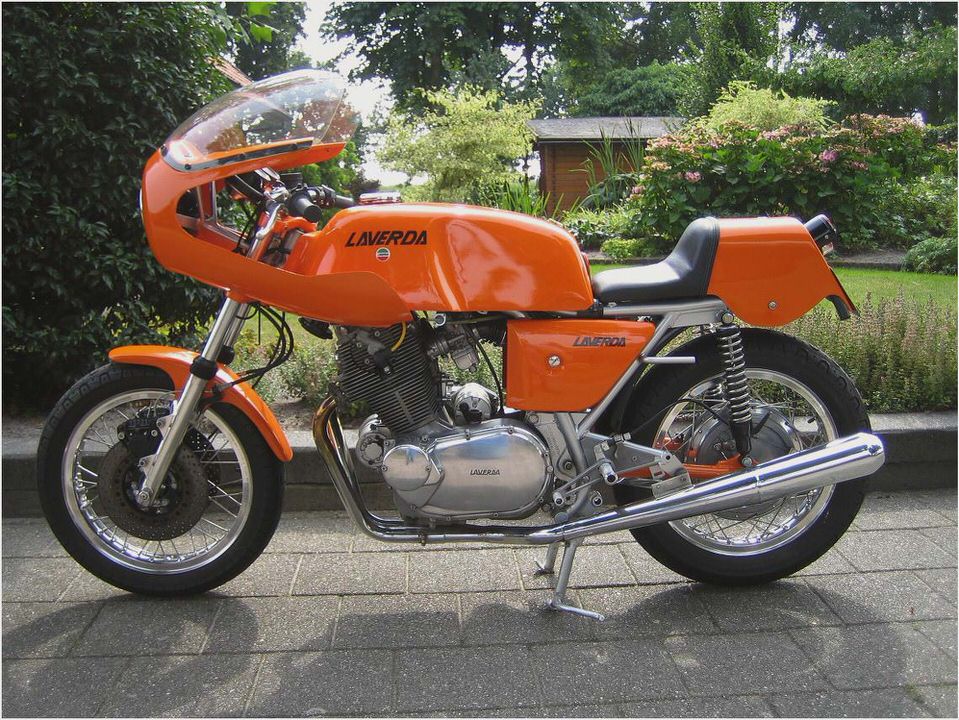 Those hydraulic clutches were notorious for leaking, as was the case here. I decided that as long as had to replace the clutch, I would replace it with the traditional cable actuated version. I also opted for the easier pulling, longer lever version, which makes a huge difference in the amount of force needed to pull in the clutch.
All the original hydraulic clutch parts will be included in the sale as well as an extra manual clutch cover.
There are two seats included in this auction. The original Bum Stop saddle which currently is not installed on the bike and the replacement 2 up saddle I installed so I could take on a passenger. Both saddles are in fantastic shape.
Still more from the seller:
The original Bosch ignition was replaced by a more reliable DMC ignition.
The original tires were replaced with Michelin Macadams soon after I bought the bike in 2001. So there are only about 4200 kms on them. I do NOT have the original tires.
I replaced the original turn signals with a vintage set of chrome Lucas signals. They are much better looking in my opinion than the originals. The originals are also included in the auction.
All lights and signals work properly.
There was a side kickstand that I installed at one point, but I decided to remove it as I heard they were unreliable. The sidestand will be included and could be installed again very easily by the new owner but I would not recommend it. The center stand works very well and is more than adequate for most situations.
The carburetors were rebuilt back in 2002 or 2003. They have been running fine since then.
It is difficult to find a Laverda in this condition. In general, original condition Laverdas do not come up for auction very often, much less museum condition bikes. This particular Jota looks the part, and the very organized owner clearly loved the bike. This is the kind of opportunity you look for.
Bidders seem to agree, with the current price at auction up to just under $12k at the time of writing. There is still a reserve in place, but I suspect this one will run up quite a bit higher before it is over. Click the link to jump over to the auction . and let us know what you think!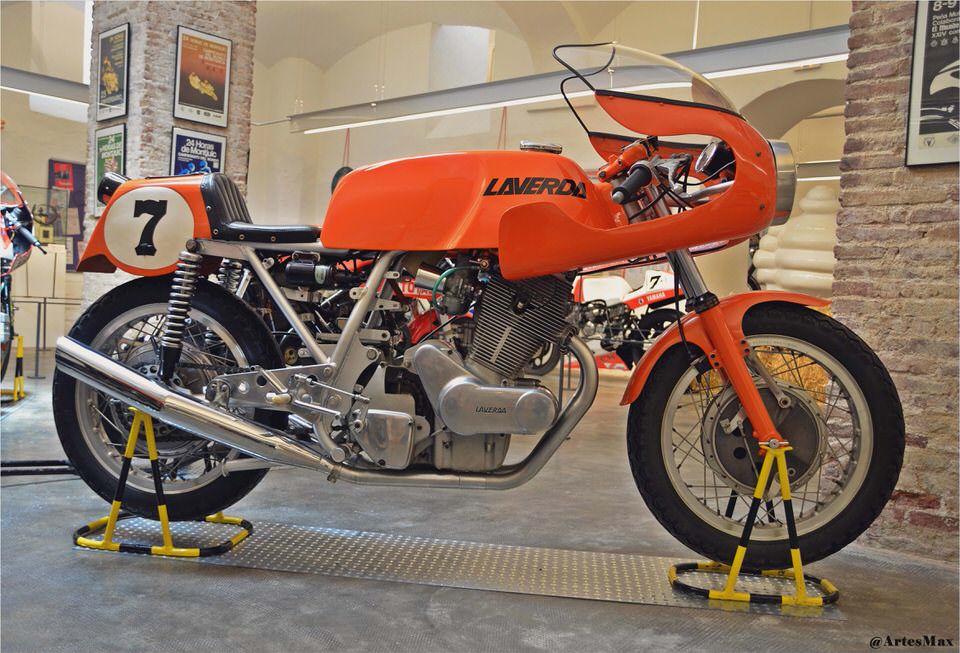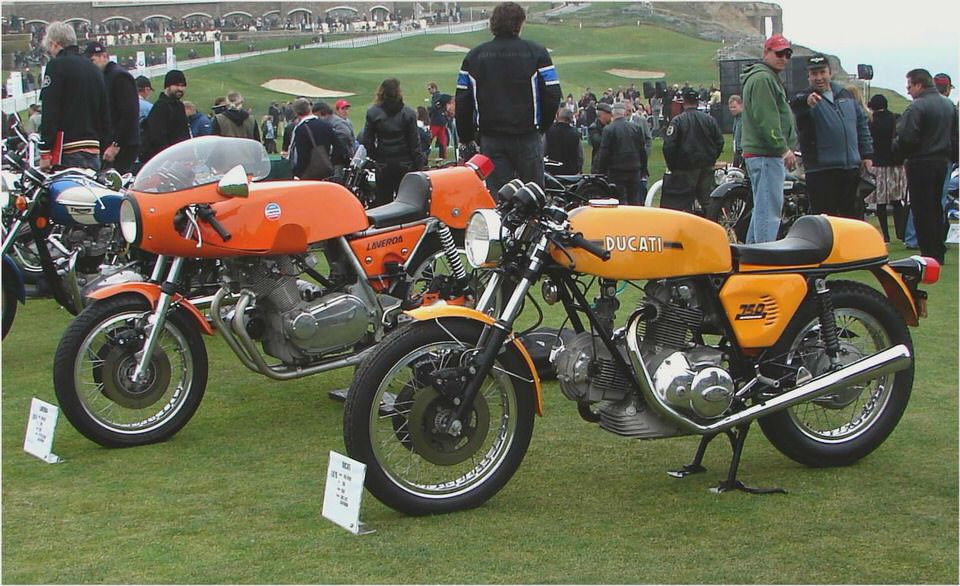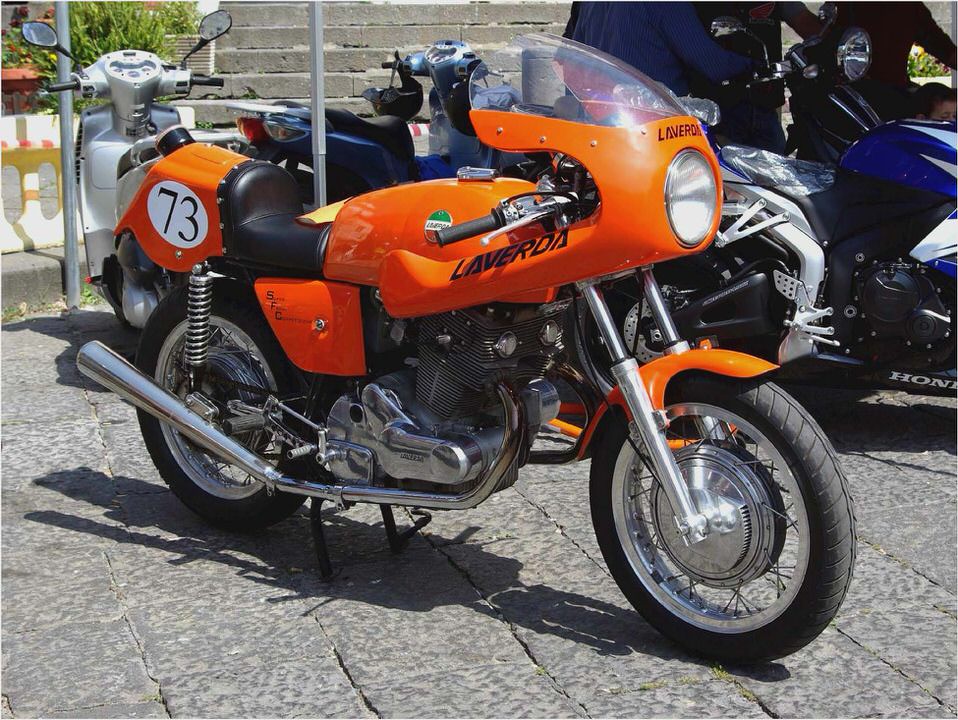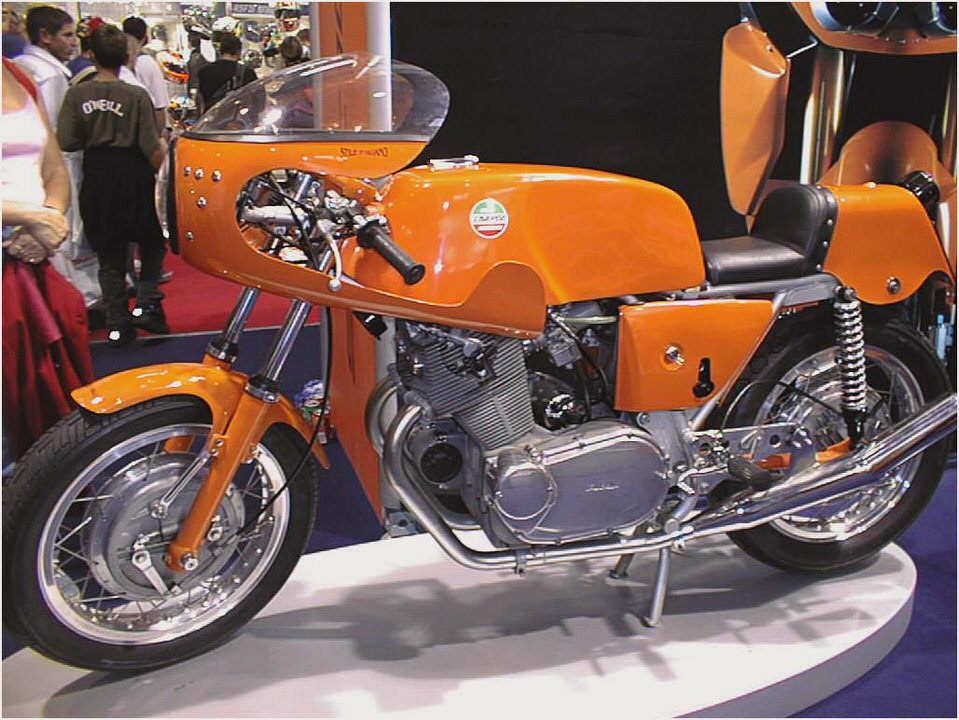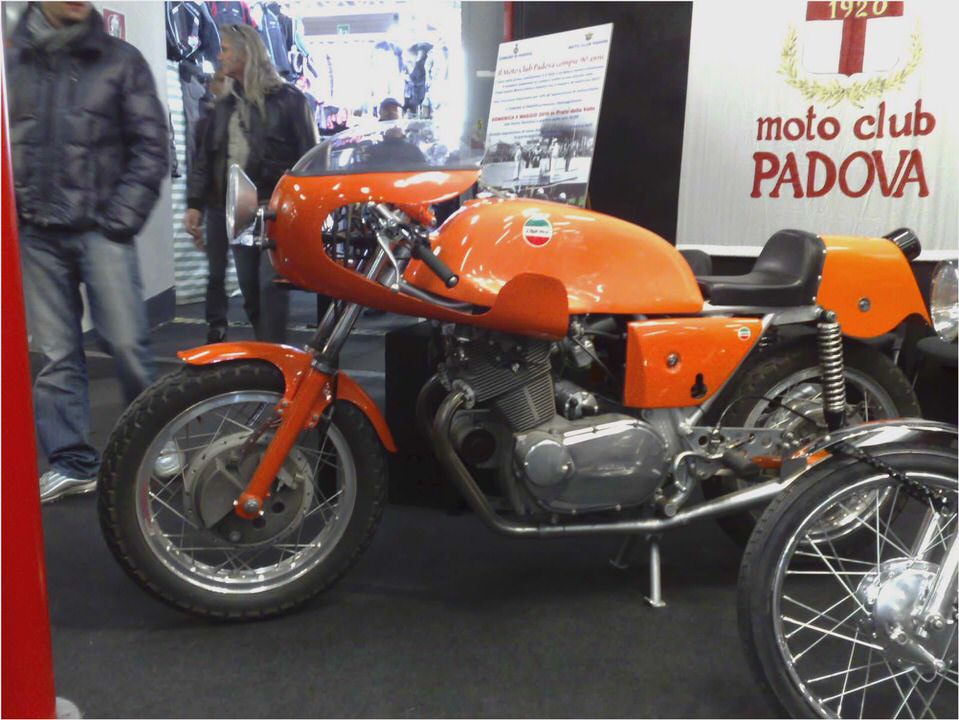 Allumagegb
BreganZane – Live Laverda!
ILOC (Laverda) – Buying a Laverda
Laverda 750S Formula (1999)
Wrenchmonkees Laverda 750