Motovation – Ducati Streetfighter S
This bike was modified in 2010 by Motovation Accessories out of Austin, Texas. It started out as a stock black Streetfighter S that was purchased from Ducati Austin and it didn't stay that way for long. Roland Lee of Motovation said that:"The moment we saw the Streetfighter we realized it was a great canvas to showcase what could be done with top-shelf components and nice paint.
Our goal was to build something truly unique with readily available components so anyone with a vision could follow suit.". That's how pretty much the entire Rizoma catalogue of parts, from rear sets to engine covers, found their way on the Motovation build.
While the fear of ruining such a perfect machine might stop many owners from modifying their own Streetfighters, Motovation jumped right in. However, it is very tough to modify a machine that has been built in its perfect form, and yet very easy to make it less appealing through a somewhat weird paint job.
Looking quickly over this build, this Streetfighter reveals an extensive list of carbon fiber parts in the form of BST wheels, Termignoni pipes and other bits like the fenders, undertail and side panels. Motovation is an US importer of Rizoma, and it made perfect sense for them to showcase the clear timing belt covers, the gold anodized bars, billet reservoirs, LED blinkers and the open clutch cover.
This brings us to the paint, which I particularly don't like. The so-called 'frost effect' that looks more like a zoomed in fiberglass texture doesn't really find its way on this build and neither do the rest of the metallic colors and gold foil and pin striping. The bike was painted by Southern Metal Choppers in Austin, Texas and they do have some work under their belts in Choppers area.
I personally would have gone the "less is more" route in the paint department, to really show off all that carbon fiber I would have stayed in a single color and close to the stock black.
Roland Lee also said: "We wanted something that was crazy but not so much as to take away from the already stunning Streetfighter. So we went with a dark look and small details like gold foil inlays, hand pin striping and subtle crystal texturing so that every time someone looked at the bike, they saw something new…". Maybe it's just me but this paint job would have been at home on a Chopper with pin striping and gold foil  inlays.
However as I said in other posts, in matters of taste there's no dispute. Check out the gallery for the rest of the pictures.
Lis of Modifications:
Custom Paint by Southern Metal Choppers
7 Spoke Black Mamba Carbon Fiber Wheels by BST
Ducati Performance Termignoni Carbon Slipons
Ducati Performance Quick Release Fuel Cap
Ducati Performance Racing Seat
Rizoma Billet Clutch Cover
Rizoma Billet Pressure Plate
Rizoma Adjustable Folding levers
Rizoma Circuit 851 mirrors
Rizoma Mirror Adapters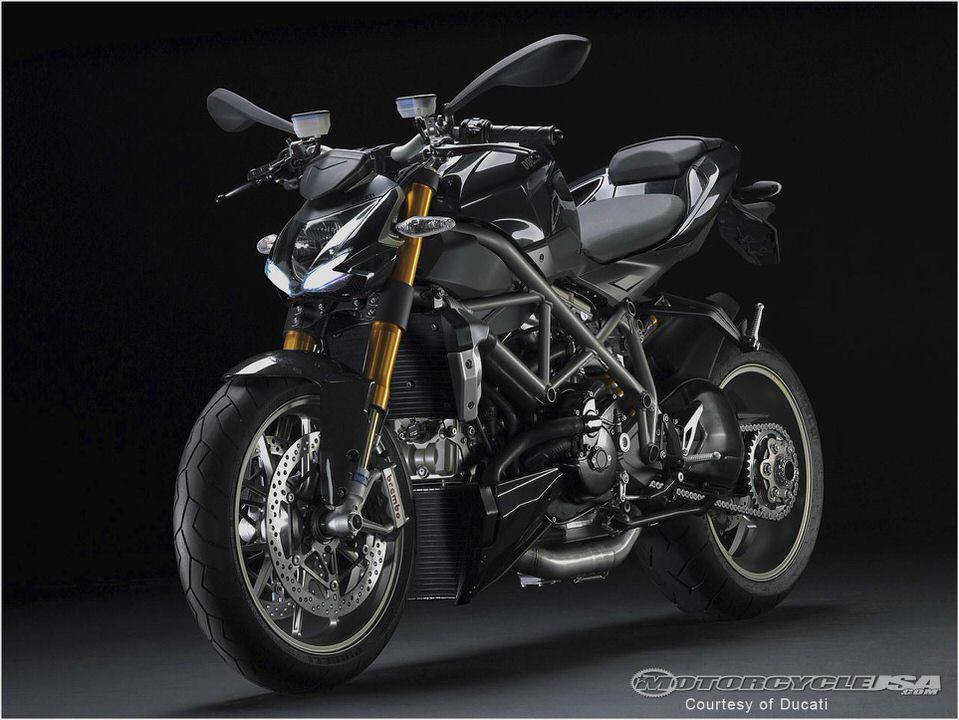 Rizoma Lux Billet Grips
Rizoma Billet Fluid Reservoirs
Rizoma Billet Oil Filler Cap
Rizoma Billet Sprocket Cover
Cox Oil Cooler Guard
Motovation Frame Sliders
Motovation Fork Sliders
Motovation Axle Sliders
Motovation Gold Trimmed Bar Ends
Arrow Titanium Steering Damper
Motovation Damper Mounting Kit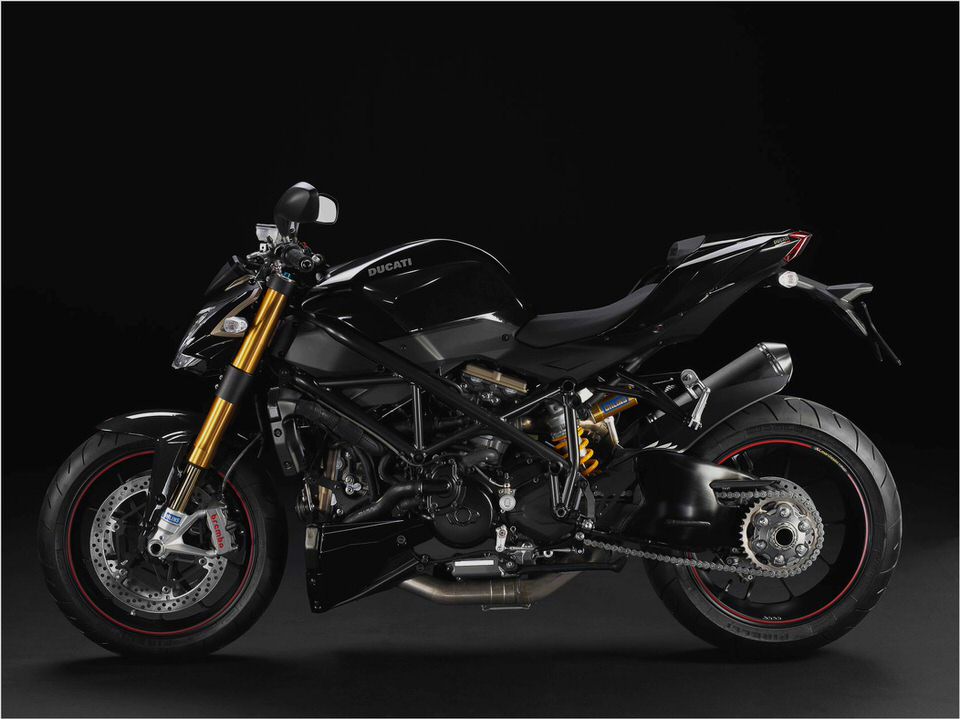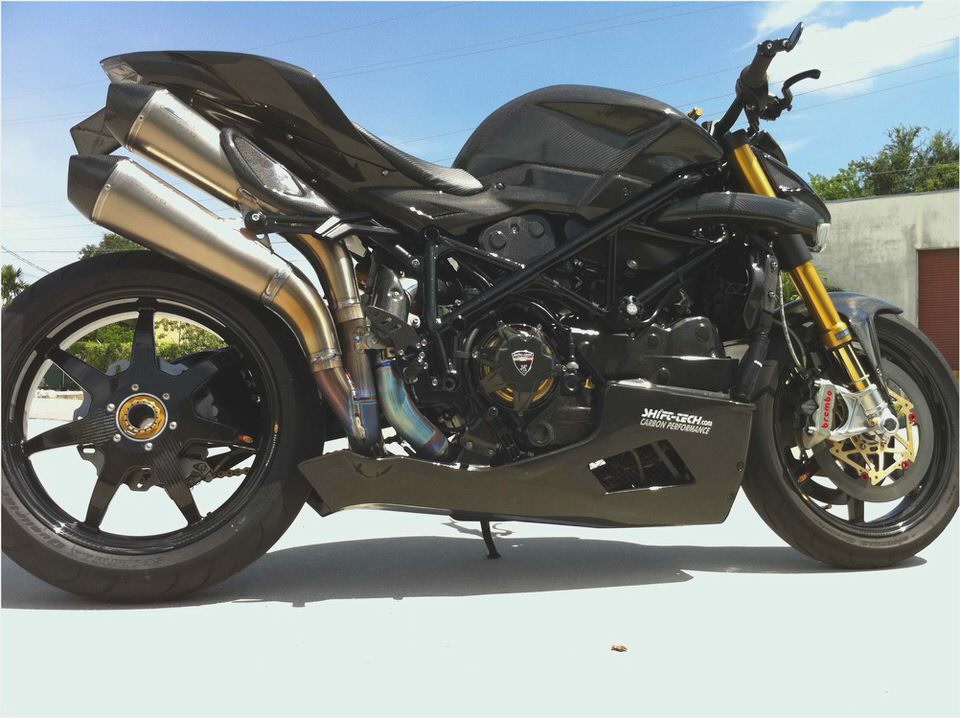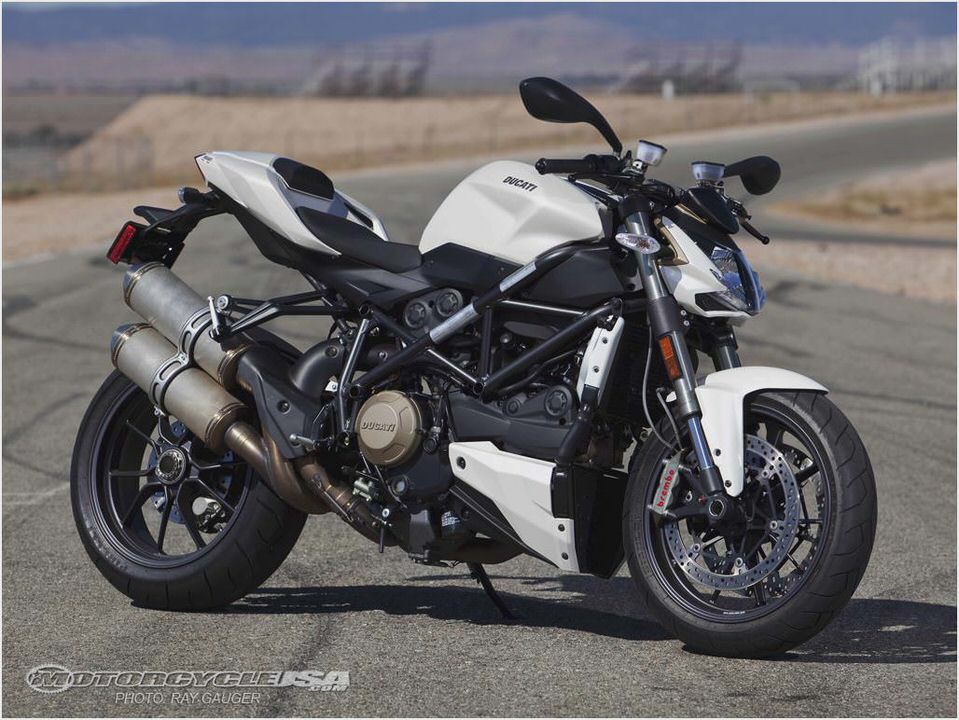 996 Ducati Review
Ducati Sport 1000 "Louis 75" by Walzwerk il Ducatista
The MV Agusta 125/150 GTL Restoration
Ducati V-twin motorcycles – Wikipedia, the free encyclopedia
Ducati 1199 Panigale R- First Ride Review- Photos