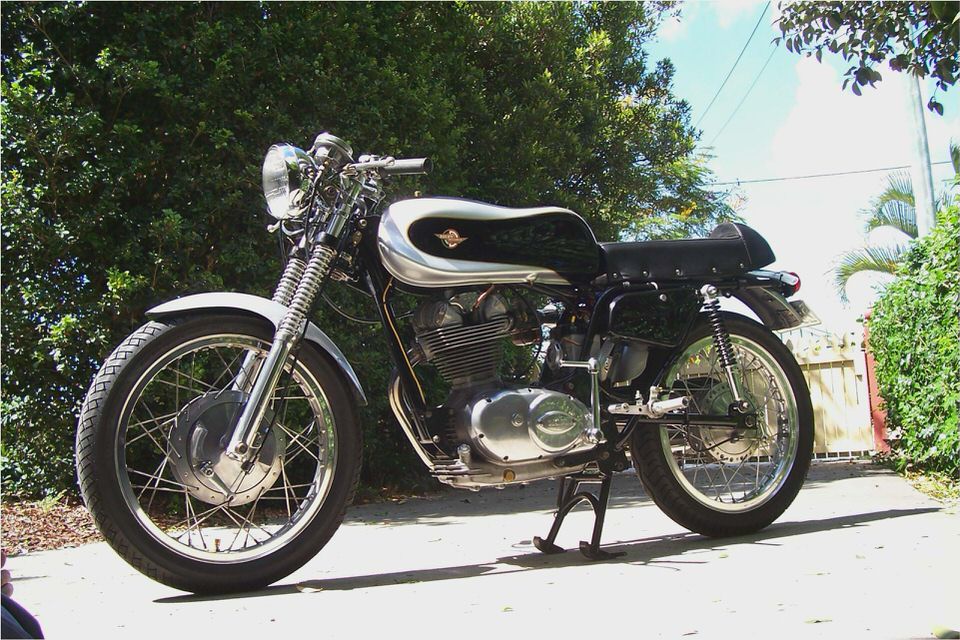 Ducati Desmo Mark 3 v Monza Junior
Thanks to Phil Aynsley for pointing out a couple of errors (now corrected) on the last blog (and you can see Phi's latest photos by clicking here)  but he also wondered if the Monza Junior really was a turkey. His point is that it sold well in the US, partly thanks to an advertisement which unashamedly used a Japanese-looking chap to imply it was a better bike than the Honda 160 that was selling so well Stateside.
But Ducati's obsession with the US market (an obsession shared by most motorcycle manufacturers) soon led to oversupply, and the US importers, the Berliner brothers, selling Ducatis back into Europe. According to Ian Falloon 1,800 singles, many Monza Juniors, were unceremoniously dumped onto the UK market in 1967 via Scotsman Bill Hannah. These were sold off cheaply – although they were still being offered in 1972 – and so undercutting the British importer Vic Camp.
Camp felt he had no choice but to rescind his relationship with Bologna, and turn instead to Barcelona's Mototrans. However, the Mototrans' Ducatis proved disastrously unreliable, leading to the 24 Horas 250 being nicknamed the 24 Horrors and killing Ducati's UK reputation almost overnight. Little wonder Ducati had to be bailed out by the Italian government in 1969.
But every cloud, and all that – freed of the need to pander to the Berliners' interpretation of what a Ducati should be, Taglioni did what he'd wanted to do since his time at Mondial – build a desmodromic engine. So 1968 brought the twin filler 350 Mark 3D, as featured in Benzina #6, with D standing for desmodromic. There were also 250 and 450 versions, and then for 1971 the Mark 3 name was dropped altogether and the bikes became plain old 250/350/450 Desmo.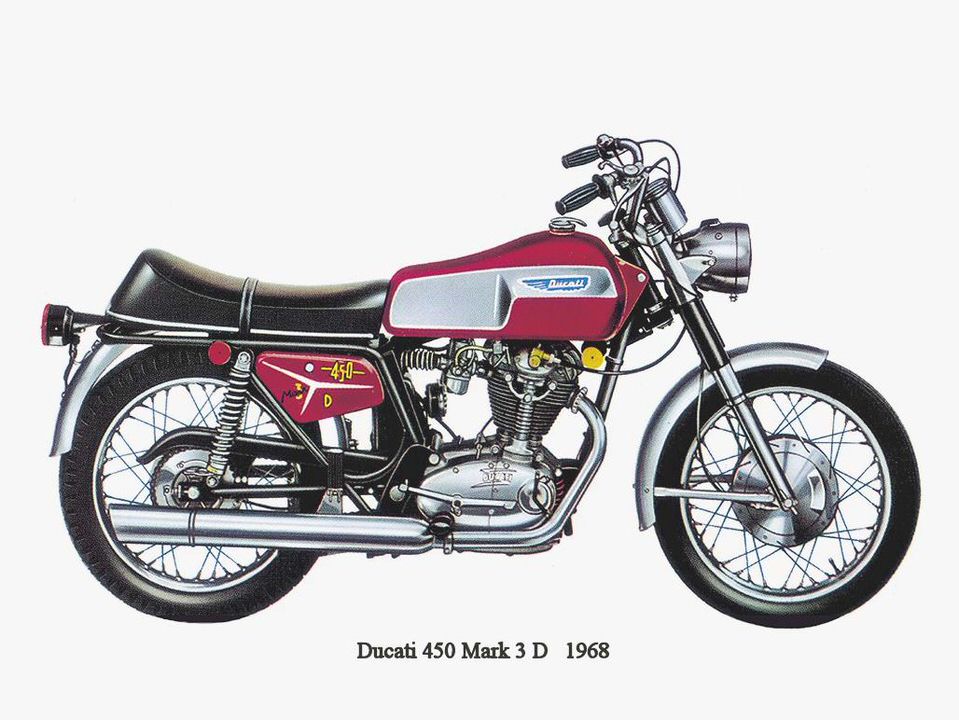 I was lucky enough to own one of the latter, and can honestly say it was the finest single cylinder motorcycle I've ever ridden. And to think that if the Monza had sold better in the US it might never have been built.
PS – Lance at Fenn Tiger – and others – points out that the Mototrans bikes were largely excellent. Lance reckons that "Over the years I have read several articles on how dodgy the products were from Mototrans. having now built restored several Spanish Ducatis I can honestly say I found none of the so called horror stories. What I have found is some good development engineering to sort out some pre existing problems eg weak kickstart gears. rotating bearing retainer on the bevel shaft to name a few"
And I have to say Lance is not alone –  Mototrans' fine development work is certainly what you hear elsewhere, and supported by splendid race results . Which makes you wonder why the stories were so widely reported in the UK press t the time. Home industry to protect? Vic Camp's pre-delivery prep? Guess we'll never know

Kawasaki H2 Mach IV – Classic Japanese Motorcycles – Motorcycle Classics
MD Triple-Tested: 2012 Ducati Panigale 1199 S …
2014 Ducati 1199 Panigale R – European Car Magazine
Ducati Monster 696 Review Helmet Hair – Motorcycle Blog
Ducati 750 SS Imola – Motorcyclist Magazine